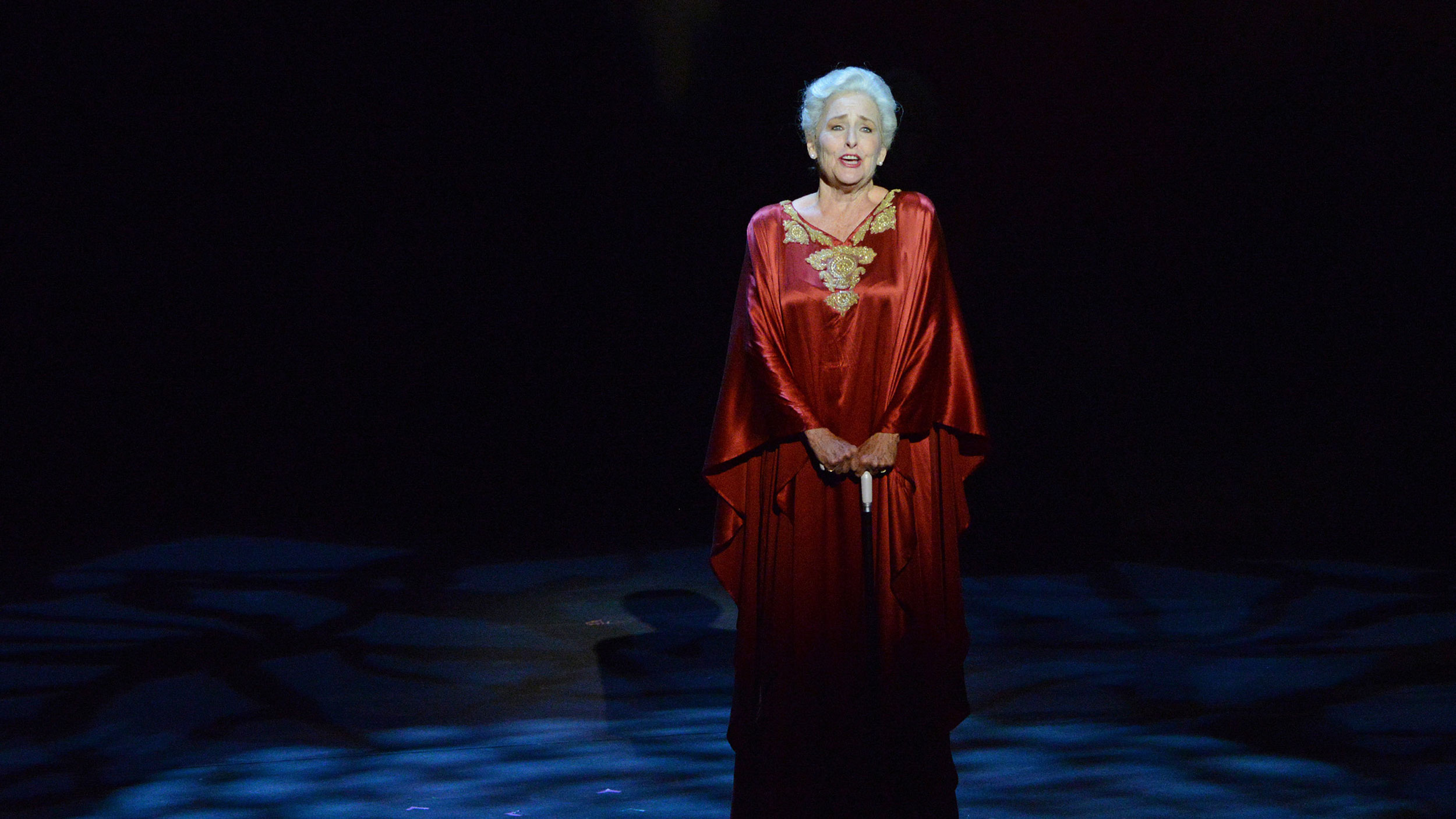 This event has passed
A Coffin in Egypt
Photo by Kevin Parry, courtesy of Wallis Annenberg Center for the Performing Arts
"Some performers don't need to retire," wrote the Wall Street Journal with regard to Frederica von Stade's performance in composer Ricky Ian Gordon and librettist Leonard Foglia's one-act chamber opera, A Coffin in Egypt. This "moving tour-de-force" (Chicago Tribune), written for the legendary mezzo-soprano, premiered three years after she bid farewell to the opera world. In her portrayal of Myrtle Bledsoe—a 90-year-old widow reflecting on her life in tiny Egypt, Texas—von Stade's famous middle and low registers are as majestic as ever. Gordon's intimate, touching score, with Foglia's libretto based on the play by Horton Foote, gracefully distills both the crushing bitterness and overwhelming radiance of one woman's life story.
Venue and Accessibility
10 Columbus Circle
For questions about accessibility or to request an accommodation, please contact [email protected] or 212.875.5375.
For ticketing information and general questions, please call 212.721.6500.
A Coffin in Egypt: An Opera in Concert featuring Frederica von Stade