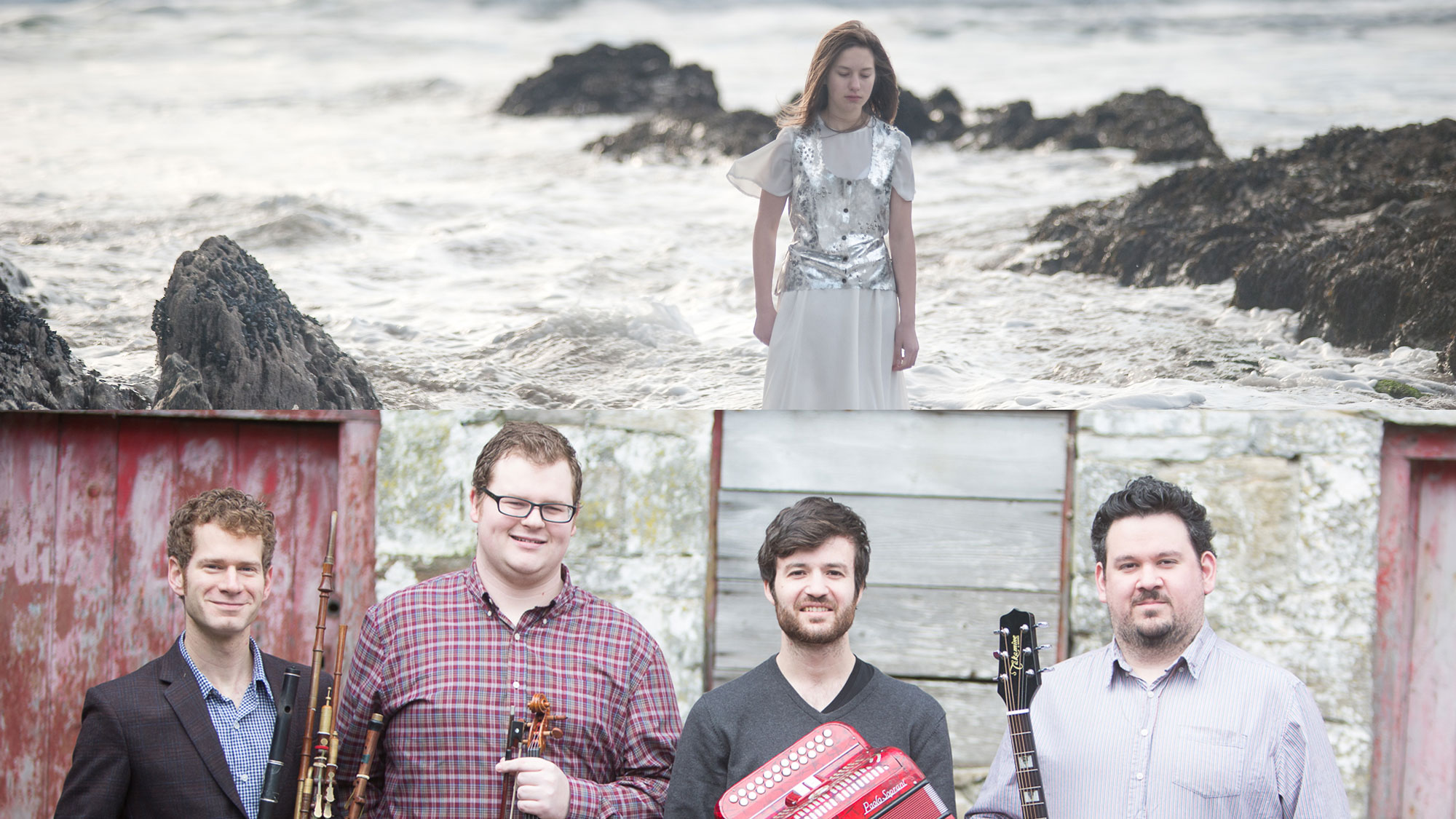 This event has passed
Photo of The Yanks by Marianne Mangan
Celebrate St. Patrick's Day with a performance double-header that celebrates traditional Irish music with 21st-century verve.
6:30 AiR (Atmospheric Irish Recital)
7:30 The Yanks
Seating is limited and available on a first-come, first-served basis.
About AiR: Representing a resilient Irish youth, AiR weaves songs and rhythms from the traditional Irish repertoire through electro-acoustic composition framed by a multimedia installation of Irish natural soundscapes, cinematography, and photography inspired by the dramatic personality and natural heritage of the Wild Atlantic Way. AiR is directed by Sonya Keogh, produced by ARTlifeCULTURE, and supported by the Arts Council, the Environmental Protection Agency, and Culture Ireland as part of the Ireland 2016 Centenary Programme.
About The Yanks: Hailed by the Irish press as "the next Irish American dream team when it comes to Irish traditional music" by Lúnasa front man Kevin Crawford, The Yanks are the United States' premier Irish traditional instrumental quartet. Featuring 2014 senior All-Ireland fiddle champion Dylan Foley, All-Ireland champions Isaac Alderson and Dan Gurney, and heralded accompanist Sean Earnest, The Yanks play a style of music that is rooted in the Irish tradition while also evincing the influence of Irish Americans.
AiR (Atmospheric Irish Recital) and The Yanks