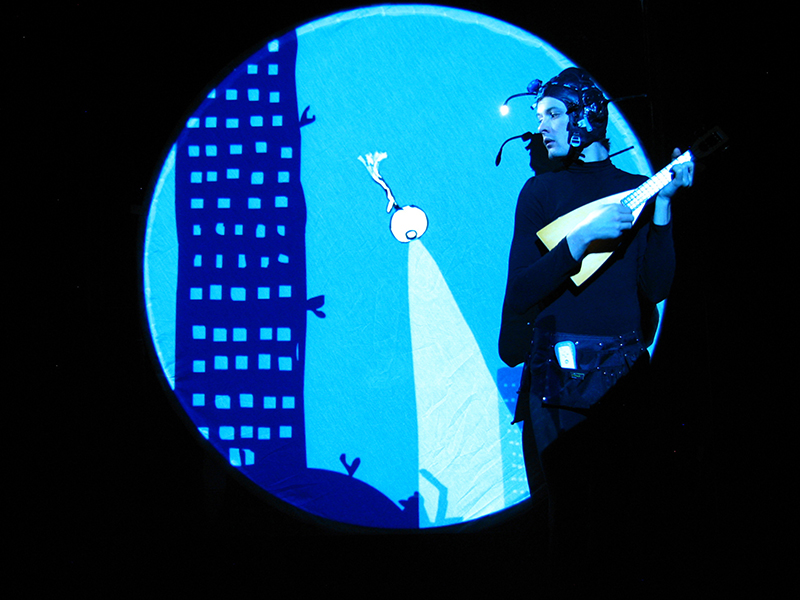 This event has passed
This award-winning, one-person show (Outstanding Solo Show at the 2009 NYC Fringe) uses live performance, puppetry, animation, and music to weave a touching tale of enduring love at the end of the world.
The seas have risen, billions have died, and those who are left live on farms atop skyscrapers, atop mountains. The scientists have tried everything. Floating islands sank, space probes found nothing, and the monuments of civilization are now rotting icons of failure. Now science and humanity are turning to the oceans themselves. A last-ditch effort to save the human race requires journeying down through the mysterious depths of the deep blue sea to find a new place for us to live.
Performance length: 45 minutes
Venue
165 West 65th Street
Accessibility
Wheelchair-accessible seating

Assistive listening devices
The Adventures of Alvin Sputnik: Deep Sea Explorer
The Last Great Hunt
Australia
Cast List
Created by Tim Watts
Performed by
St John Cowcher
and
Sam Longley