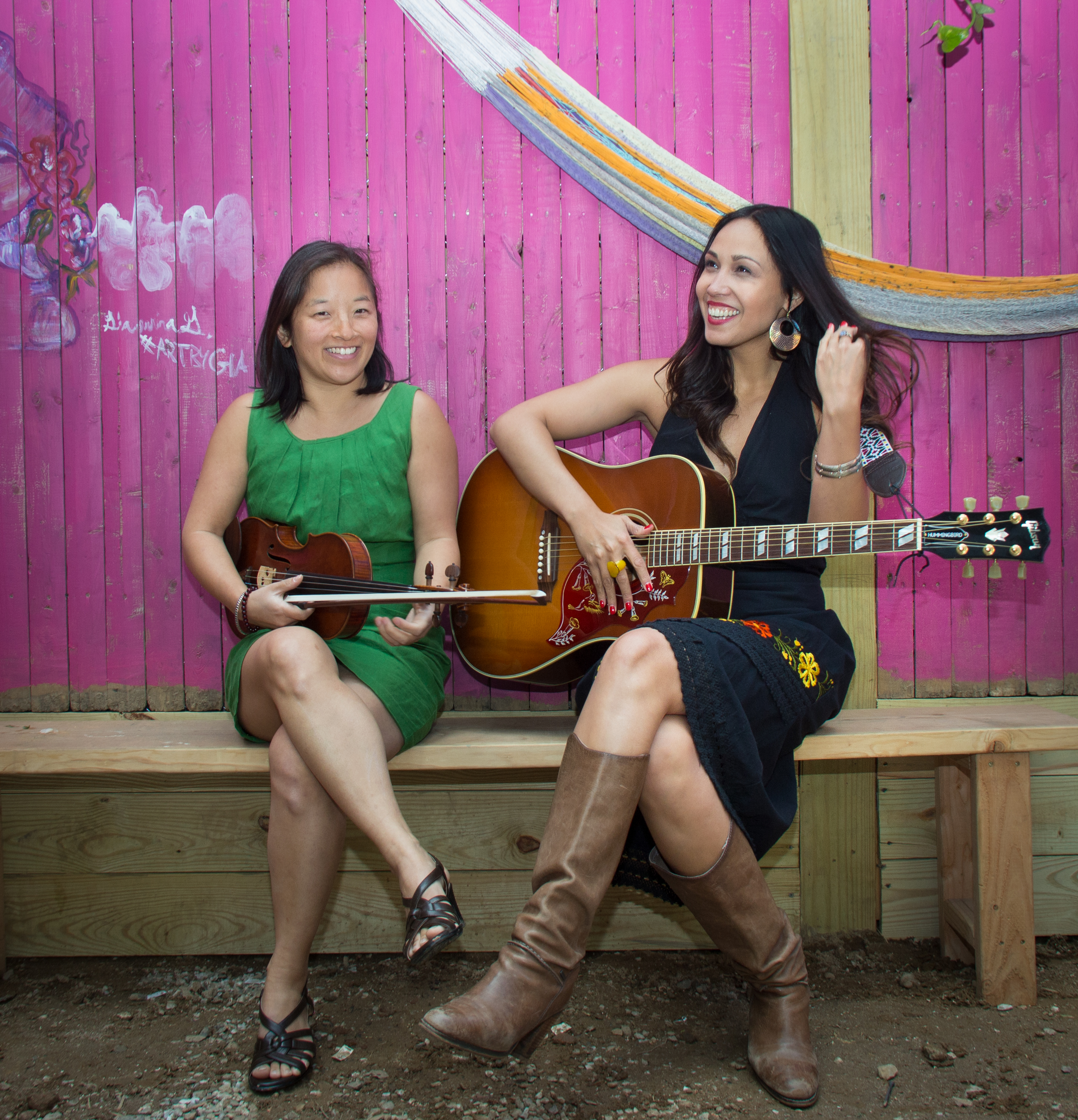 This event has passed
Elena Moon Park & Friends celebrate folk and children's music from all over East Asia, reinterpreted to mix various musical traditions, languages, styles, and stories. These tunes range from northern Japanese sea shanties to Tibetan jump rope rhymes, joyous Korean harvest sing-a-longs, and Taiwanese train songs, all captured on her premiere album, Rabbit Days and Dumplings.
Sonia De Los Santos was born and raised in Monterrey, Mexico. On the musical side, Sonia has been touring the world, singing in English and Spanish, playing guitar, mandolin, and jarana, and lighting up the stage with Grammy Award–winning group Dan Zanes & Friends since 2007.
6:30–7:30 pm Community Artist Workshop
7:30–8:30 pm Performance
All events are free and open to the public. Boro-Linc events are recommended for all ages and their family members unless noted otherwise. All children must be accompanied by an adult. Families are encouraged to arrive early in advance of the program to secure their seats.
DON'T FORGET TO RSVP! Families must arrive at least ten minutes in advance of the program to secure their seats. All reserved seats will become available to the waitlist ten minutes before each performance on a first-come, first-served basis.
Boro-Linc Brooklyn: Lincoln Center Education presents Elena Moon Park and Sonia De Los Santos