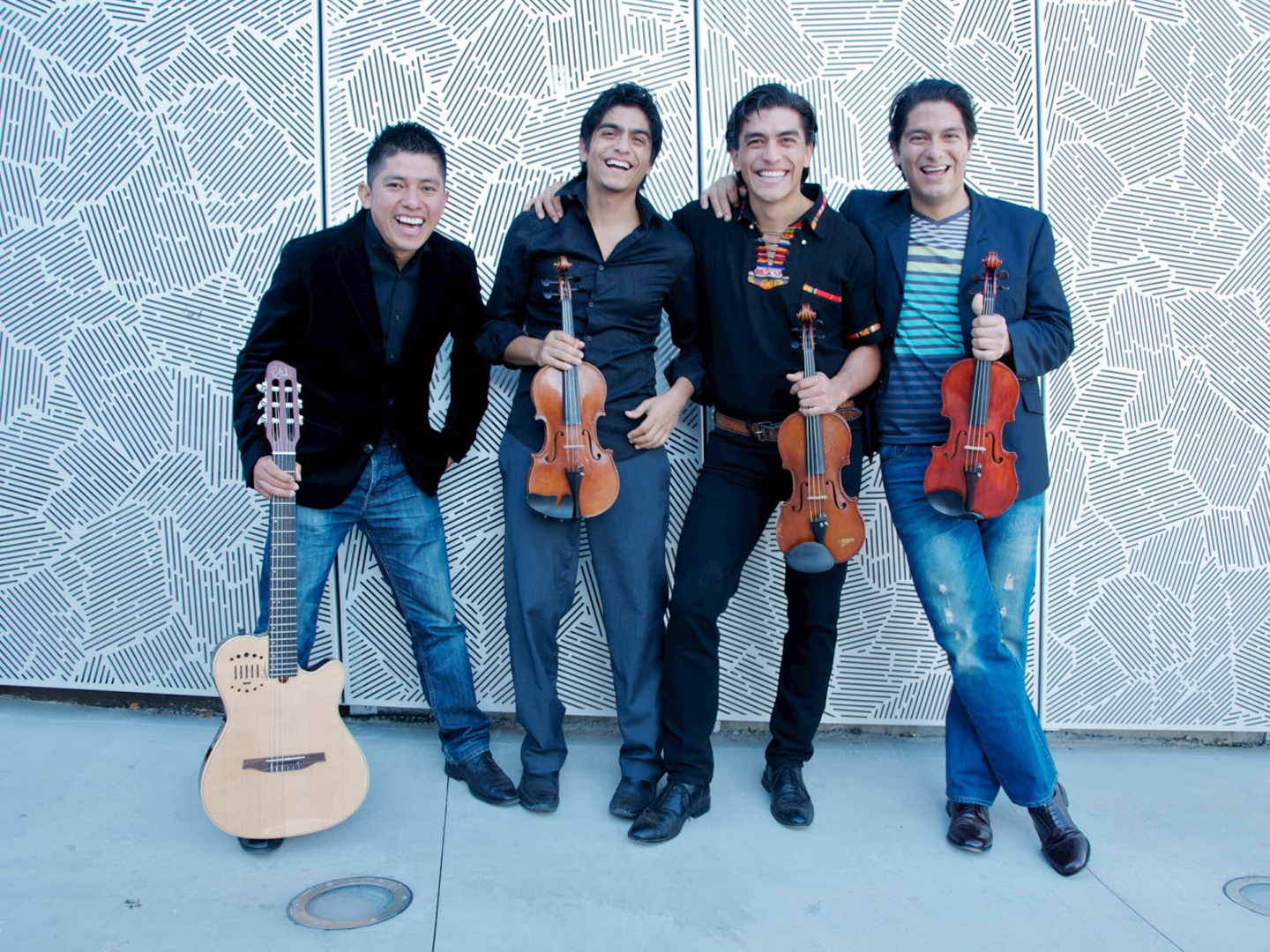 This event has passed
Please note: this event has been canceled due to inclement weather.
Workshop: Learn traditional dance steps and songs from Veracruz, Mexico, with company members and guest dancers from the Mazarte Mexican dance company.
Performance: The Villalobos Brothers' original compositions and arrangements masterfully blend and celebrate the richness of Mexican folk music with the intricate harmonies of jazz and classical music.
Major support for Boro-Linc is provided by The Andrew W. Mellon Foundation, Betty and John Levin, and Eugene and Emily Grant. Lead Corporate Support is provided by Time Warner Inc.
Boro-Linc Brooklyn: Villalobos Brothers