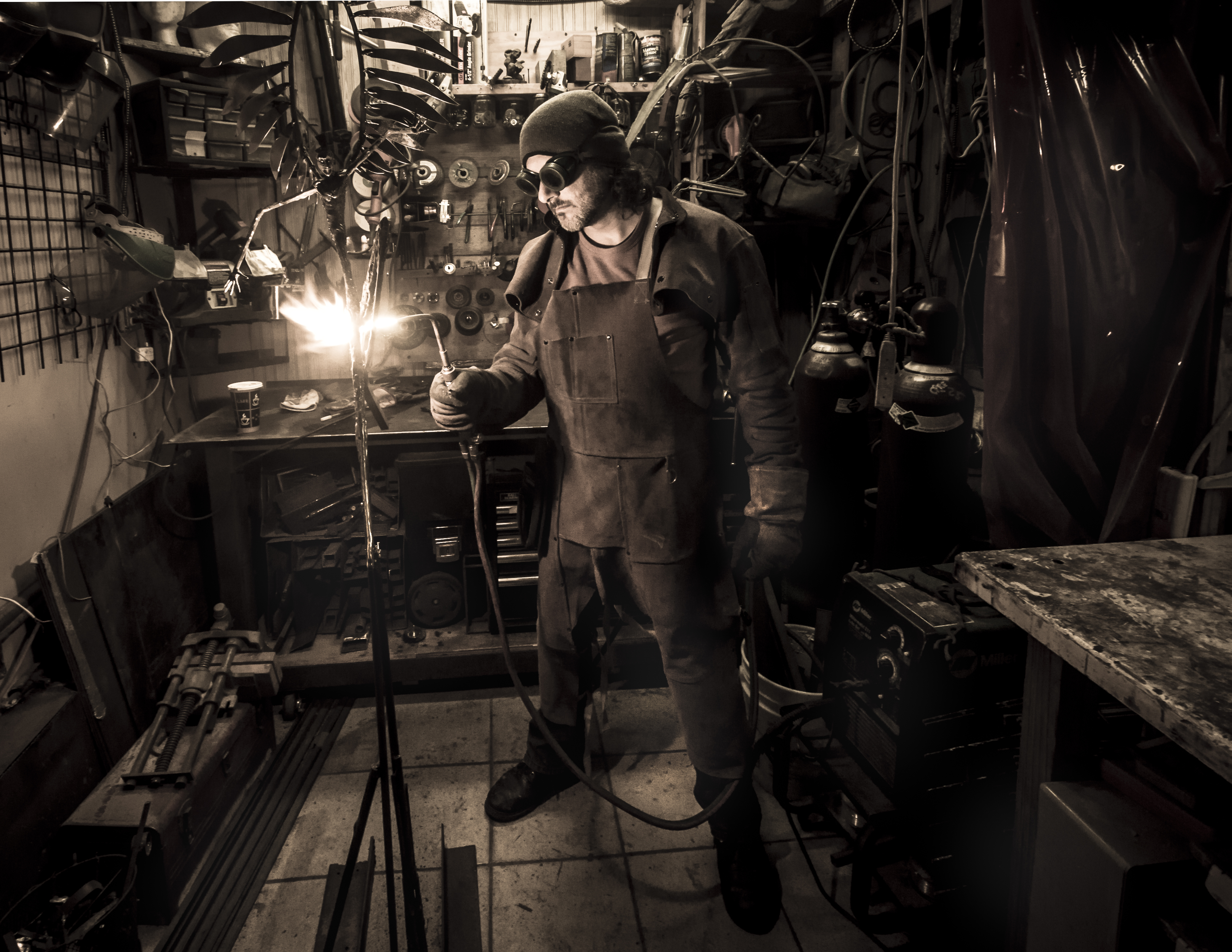 This event has passed
STUDIO VISIT - A personal look at artists in their studios through the lens of NYC photographer Orestes Gonzalez. Curated by Carolina Peñafiel.
New York City–based photographer Orestes Gonzalez focuses on portraiture and the urban environment in his work, lending a personal interpretation to the surrounding world. Gonzalez's series on artists, which he started in 2011, has taken him to studios around the world, including to those in Buenos Aires, Miami, Havana, and Santiago, Chile. Currently, Gonzalez is part of Los Diez, a traveling exhibition of Latin American photography. He is also a contributing editor at Buenos Aires–based Casa FOA and contributing photo editor at LIC Courier Magazine in Queens.
Born in the United States but raised in Chile, Carolina Peñafiel is a community organizer interested in curating and creating cultural projects. Peñafiel has more than 13 years' experience working with culturally diverse community outreach programs and public relations, and worked extensively with children and adults as an art teacher. Currently, Peñafiel works as the Executive Director and Board Member of Local Project Org, a nonprofit art organization in Long Island City, Queens, and Co-Director of one of the largest art festivals in Queens, the LIC Arts Open Festival.
All Boro-Linc events are free and open to the public. These events are recommended for all ages and their family members, unless otherwise noted. All children must be accompanied by an adult.
Major support for Boro-Linc is made possible by The Andrew W. Mellon Foundation
Generous support facilitated by The Honorable City Council Members Jimmy Van Bramer, and I. Daneek Miller
Lead Corporate Support is provided by Time Warner
Additional Corporate Support is provided by DISNEY
Boro-Linc Manhattan: Lincoln Center Education presents Orestes Gonzalez