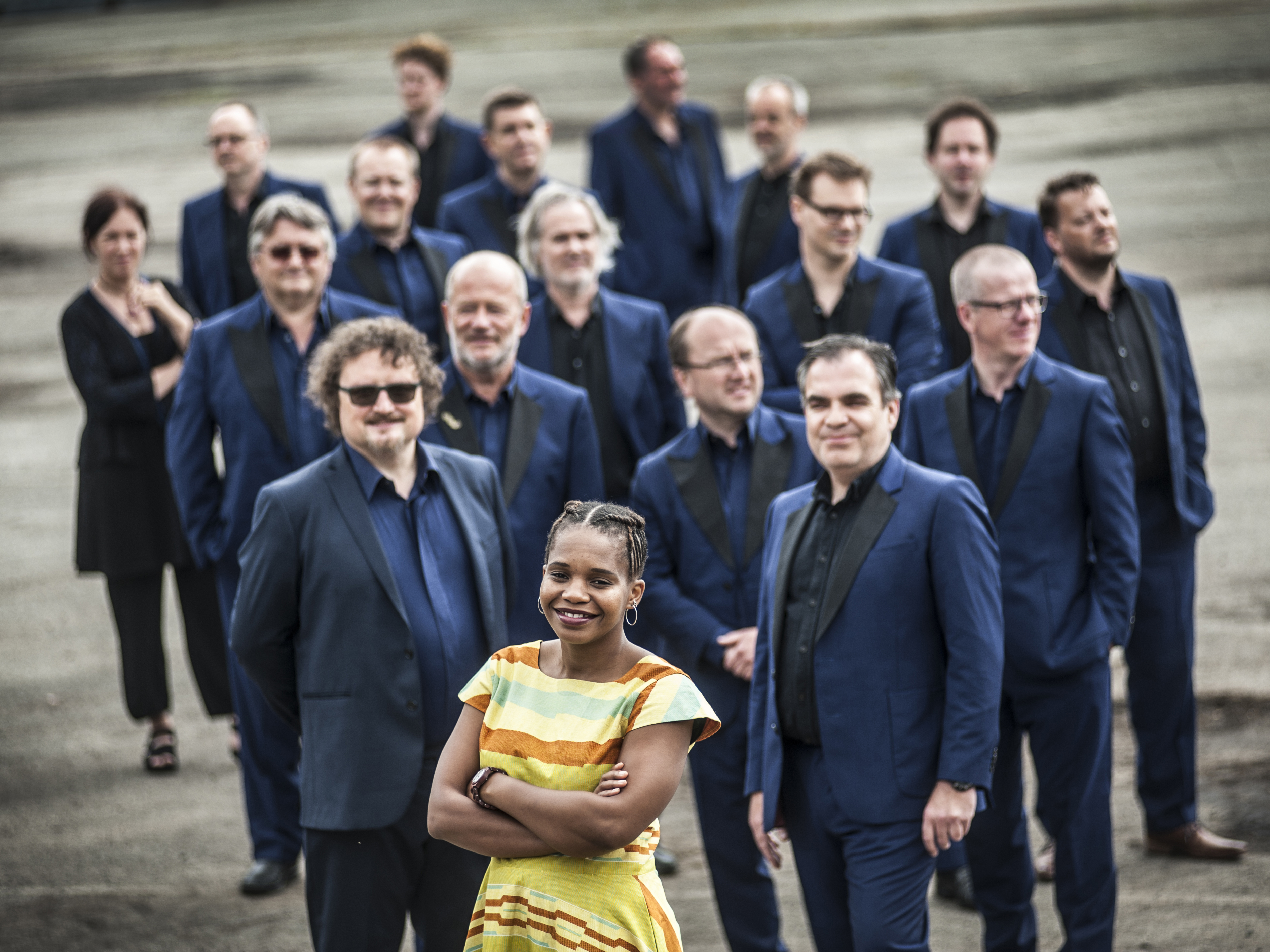 This event has passed
"Blessed with an alluring, piercing soprano—reminiscent of soul and gospel singer Denise Williams—Puoane delivers deft makeovers of socially conscious songs associated with Nina Simone, Marvin Gaye, Donny Hathaway, Sting, Joni Mitchell, and others." – DownBeat
The world-renowned Brussels Jazz Orchestra brings a heartfelt new program to Dizzy's Club along with singer extraordinaire Tutu Puoane. Through a rich, genre-crossing re-examination of popular protest music, the show celebrates human rights as well as the strength and comfort that music provides in the face of adversity.
Bandleader Frank Vaganée and vocalist Tutu Puoane each selected their favorite protest songs from their own record collections, and the resulting repertoire is an eclectic assortment of pop, rock, soul, and jazz essentials with universal messages, all arranged anew for jazz orchestra. This powerful project has been touring Europe extensively, and these are the only dates currently scheduled for the United States, so catch this concert at Dizzy's Club while you have the chance!
Venue and Accessibility
10 Columbus Cir
For questions about accessibility or to request an accommodation, please contact [email protected] or 212.875.5375.
For ticketing information and general questions, please call 212.721.6500.
Brussels Jazz Orchestra: We Have A Dream