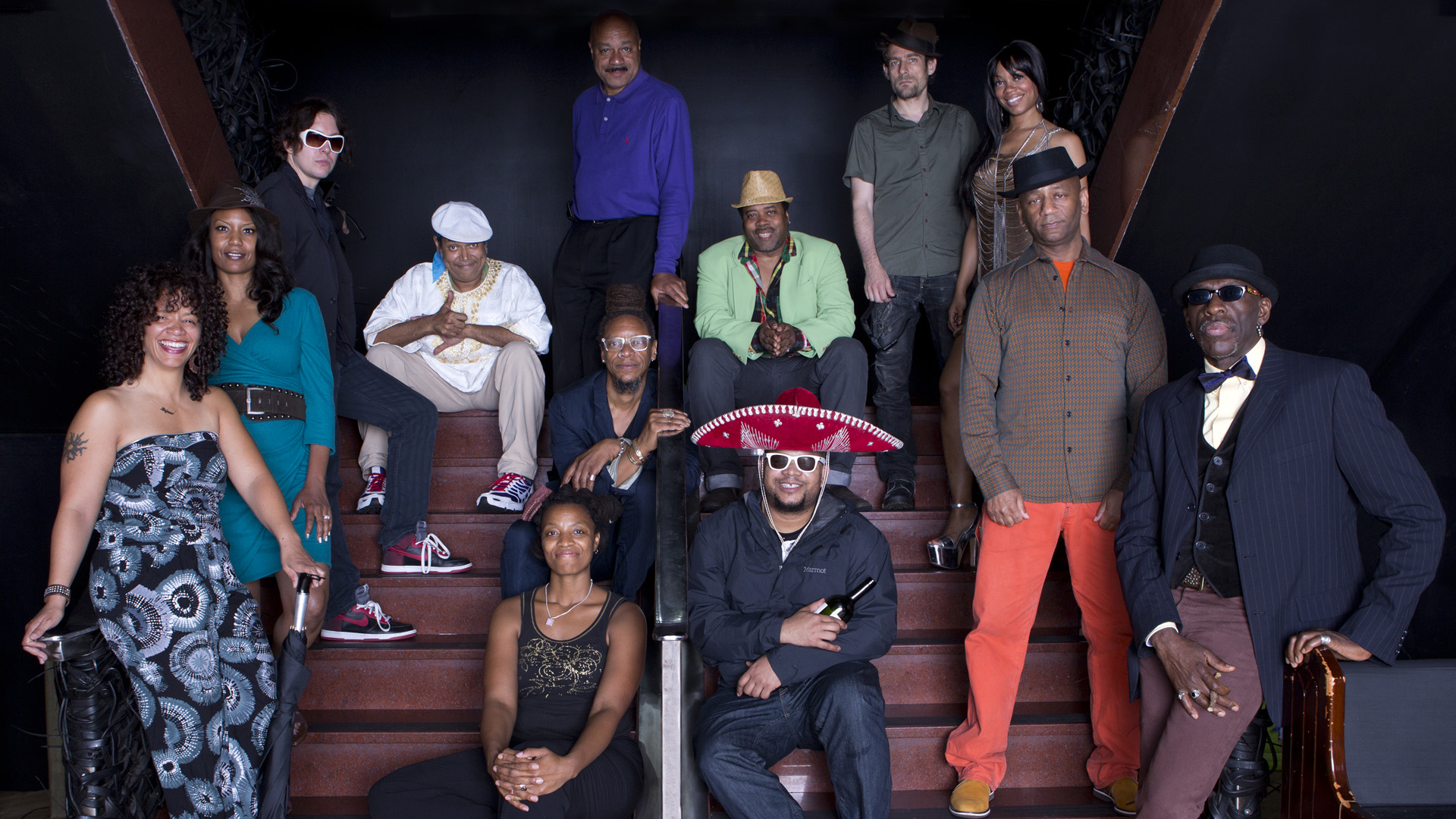 This event has passed
The Burnt Sugar Arkestra celebrates the Parade album, which contained the score for Prince's self-directed 1986 film Under The Cherry Moon, a kitschy cult classic filled with slapstick hijinks and sublime orchestral arrangements by the legendary Clare Fischer. Burnt Sugar will also throw in some surprise nods to other songs from Prince's post-Purple Rain canon of the late '80s and early '90s.
Founded by Village Voice icon Greg "Ironman" Tate and co-led with monster groove bassist Jared Michael Nickerson since 1999, New York City's Burnt Sugar the Arkestra Chamber is a sprawling band of musicians whose prodigious personnel and adherence to Butch Morris's "Conduction" system allows them to freely juggle a wide swath of the soul, jazz, hip-hop, rock, and avant-garde spectrums. Rolling Stone calls them "a multiracial jam army that freestyles with cool telekinesis between the lustrous menace of Miles Davis's On the Corner, the slash-and-om of 1970s King Crimson, and Jimi Hendrix's moonwalk across side three of Electric Ladyland."
Seating is available on a first-come, first-served basis.
Burnt Sugar Arkestra: Under the Cherry Parade in a Day (You Sexy MF)