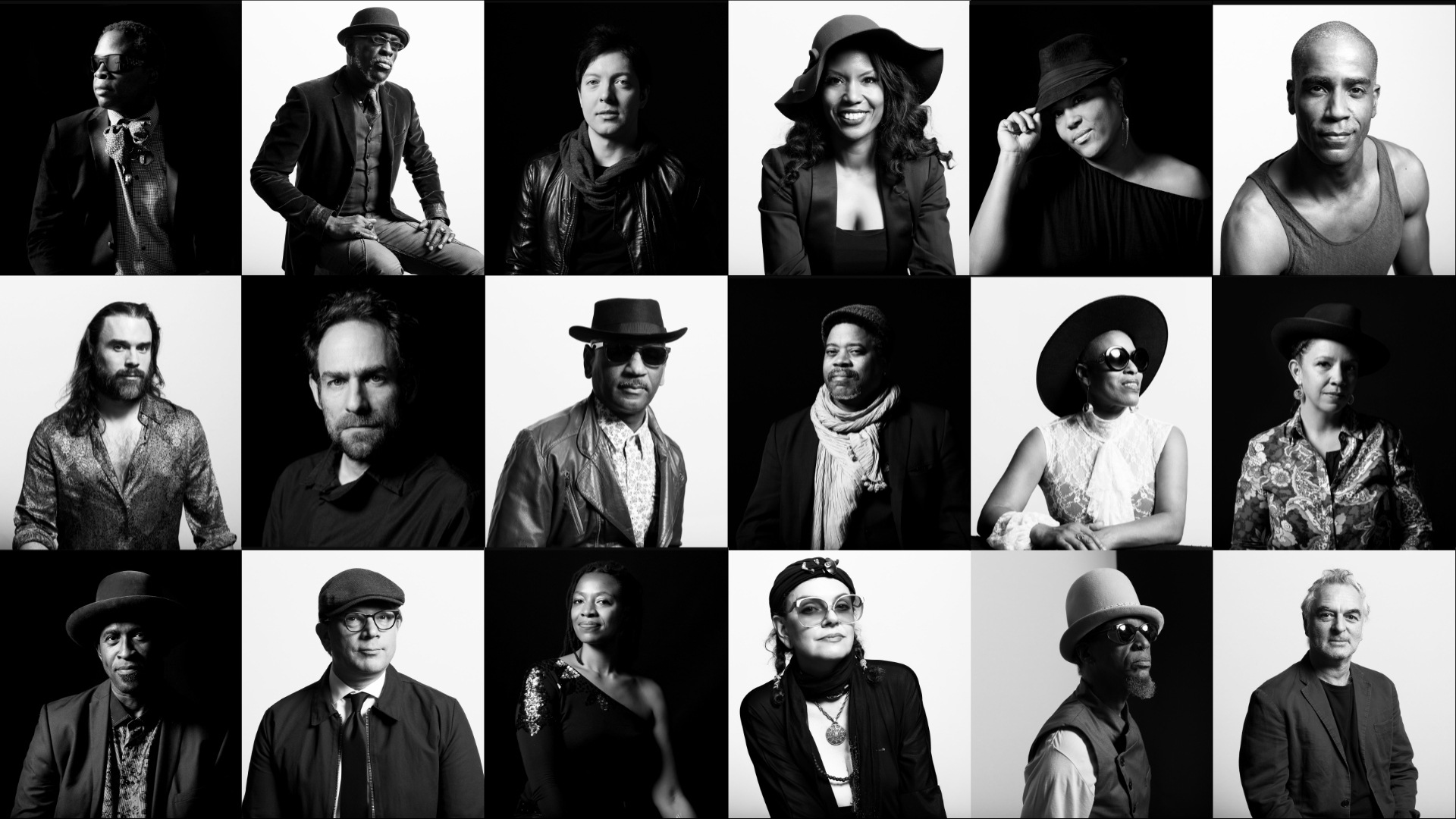 This event has passed
Photo courtesy of Shane Nelson Photo
Atrium 360°
Join Burnt Sugar The Arkestra Chamber in an avant-celebration of two decades of "never playing anything the same way once." As always, the collective pays tribute to its sonic sensei, the Maestro Lawrence Butch Morris (1947–2013), for showing its members THE WAY of Conducted Improvisation. Over the course of 18 albums, Burnt Sugar has covered a broad panoply of styles and genres. Its members have made music, broken bread, and covered thousands of miles worldwide with a host of alumni badasses.
For this special performance, "While My Guitar Gently Screams," Burnt Sugar The Arkestra Chamber initiates its twentieth anniversary celebration with a mixtape-inspired performance of its Groiddest Schizznits Volume One. A recurring theme of the celebration will be reconnecting with a number of luminous BSAC alumni. This show will feature soul songstress Lisala Beatty and renown guitarists Vernon Reid and Ronny "Head" Draytone amongst the BSAC crew … Ya Heard!
The current BSA crew includes Sugar Lifers Jared Michael Nickerson, Julia Kent, Lewis "Flip" Barnes, Bruce Mack, Micah Gaugh, and Jason DiMatteo with a current crew of righteous rompers, Shelley Nicole, Mikel Banks, Abby Dobson, Julie Brown, JS Williams, V. Jeffrey Smith, LaFrae Sci, Avram Fefer, "Moist" Paula Henderson, Dave "Smoota" Smith, Mazz Swift, Leon Gruenbaum, Andre Lassalle, Ben Tyree, Greg Gonzalez, and Chris Eddleton. Burnt Sugar, baby!
"Never smooth always bumping some ol' neo-TrapJass+ WTF comes next Avant-Groiddnuss. Dig in as deep as the spirit moves thee.'' —Greg Tate
Connect to the Facebook event page for extra insights on this program.
Seating is available on a first-come, first-served basis.
Burnt Sugar: Burnt Sugar Arkestra Celebrates 20 Years of "Avant Groiddnuss"