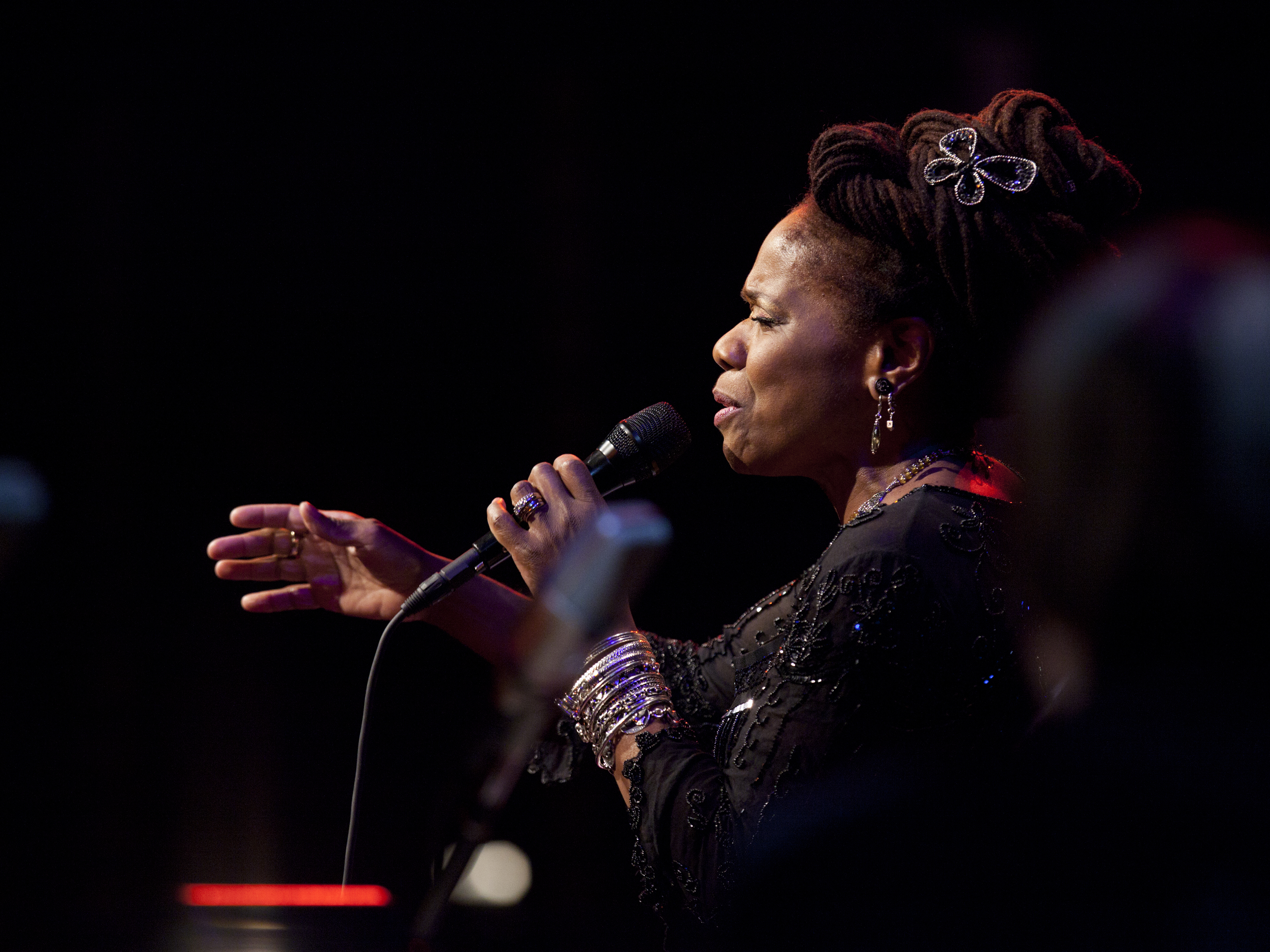 This event has passed
There are no physical tickets for Dizzy's Club events, reservations are recommended. Doors open at 6:00pm for the 7:30pm set and 9:00pm for the 9:30pm set. The venue offers a full dinning experience inclusive of craft cocktails. The music cover charge will be added to the final food and beverage bill at the end of the evening.
Grammy Award winner Catherine Russell has been one of the most widely recognized jazz vocalists since the release of her debut album in 2006. Her 2017 album, Harlem on My Mind, was nominated for the 2017 Best Jazz Vocal Album Grammy Award, and in April 2019 she released another anticipated recording. Russell's experience extends far beyond releasing her acclaimed albums as a solo artist; she has also worked with Steely Dan, David Bowie, Cyndi Lauper, Paul Simon, Jackson Browne, and Levon Helm. She also recently joined the Jazz at Lincoln Center Orchestra with Wynton Marsalis on the Big Band Holidays tour for two consecutive years, packing concert halls nationwide. In other words, all types of musicians know their audiences will enjoy the presence of Catherine Russell. Seeing her perform live is an uplifting experience easy to recommend for any fan of jazz vocals, and we're excited to welcome her back to our most intimate venue, Dizzy's Club.
For more Catherine Russell, check out Bolden (Official Soundtrack), written and performed by Wynton Marsalis and released on Blue Engine Records. Russell also appears in the Bolden film, written and directed by Dan Pritzker, portraying New Orleans madame Lalique Lill and singing "Make Me A Pallet On The Floor."