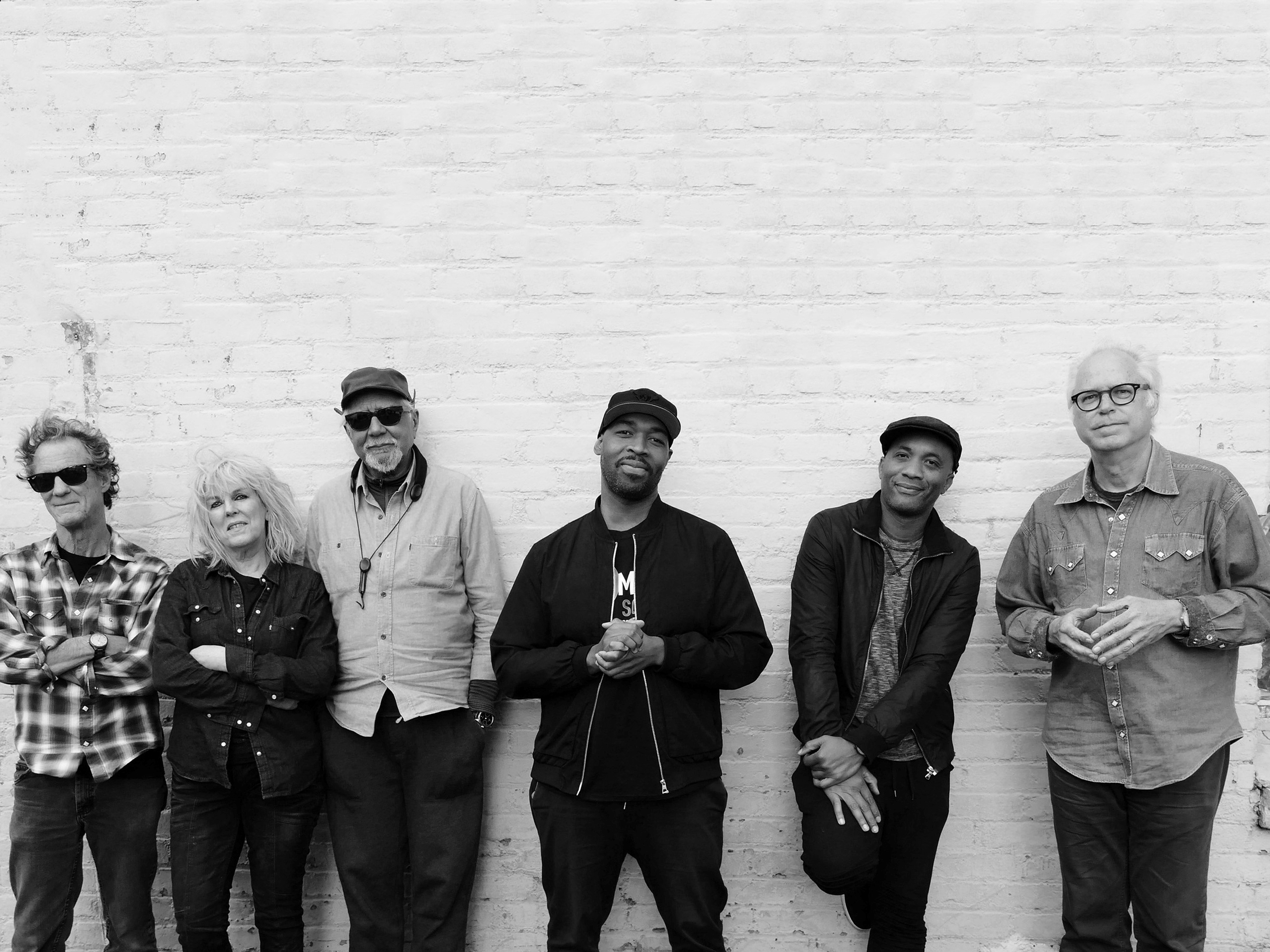 This event has passed
Charles Lloyd was only 29 years old when TIME magazine noted one of his most distinguishing and enduring traits. It was 1967, and Lloyd had just led the first jazz group ever to perform at San Francisco's counter-cultural hotspot, the Fillmore. "Though modern jazz normally goes over with teens like a 9pm curfew," TIME wrote, "Lloyd's passionate attack holds them spellbound." Lloyd—now celebrating his 80th birthday with us in Rose Theater—is an NEA Jazz Master, saxophone titan, bandleader, and composer with a rare crossover appeal. To this day, he performs his soulful music with a fervor and emotional abandon that connects with a diverse community of listeners.
Featuring Lloyd's longtime rhythm section of bassist Reuben Rogers and drummer Eric Harland, plus pedal steel guitar master Greg Leisz and singular six-stringer Bill Frisell, The Marvels play new originals, Lloyd classics, and transformative versions of American roots music, gospel, rock and pop hits, Mexican folk songs, and much more. Joining them tonight is iconic vocalist and songwriter Lucinda Williams, who has performed live with The Marvels on a few special occasions and recently recorded an acclaimed version of Bob Dylan's "Masters of War" with the band. Catch them together in Rose Theater for an experience that has been bringing music lovers together for half a century.
Free pre-concert discussion nightly at 7pm.
Charles Lloyd & The Marvels: 80th Birthday Celebration