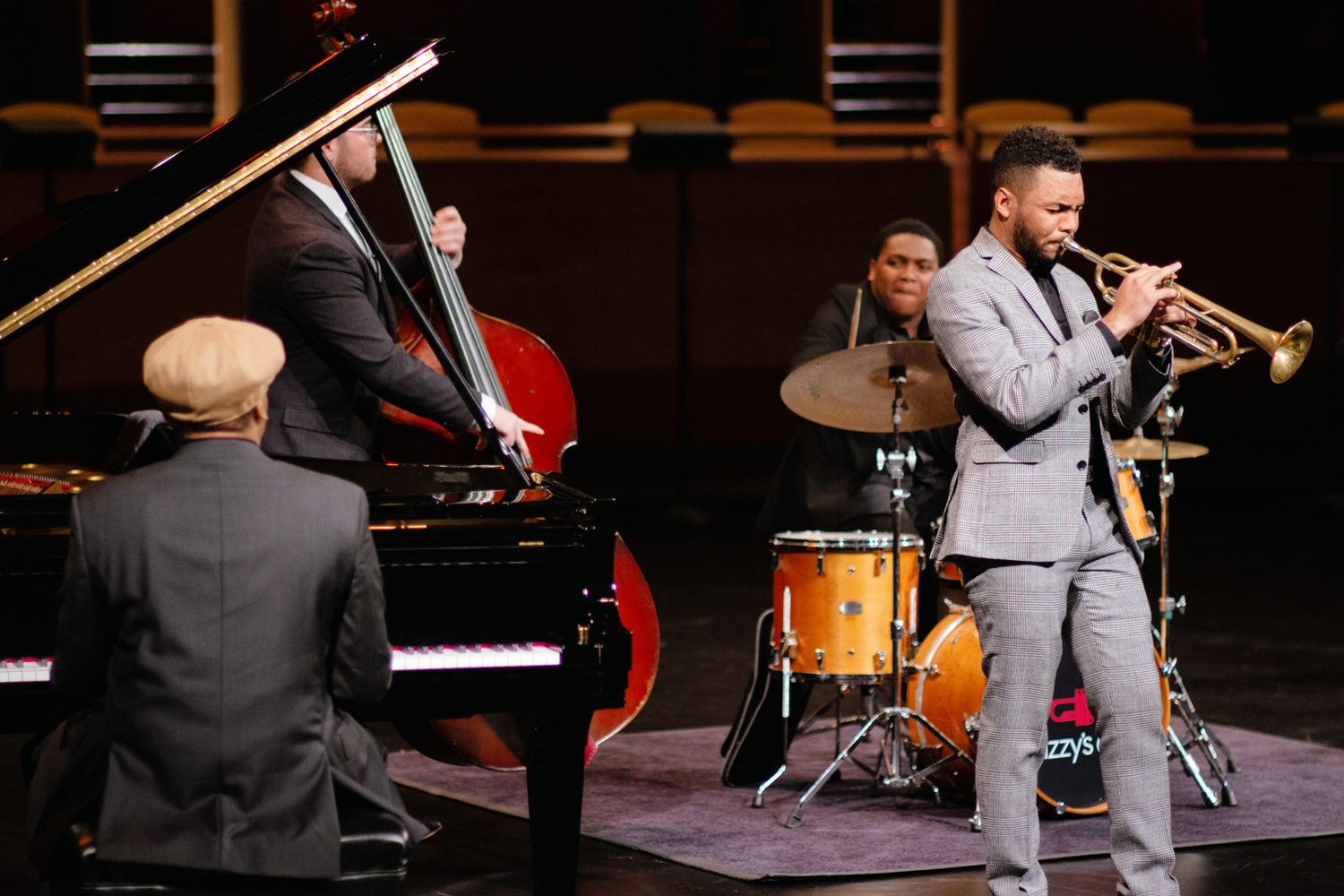 This event has passed
There are no physical tickets for Dizzy's Club events, reservations are recommended. Doors open at 6:00pm for the 7:30pm set and 9:00pm for the 9:30pm set. The venue offers a full dinning experience inclusive of craft cocktails. The music cover charge will be added to the final food and beverage bill at the end of the evening.
Citizens of the Blues is a quartet featuring some of the finest young musicians on the scene. Already a favorite at Dizzy's Club Late Night Sessions, the band now takes the stage for its first 9:30pm set. Featuring trumpeter Anthony Hervey, pianist Isaiah J. Thompson, bassist Philip Norris, and a to-be-announced drummer, it's a band of distinctive players who share an admirable passion for the core tenets of jazz: blues, swing, and improvisation. The group returns in February 2020 as openers for the Branford Marsalis Quartet in Rose Theater, but this single-set showcase is your chance to catch them for a full performance in our most intimate venue. Don't miss it!