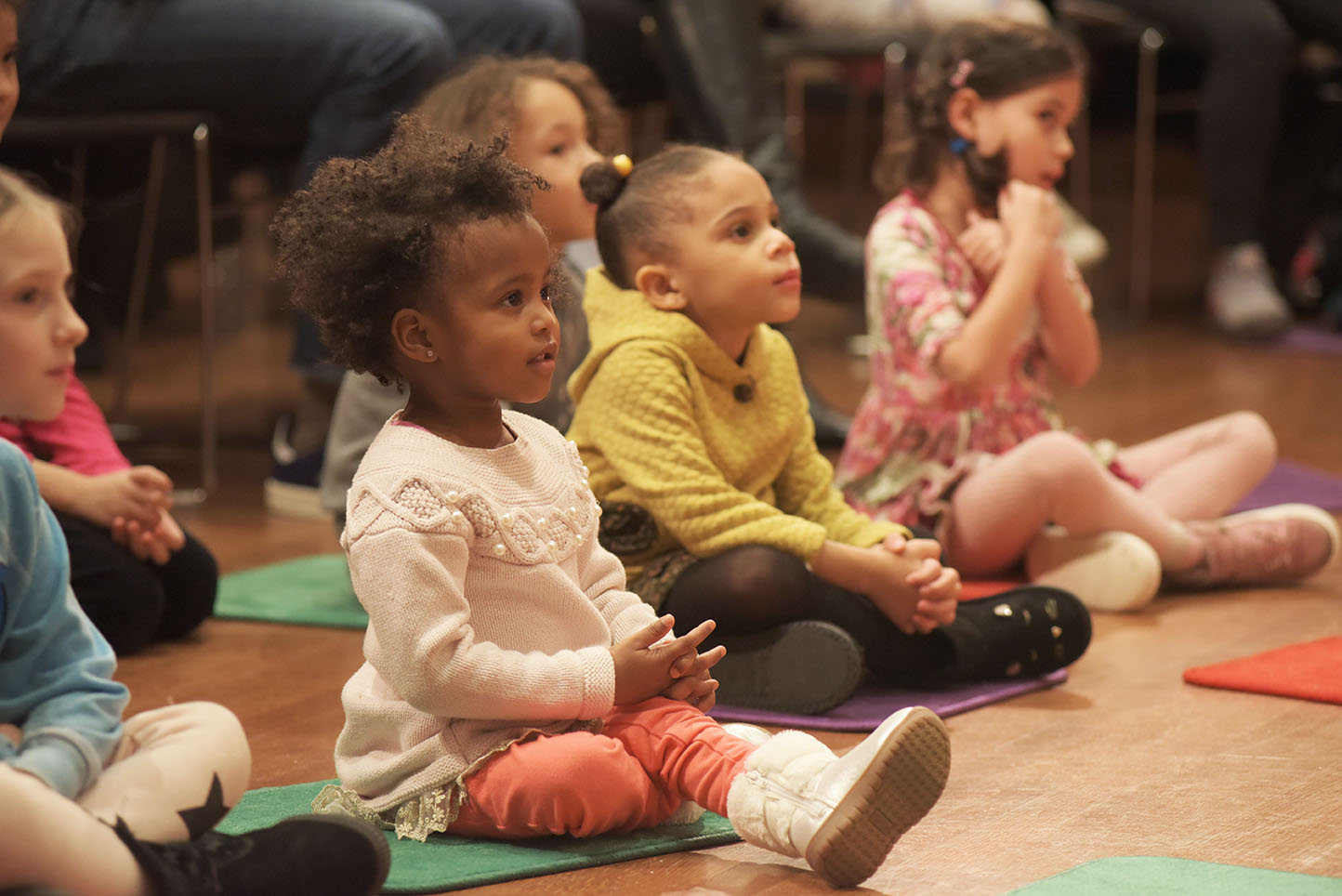 Relaxed Performances in the Rose Studio, curated for ages 3-6. 
Please Note: All children and adults must be ticketed in order to attend this event.
Featuring host Rami Vamos and CMS Artists, each CMS Kids program is an inclusive concert experience adapted for neurodiverse audiences, including children with autism or other special needs. These performances are presented in a judgment-free environment, and are less formal and more supportive of sensory, communication, movement, and learning needs.
An exploration of fascinating creatures—not anteaters, pelicans, and caribou, but visual artists, poets, and composers! Learn how these artists express their creativity through their craft, and how great composers can make music that paints a picture and flows like poetry. Click here for more info (Opens in a new window)
Chamber Music Society of Lincoln Center
CMS Kids: Creative Creatures
Performance Details
This is a relaxed performance.