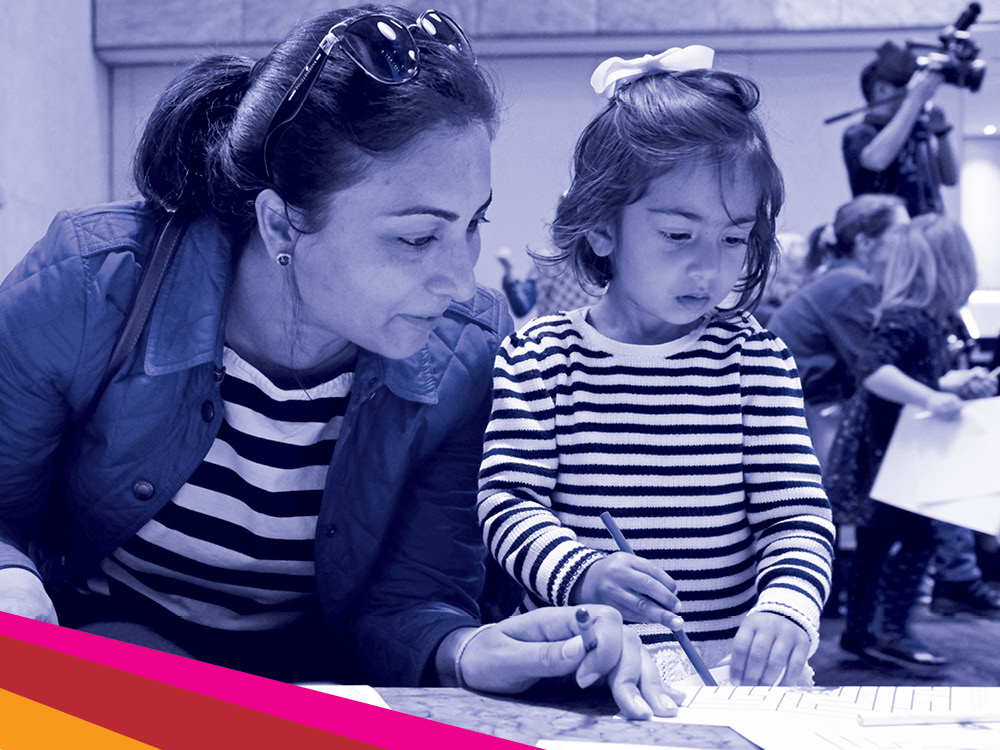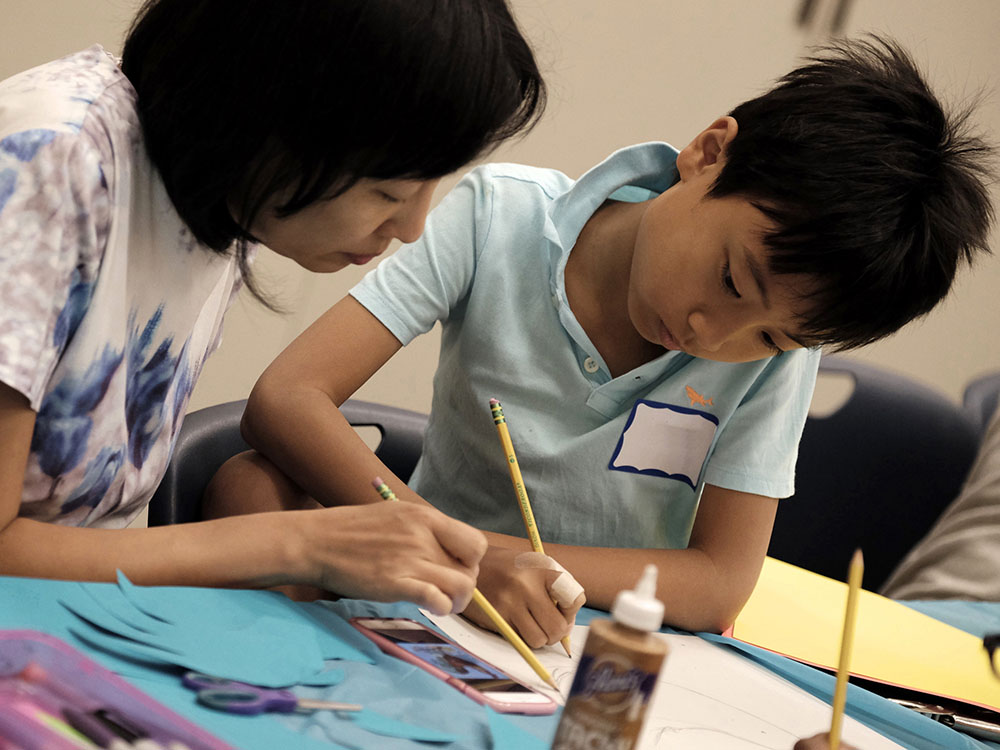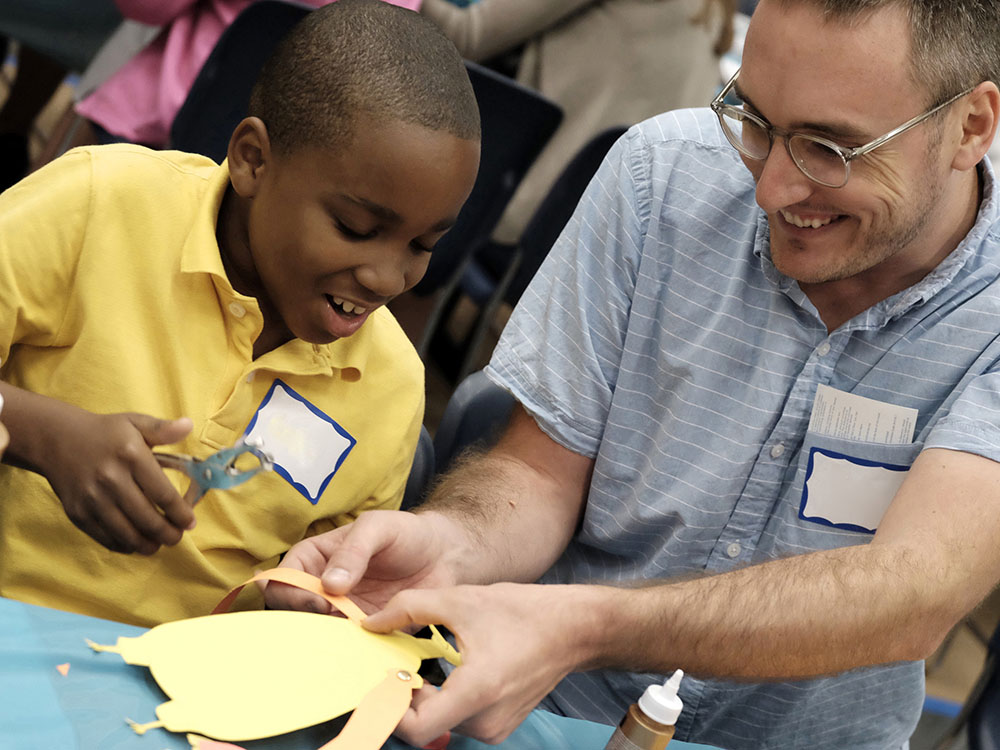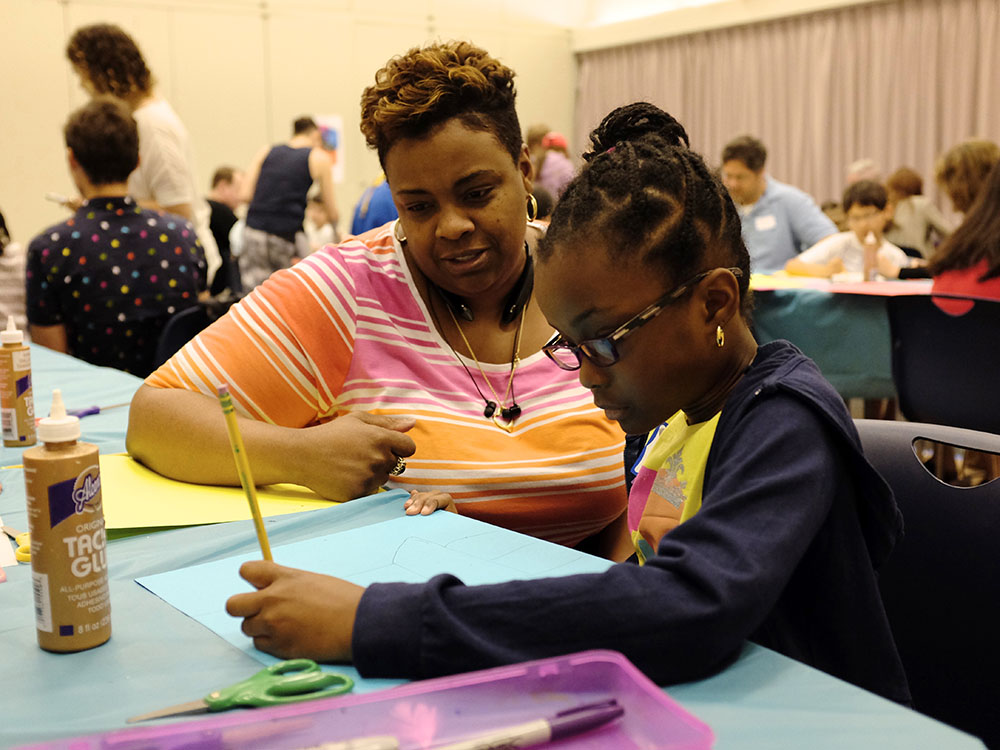 No one knows your community better than you. So, whether you want to design a sticker, draw a poster, write a poem, sing a song, or choreograph a dance, Lincoln Center teaching artists will be on hand to help you shape your ideas. Come collaborate on fun and accessible art projects to help reach the people in your life and share the importance of the census.  
Lincoln Center, in partnership with Manhattan Borough President Gale Brewer and the U.S. Census Bureau, wants to ensure that our communities get their fair share, especially people in historically under-counted groups. These include people of color, immigrants, LGBTQIA people, people experiencing homelessness, people with low incomes, renters, single-parent households, people with limited English proficiency, and children under the age of five.
Why the Census Matters 
The Census, a once-a-decade population count, affects your representation in government, and determines how much funding your community receives. When a person isn't counted, they lose out on nearly $2,000 every year for TEN YEARS in direct services like SNAP, WIC, hospitals, schools, transportation, and road maintenance. 
Venue
61 West 62 Street
Accessibility
Large-print programs

Braille programs

Wheelchair-accessible seating

Assistive listening devices
Community Create-a-thon: Census 2020
Friday, February 21, 2020 at 2:00 pm David Rubenstein Atrium
All ages
Families welcome!
Pre-registration for this event is full, but we welcome your attendance as a walk-in on the day of the event
Agenda (subject to change)
2:00pm–2:30pm Welcome and orientation
2:30pm–5:15pm Work on art projects in groups
5:15pm–6:00pm Final share-out and closing remarks
Teaching Artists
Ayanna – Painting and Visual Art
Di Quon – Acting and Writing
Harold "Fyütch" Simmons – Music
Hector Torrida – The Art of the Meme
Intikana – Filmmaking, Creative Writing and Poetry
Lisa Green – Dance
Wendy Fung – Calligraphy
Light snacks and refreshments will be provided throughout the event.
We welcome speakers of all languages. Please provide your preferred language during registration and we will make every effort to provide translation
A variety of creative supplies will be provided at the event, but we encourage you to bring any of your own materials to use in your art-making (e.g. instruments, visual art media, laptops with software such as Photoshop, InDesign, GarageBand, etc.)
Presented in partnership with the U.S. Census Bureau and Manhattan Borough President Gale Brewer. And with the special collaboration of Citizens' Committee for Children of New York (CCC), whose Every Child Counts! campaign advocates for a fair and accurate 2020 Census count of all children living in New York City.