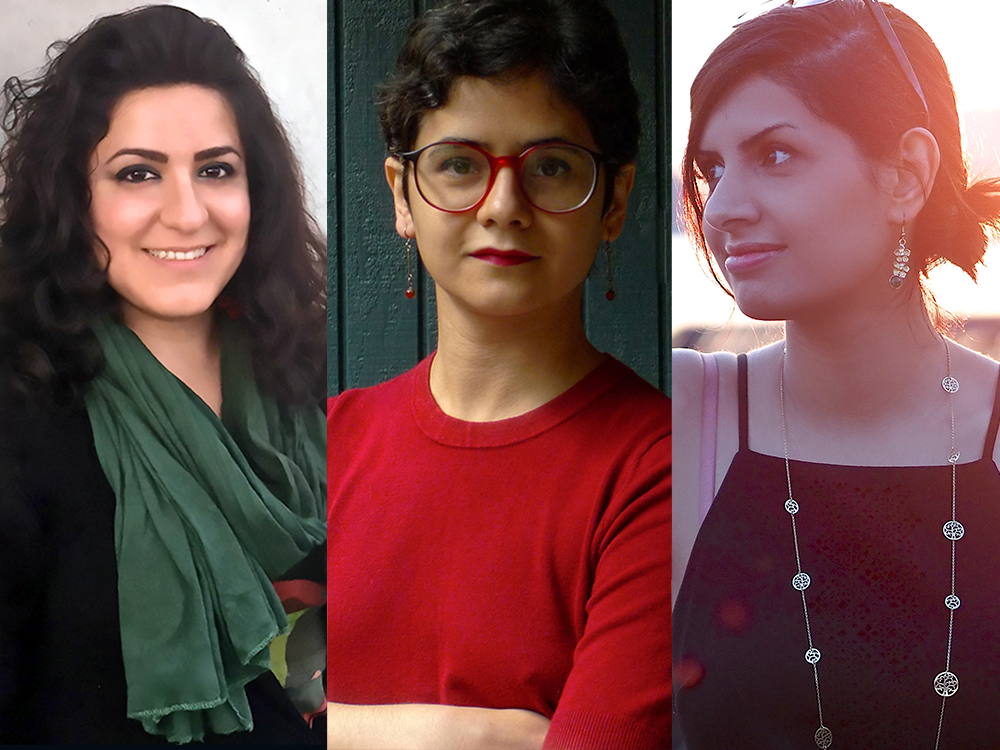 This event has passed
Photos by Niloufar Shiri (Abbasi) & Kiou Kalami (Shirazi )
The intrepid International Contemporary Ensemble performs the music of Anahita Abbasi, Aida Shirazi, and Niloufar Nourbakhsh from the Iranian Female Composers Association. This concert will be preceded by a mini-documentary about the composers.
Venue
Accessibility
Large-print programs

Braille programs

Wheelchair-accessible seating

Assistive listening devices
Composer Portraits:
The Iranian Female Composers Association
International Contemporary Ensemble
Monday, August 5, 2019 at 7:00 pm Bruno Walter Auditorium
ALL ADVANCED RESERVATIONS FOR THIS PROGRAM HAVE BEEN CLAIMED (All registered seats are released 15 minutes before start time, and so seats may become available at that time. A stand-by line will form at 111 Amsterdam Ave. one hour before the program.)
Seating is available on a first-come, first-served basis.
A presentation of The New York Public Library for the Performing Arts in association with Lincoln Center
Placeholder fine print below show casting
You May Also Like