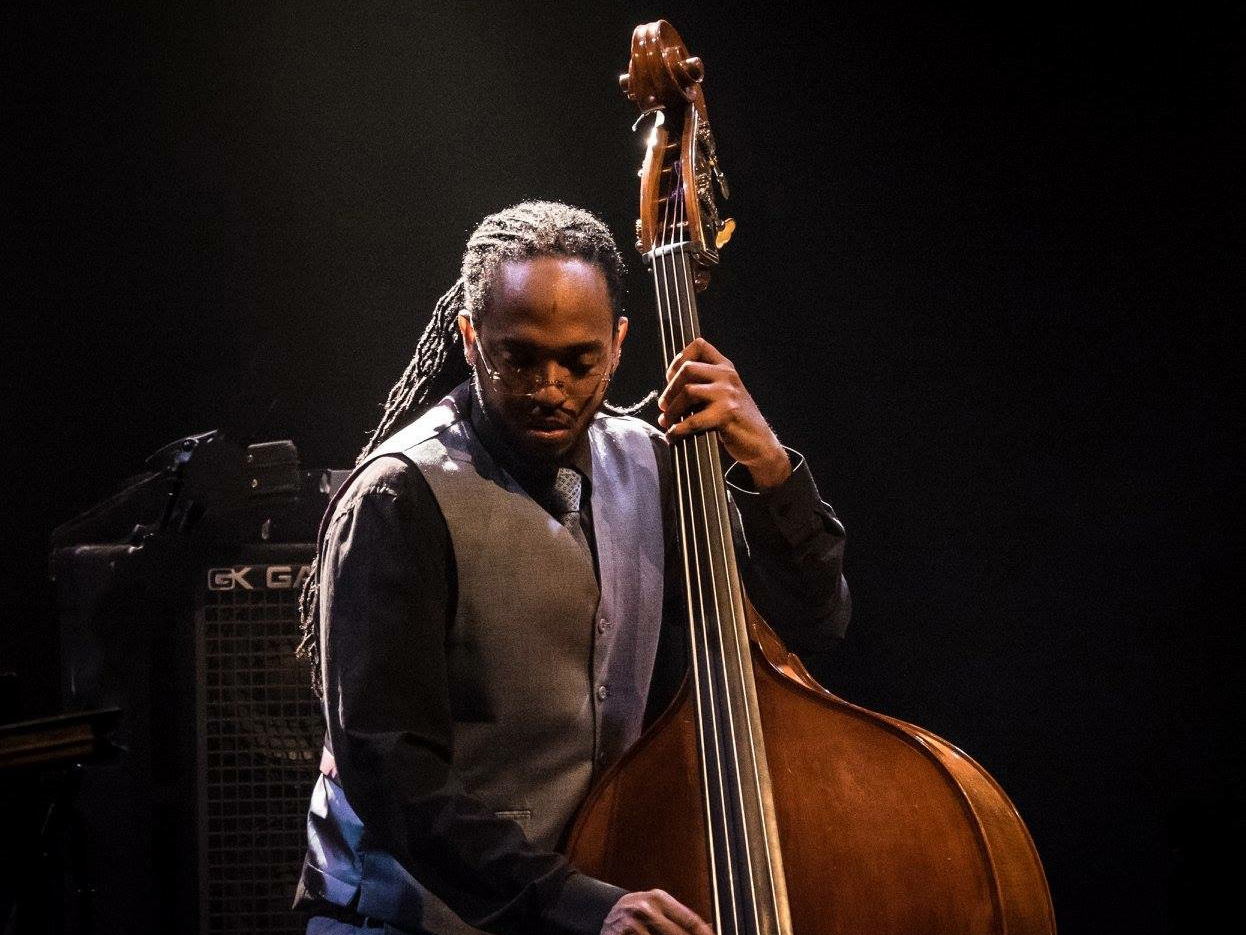 This event has passed
There are no physical tickets for Dizzy's Club events, reservations are recommended. Doors open at 6:00pm for the 7:30pm set and 9:00pm for the 9:30pm set. The venue offers a full dinning experience inclusive of craft cocktails. The music cover charge will be added to the final food and beverage bill at the end of the evening.
"Holt's compositions—melodically infectious and harmonically sturdy—reflect a deep awareness of why people listen to music." – DownBeat
Corcoron Holt is a rising star bassist and percussionist who has performed with a long list of greats and released his debut album this past year. At Dizzy's Club he recently appeared in the bands of Tia Fuller, Josh Evans, Wycliffe Gordon, Bria Skonberg, Kenny Garrett, and Russell Gunn with NEA Jazz Master Jimmy Cobb. Such elite company speaks volumes of the caliber of Holt's musicianship, and we're excited to bring back his superb working quintet, featuring jazz mainstays Stacy Dillard, Josh Evans, Benito Gonzalez, and McClenty Hunter. The Corcoran Holt Quintet is here for one night only, so make sure to stop by for some high-quality New York jazz.