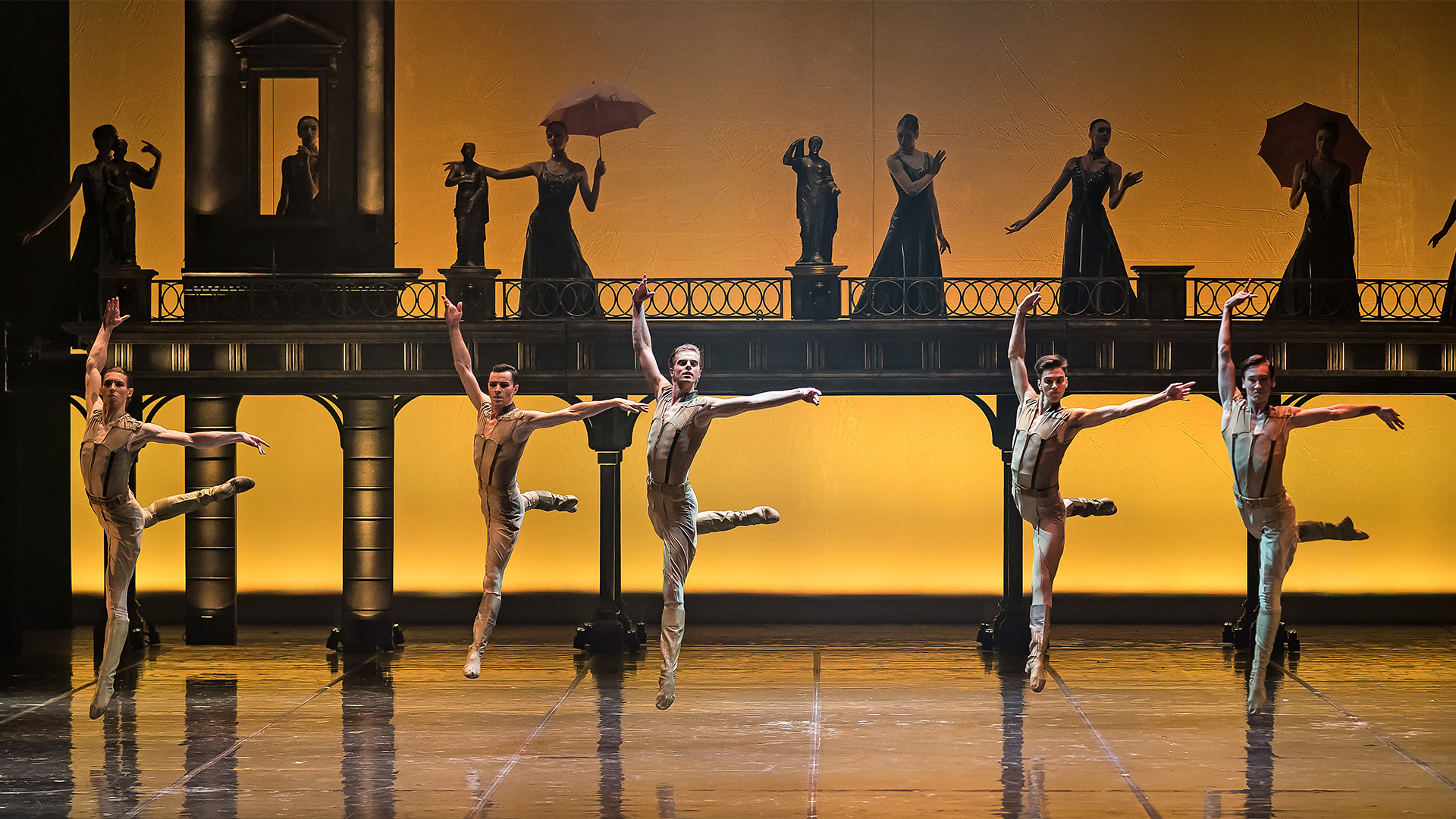 This event has passed
Boris Eifman, Artistic Director ANNA KARENINA
Russia's most innovative ballet company, Eifman Ballet of St. Petersburg, returns to New York to celebrate the 20th Anniversary of its first New York engagement. To celebrate the occasion, the company will make its Lincoln Center debut with four performances at the David H. Koch Theater, where it will present Eifman's wildly acclaimed Anna Karenina, based on Leo Tolstoy's classic novel. The New York City Ballet Orchestra will play the ballet's Tchaikovsky score conducted by Nikolay Alexeev.
A Ballet by Boris Eifman Based on the novel by Leo Tolstoy Music by Peter Tchaikovsky Sets by Zinovy Margolin Costumes by Vyacheslav Okunev Lighting by Gleb Filshtinsky
"Ballet is a very specific realm where psychological drama is reenacted and fulfilled; it is a chance to get an insight into the subconscious. Every new production is a search for the unknown.
The Anna Karenina novel by Tolstoy has always been the object of my keen interest. While reading Tolstoy, one can see how fully and intimately the author understands the inner world and psychology of his heroes, how keenly and precisely describes he the life in Russia. In the novel one will find a plunge into the psychological world of the chief character and also a psycho-erotic interpretation of her personality. Even in our contemporary literature we won't find similar passions, metamorphoses and phantasmagoria. All this has become the gist and essence of my choreographic reflections upon the book.
The measured, regular life of the Karenin family – the husband's public service, the strict high society conventions – produced an illusion that harmony and peace reign there. Anna's passionate love for Vronsky destroyed the «matter of course» in their existence. Sincerity of the lovers' feelings was doubted and rejected, their frankness was afraid of. Karenin's hypocrisy was acceptable to everyone but Anna. She preferred the all-absorbing love for Vronsky to mother's duties regarding her son. And thus she doomed herself to lead the life of an outcast. She saw no pleasure in traveling or in habitual high society entertainments. There was a feeling that a woman is tragically constrained by sensual relationships with a man. This sort of dependence – as any other one – brings pain and suffering. Anna committed suicide to set herself free, to end her dreadful and agonizing life.
For me Anna was sort of a 'shape shifter' because two persons lived within her: externally she was a high society lady known to her husband Karenin, to her son and to everyone around. The other one was a woman immersed into the world of passions.  What is a more important goal in life: to maintain the conventional illusion of existing harmony between duty and feelings, or surrender to a sincere passion?.. Do we have a right to destroy our family, to deprive a child of his mother's care just for the sake of what our flesh lusts for?...
All these questions haunted Tolstoy in his times, and we can't avoid thinking them over again and again today. But answers are still far-off! What remains there is only our thirst for being understood both in our life and death…" (Boris Eifman)
Eifman Ballet of St. Petersburg