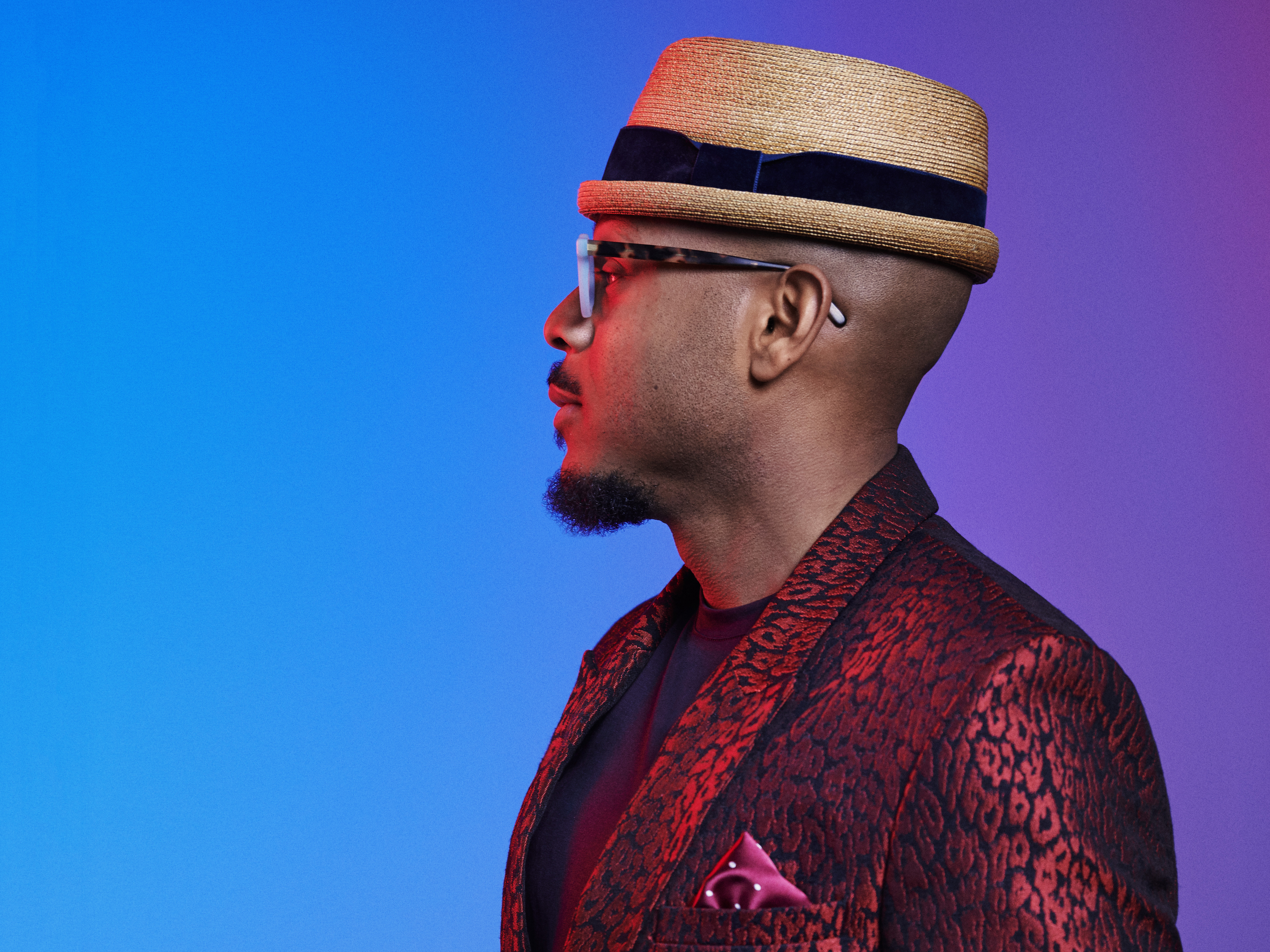 This event has passed
Trinidad & Tobago's world-famous Carnival celebration comes to The Appel Room courtesy of trumpeter, percussionist, and composer Etienne Charles. This high-energy spectacle seamlessly blends American jazz traditions with the thrilling sights and sounds of Trinidadian Carnival. It's hard to believe how well Charles' beautiful jazz charts mix with the rapid percussion of an iron and steel band, the interlocking grooves of the tamboo bamboo, and the dancing and wild screams of the blue devils, who perform in full costume and character.
The music alone is outstanding, emotionally complex, and impossible not to dance to, but to see the show live is the only way to get the full multisensory experience. We're ending our 2019–20 Appel Room season in style, right in time for Caribbean Heritage Month.
"<p>The sound of it, the colors of it, the energy of it—this is us as a people. One people. This is our way of celebrating freedom, celebrating life, death, family, celebrating our history, culture, food, music—it's all in one word, and that's 'Carnival.'</p> "
– Etienne Charles
Venue
10 Columbus Circle
Accessibility
Large-print programs

Braille programs

Wheelchair-accessible seating

Assistive listening devices
Etienne Charles' Carnival
Etienne Charles, trumpet
Godwin Louis, alto sax
Sullivan Fortner, piano
Alex Wintz, guitar
Reuben Rogers, bass
Obed Calvaire, drums
Joel Ross, vibraphone
Kareem Thompson, steelpan drums
Andre White, steelpan drums
Tracey Sankar, dancer
Steffano Marcano, dancer
Abby Charles, dancer