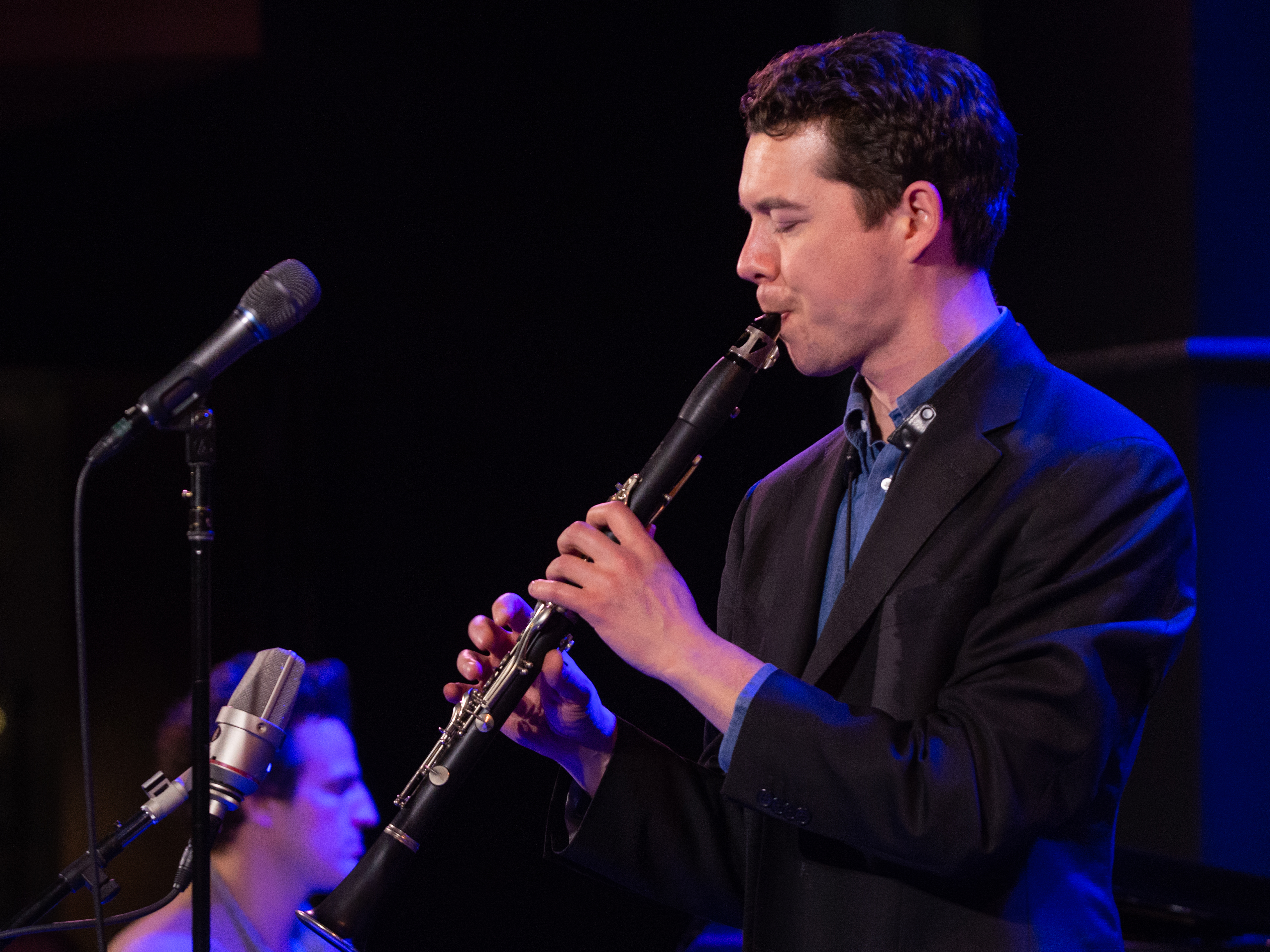 This event has passed
Saxophonist, clarinetist, vocalist, and composer Evan Arntzen has been dreaming about making an album with trumpet great Jon-Erik Kellso for years. It's finally happening! Through straight-ahead, swing, blues, and New Orleans-style jazz, Jazz Crush highlights the relationship between the clarinet/saxophone and the trumpet. Since moving to New York, Arntzen and Kellso have worked together in Catherine Russell's band, in Vince Giordano's Nighthawks (who won a Grammy Award for their Boardwalk Empire soundtrack), and in Kellso's own Earregular group. Now, they're using their mutual admiration as the catalyst and centerpiece of this exciting new project.
Arntzen says, "Think of some of the great "jazz crushes" throughout history: King Oliver and Louis Armstrong, Bix Beiderbecke and Frankie Trumbauer, Billie Holiday and Lester Young, Charlie Parker and Dizzy Gillespie, Jelly Roll Morton and himself... Imagine if these artists never had the opportunity to showcase their special musical bond for us to enjoy for ages to come." So please join us at Dizzy's and help us celebrate the album release of Jazz Crush.
Evan Arntzen Octet featuring Jon-Erik Kellso