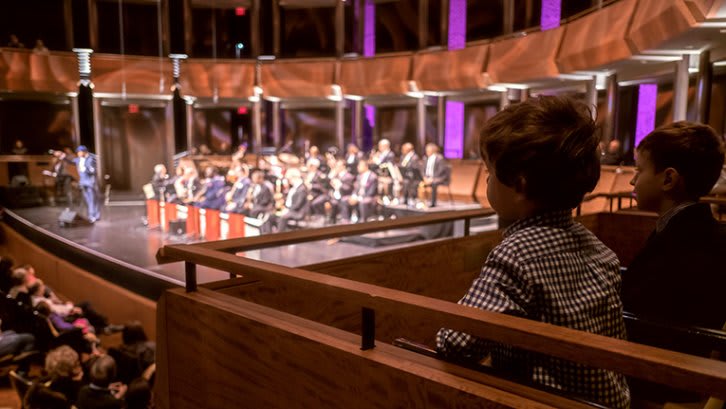 This event has passed
Our Jazz for Young People series continues with an hour-long narrated concert that will teach you all about Miles Davis. With an engaging script, live musical performances, and crowd participation, your family will be excited to learn about Davis' trials and triumphs and hear examples of what made his music so special. Trumpet master Sean Jones (a former Jazz at Lincoln Center Orchestra member) serves as host and bandleader, bringing both the story and the music to life in a most impressive manner.
Far from a typical career retrospective, this Family Concert shows you not only what Davis accomplished, but also how he did it. Your kids will discover how Davis listened with open ears, found inspiration in the genius of others, and brought many influences into his own individual and evolving vision. Our Family Concerts are always a good time, and this fun afternoon program will entertain and inspire your family whether you're already jazz lovers or perhaps simply wondering, "Who is Miles Davis?"
Family Concert: Who is Miles Davis?