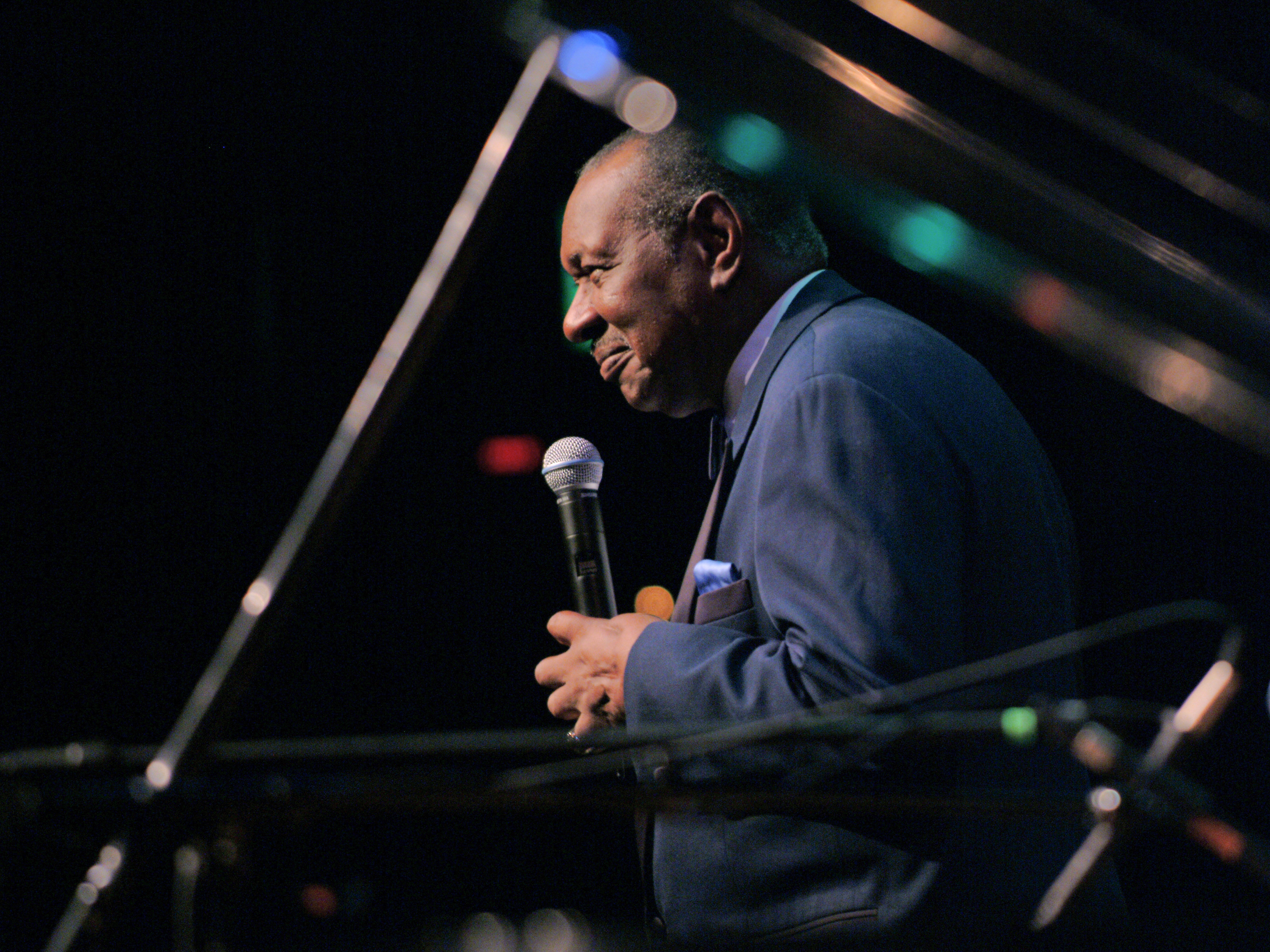 This event has passed
"Freddy has an impeccable sense of swing… the most maturely expressive male jazz singer of his generation, if not the best alive." – The New York Times
"You simply don't encounter phrasing as nonchalant yet polished as this anymore. It takes a lifetime to learn to make a lyric sound as colloquial as speech, yet as musical as an instrumental solo. Cole has spent his career mastering the art." – Chicago Tribune
"Whatever the accompaniment, Cole extracts the maximum from each tune asserting his stature as our greatest living jazz singer." – DownBeat
Referred to as a "national treasure" by the Huffington Post, jazz pianist and singer Freddy Cole is a prolific artist of undisputed pedigree. Building his career at the same time as his brother, the iconic Nat "King" Cole, it was never going to be easy for Cole to establish his own musical identity. However, with 20 albums released in just the last 25 years, three of which were nominated for Grammy Awards, Cole has carved out a reputation as an individual and prolific force in the jazz world. Amongst the greatest contemporary crooners, Cole's sensitivity and effortlessly powerful delivery make him an enduring favorite in our most intimate venue and a perfect artist to enjoy this Valentine's Day week.
Venue and Accessibility
10 Columbus Cir
For questions about accessibility or to request an accommodation, please contact [email protected] or 212.875.5375.
For ticketing information and general questions, please call 212.721.6500.
Freddy Cole Quintet: Songs for Lovers