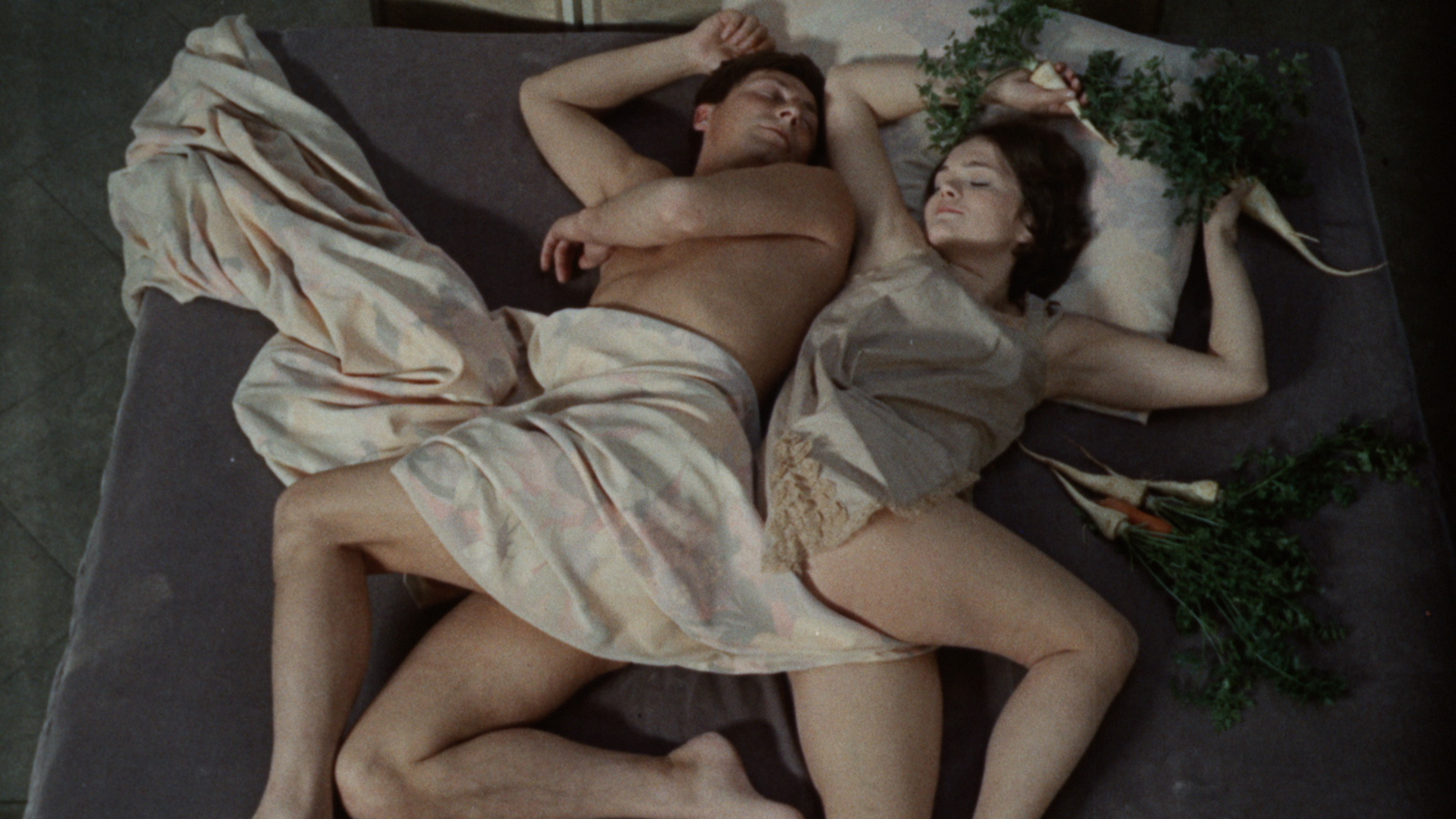 This event has passed
Věra Chytilová's follow-up to her avant-garde landmark Daisies is less heralded but may be even more audaciously abstract. Chytilová and Krumbachová's script resets the story of Adam and Eve in a crumbling health spa where a married woman is menaced and fascinated by a mysterious stranger: a devilish charmer in a red velvet suit who may be a serial killer. Unfolding in a kaleidoscopic swirl of hallucinatory, highly processed imagery—including a stunning, primordial opening sequence of luscious, floral double exposures—and set to a thunderous, wall-to-wall symphonic score by Zdeněk Liška, Fruit of Paradise is a senses-scrambling odyssey rich in feminist and political symbolism.
Venue and Accessibility
144 West 65th Street
For questions about accessibility or to request an accommodation, please contact [email protected] or 212.875.5375.
For ticketing information and general questions, please call 212.721.6500.