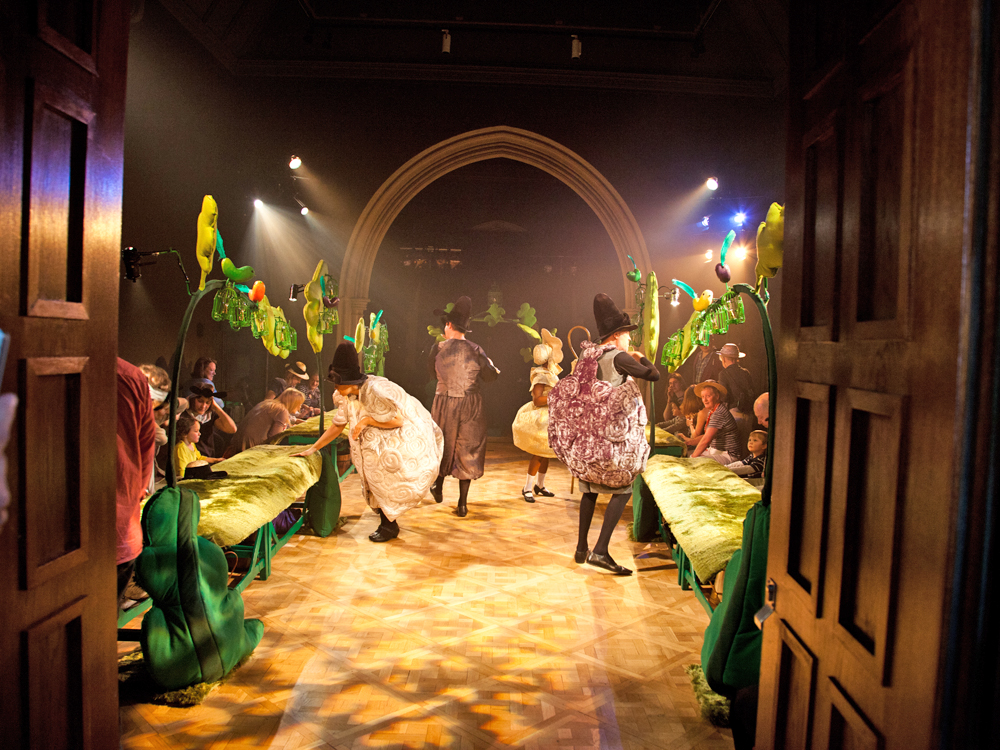 This event has passed
Oily Cart / Royal Shakespeare Company
Inspired by Shakespeare's The Winter's Tale, this performance by Oily Cart and Royal Shakespeare Company takes audiences on a voyage of discovery through the landscapes of Shakespeare's imagination and the music of his language. Our adventure begins in the woolly pastures of the Shepherdess and her flock of little sheep. She is having a party to celebrate the sheep shearing. When she discovers a lost baby, we must follow the clues.
Presented in association with BAMkids
These performances are specifically designed to welcome audiences on the autism spectrum and with other developmental differences. 
If you're looking for the performances specifically geared to audiences on the autism spectrum, please click here.
Runtime: 50 minutes 
Recommended for ages 5+
Tickets for Autism Performances go on sale January 9 for members at the $125 level and up. Join now!
For more information, please contact Alison Mahoney at [email protected] or 212.875.5522.
Pre-show resources, including a video social story, will be available soon!
In a Pickle: For Audiences on the Autism Spectrum