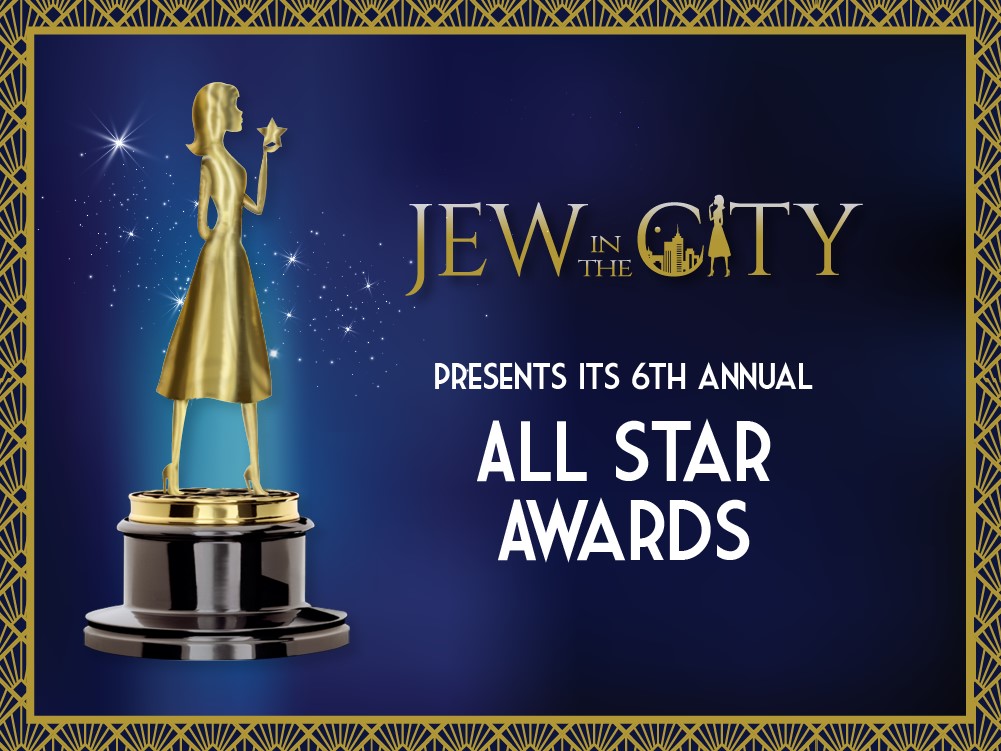 This event has passed
Jew in the City's 6th Annual All Star Awards is "The Greatest Night In Orthodox Jewish Professional Success."      
Join us on the red carpet as we celebrate the achievements of ten exceptional observant Jews: Karen Barrow - Senior Editor, NYTimes; AJ Edelman - First Orthodox Jewish Male Olympian; Joseph Essas, CTO, OpenTable; The Honorable David Friedman - U.S. Ambassador to Israel; Bat-el Gatterer - First Orthodox Jewish Female Olympian; Dov Kramer - Executive Producer, WFAN Sports Radio; Shulem Lemmer - First Hasidic Jew to Sign With a Major Record Label; The Honorable Stephanie Pollack - Secretary of Transportation, Massachusetts; Sam Rascoff - Former Director, NYPD Intelligence Analysis Unit; Jerry Wittenstein - NASA Physicist Who Developed 3 of the 6 trajectories for Apollo 11.
Video Premiere, Awards Show, Keter Shem Tov Award to four-time Emmy nominated actress, Dr. Mayim Bialik, Musical Performance by Shulem Lemmer and The Maccabeats. VIP pre-party for Sponsors. After party with open-bar, hors d'oeuvres, and dessert for regular ticket. Show-only ticket available, as well. Event to benefit Project Makom, a life-saving initiative of Jew in the City a 501(c)3, which helps former and questioning charedi Jews find their place in Orthodoxy.
The $100 tickets are show only.
The $225 tickets includes the afterparty.
Jew in the City's 6th Annual Orthodox Jewish All Stars Awards 12/2/19