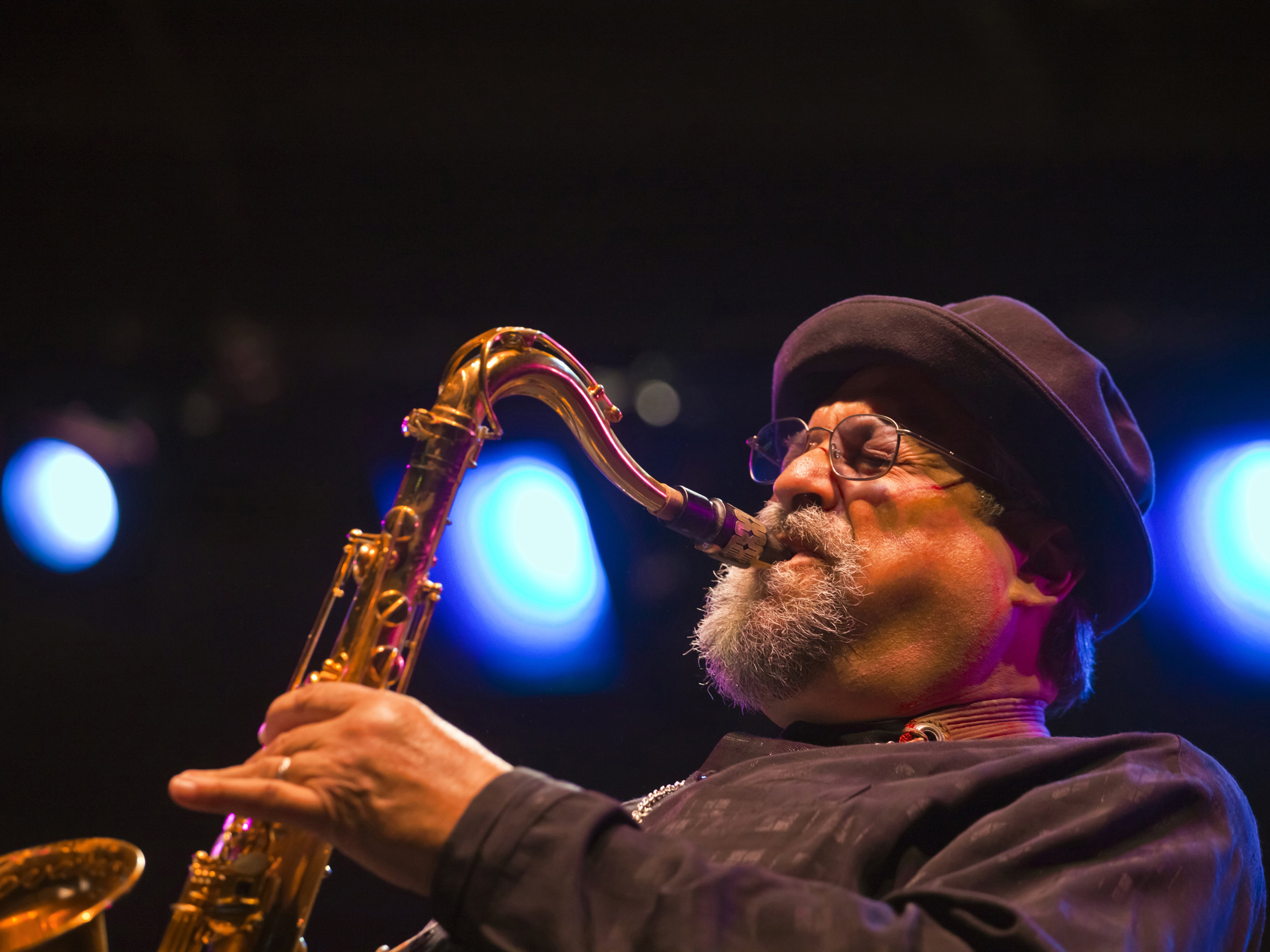 This event has passed
On top of being one of the world's best saxophonists, tenor titan Joe Lovano is also one of the most restlessly creative leaders in music. Nearly all of his projects bring together never-before-heard combinations of creative powerhouses. His latest group features six artists from across the entire spectrum of jazz, each of them also a renowned composer, bandleader, and instrumentalist: pianist Kenny Werner, bassist John Patitucci, guitarist Liberty Ellman, drummers Andrew Cyrille and Tyshawn Sorey, trumpeter Graham Haynes, and vocalist Judi Silvano.
Music as a "universal language" has been a defining theme throughout Lovano's far-reaching career. All Music Guide called Lovano's Universal Language album "an unabashedly adventurous and risky project [that] works frighteningly well" in its 4.5-star review—and when NPR listed Joe Lovano twice on its Top Ten Jazz Albums of the Year, it wrote that "Hearing the best musicians work with other geniuses is a wonderful thing to witness." That's exactly what we're looking forward to when Lovano's new all-star septet debuts in The Appel Room.
"Most jazz musicians are flexible; it's a philosphical requirement of the job. Joe Lovano is an extreme case, moving toward universality."
– The New York Times
Venue
10 Columbus Circle
Accessibility
Large-print programs

Braille programs

Wheelchair-accessible seating

Assistive listening devices
Joe Lovano Universal Jazz Ensemble
Joe Lovano, tenor saxophone
Kenny Werner, piano
John Patitucci, bass
Liberty Ellman, guitar
Andrew Cyrille, drums
Tyshawn Sorey, drums
Graham Haynes, trumpet