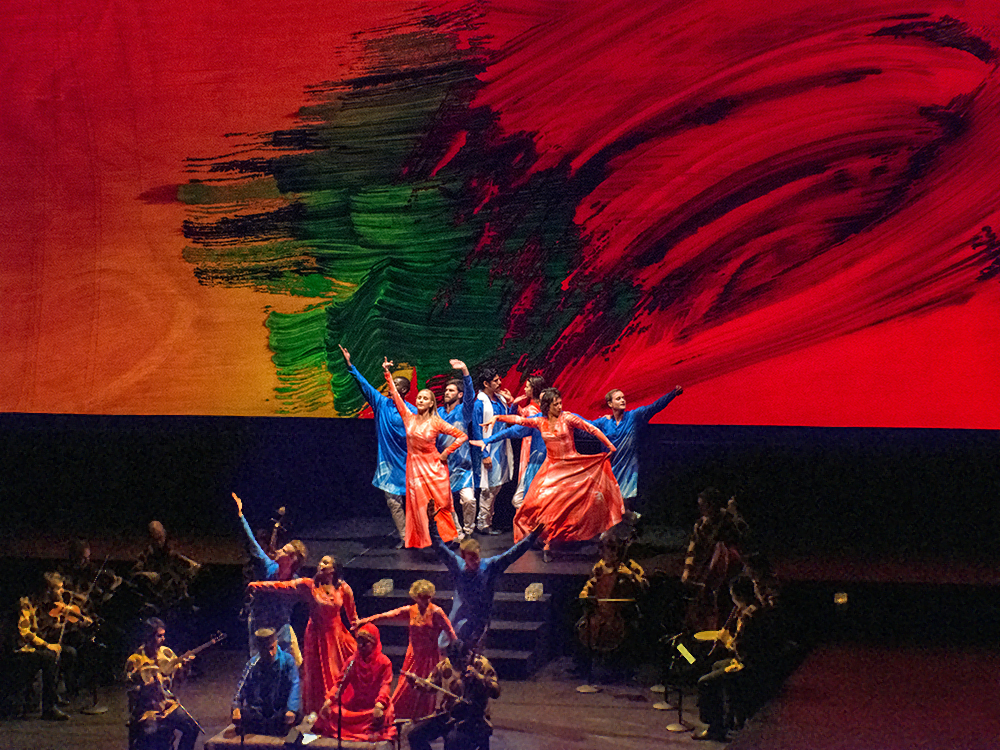 This event has passed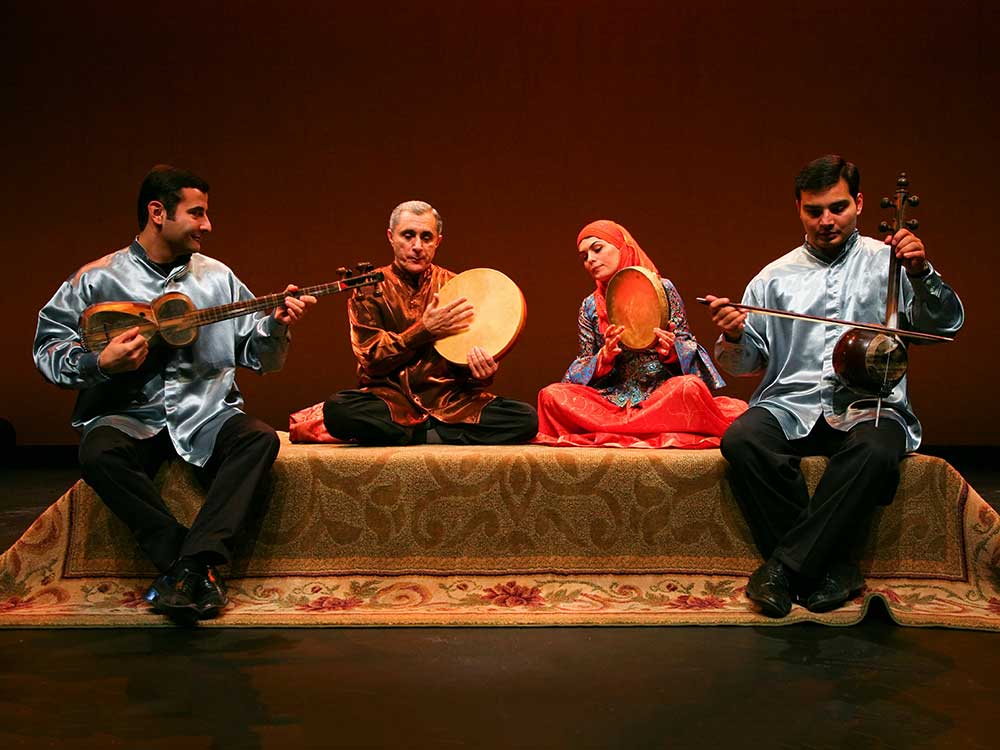 This event has passed
Layla and Majnun, Silk Road Harvard Residency 2007
Photo by David O'Connor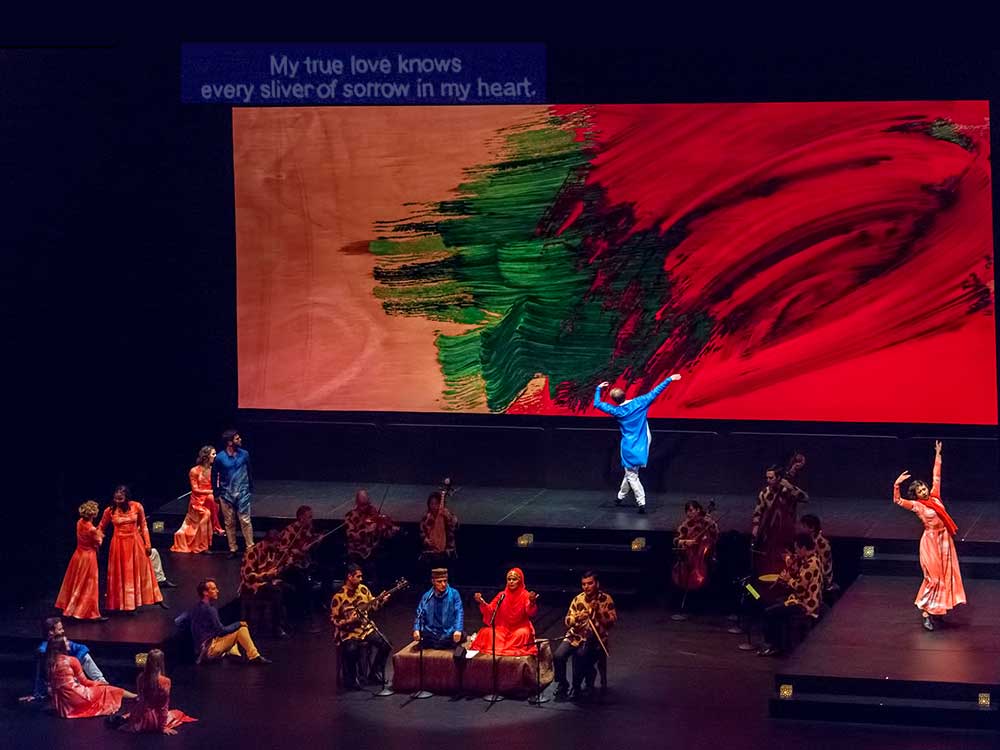 This event has passed
Layla and Majnun, Berkeley 2016
Photo by Frank Wing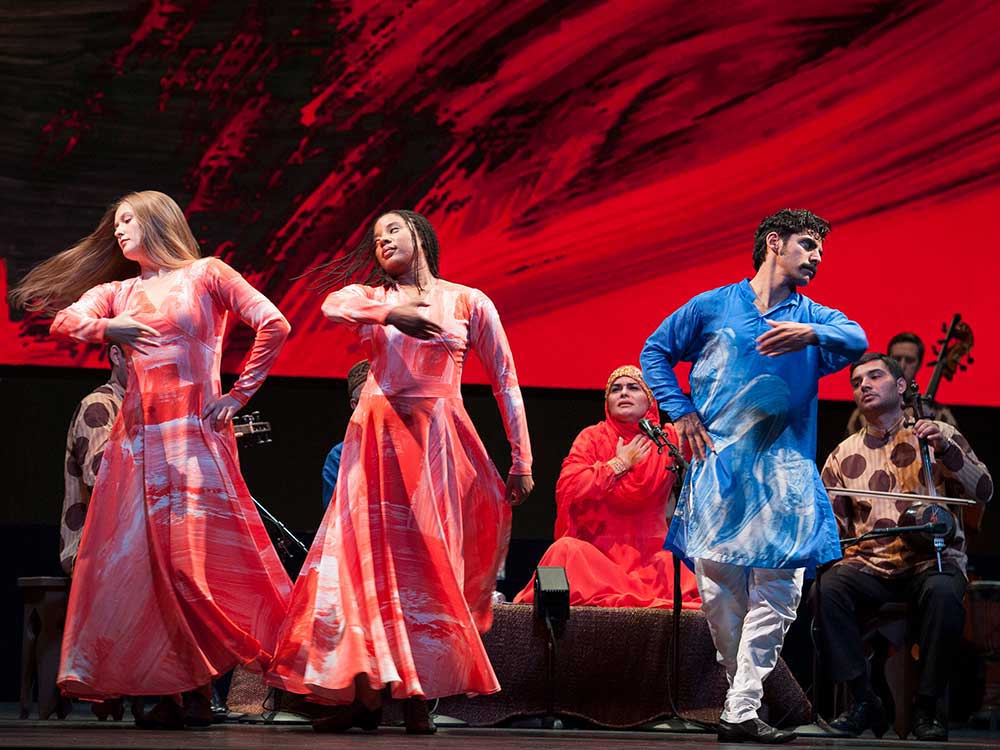 This event has passed
Layla and Majnun, Berkeley 2016
Photo by Susana Millman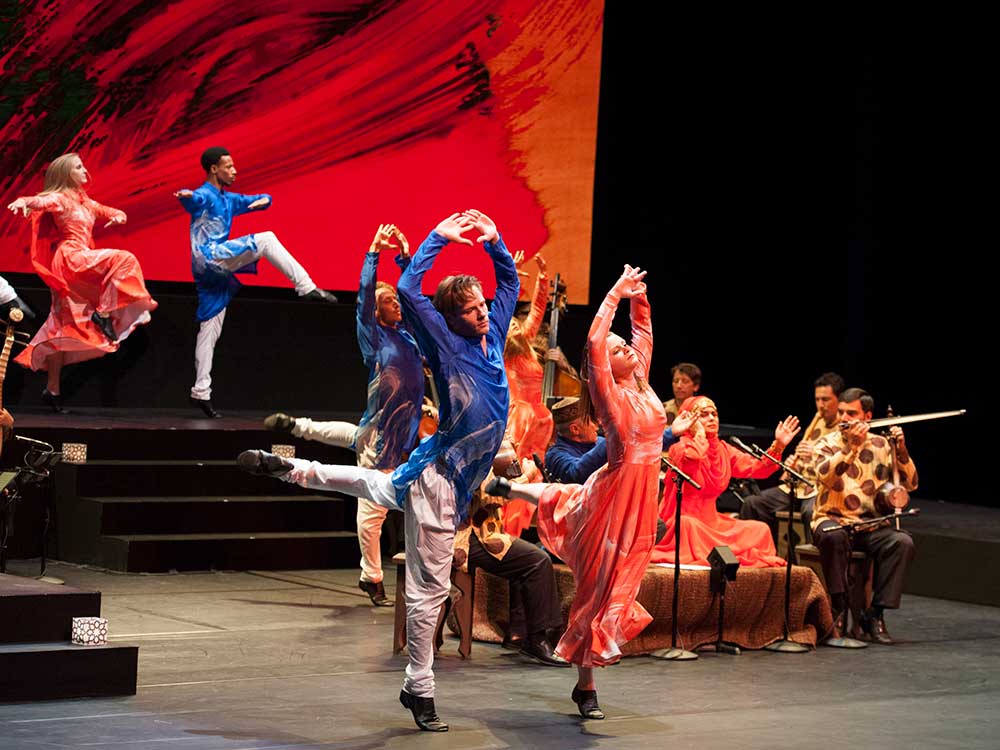 This event has passed
Layla and Majnun, Berkeley 2016
Photo by Susana Millman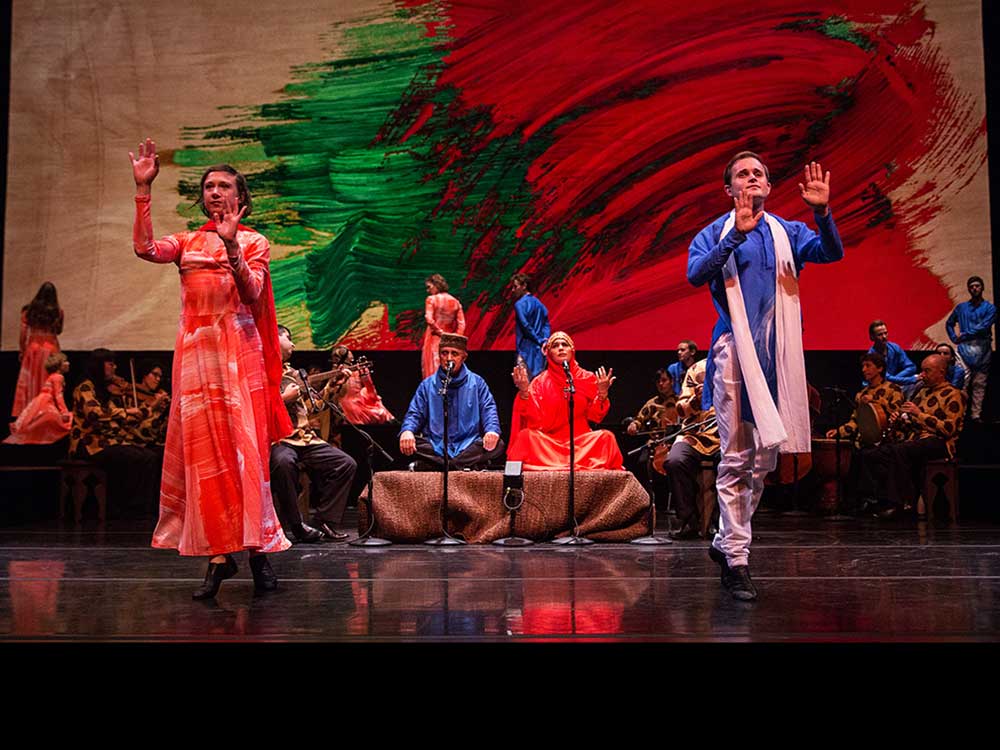 This event has passed
Layla and Majnun, Seattle 2016
Photo by Mat Hayward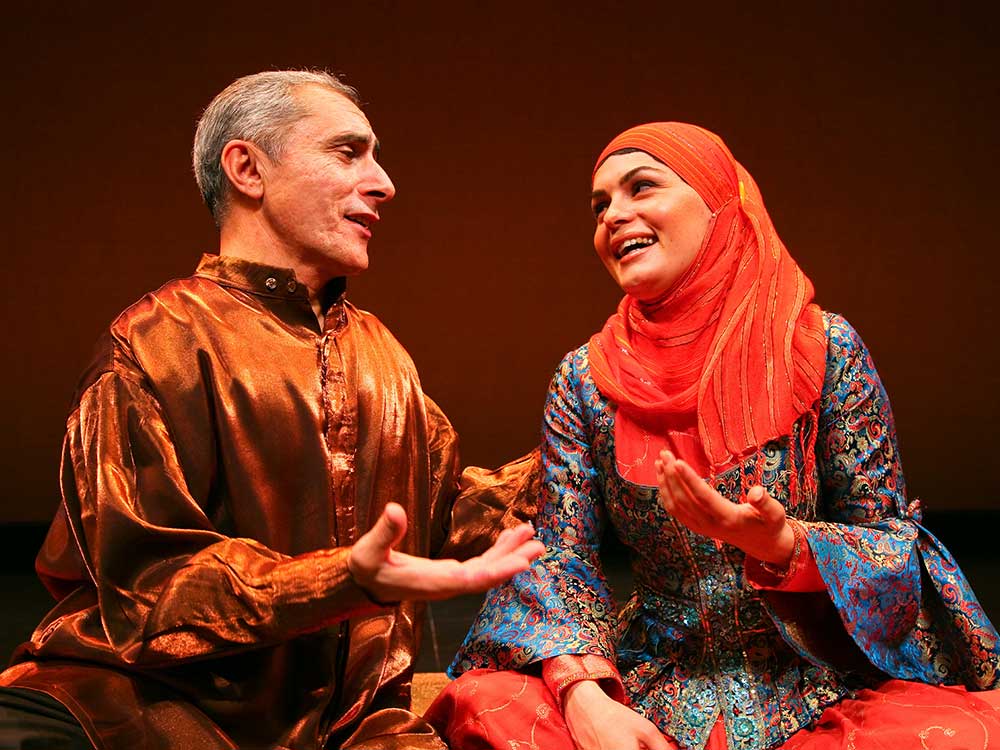 This event has passed
Layla and Majnun, Silk Road Harvard Residency 2007
Photo by David O'Connor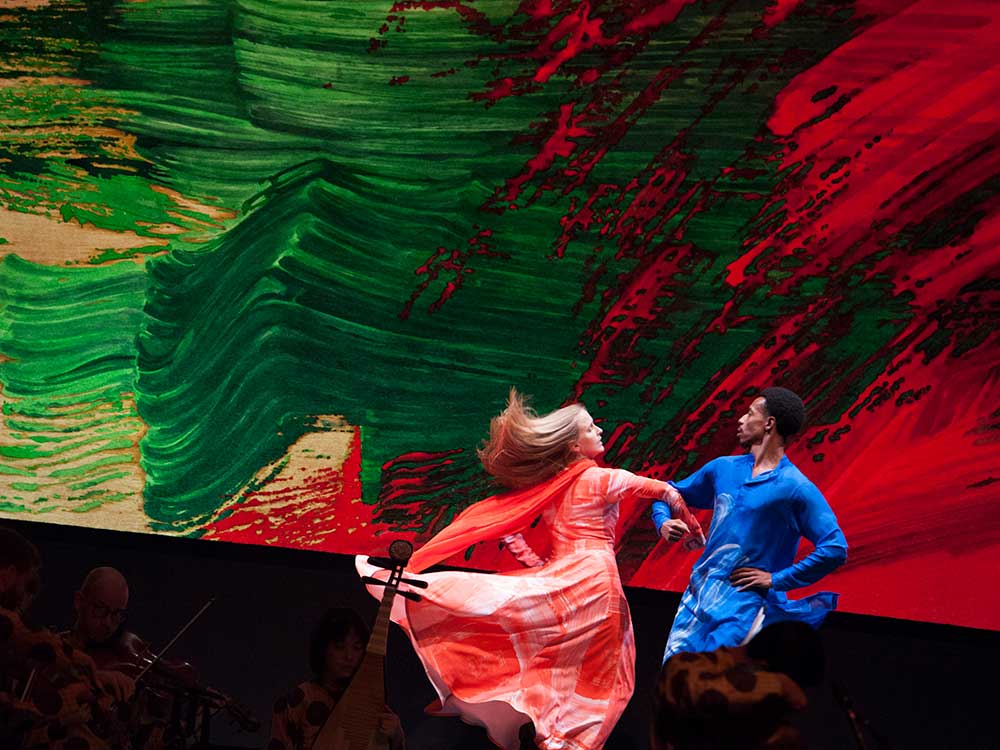 This event has passed
Layla and Majnun, Berkeley 2016
Photo by Susana Millman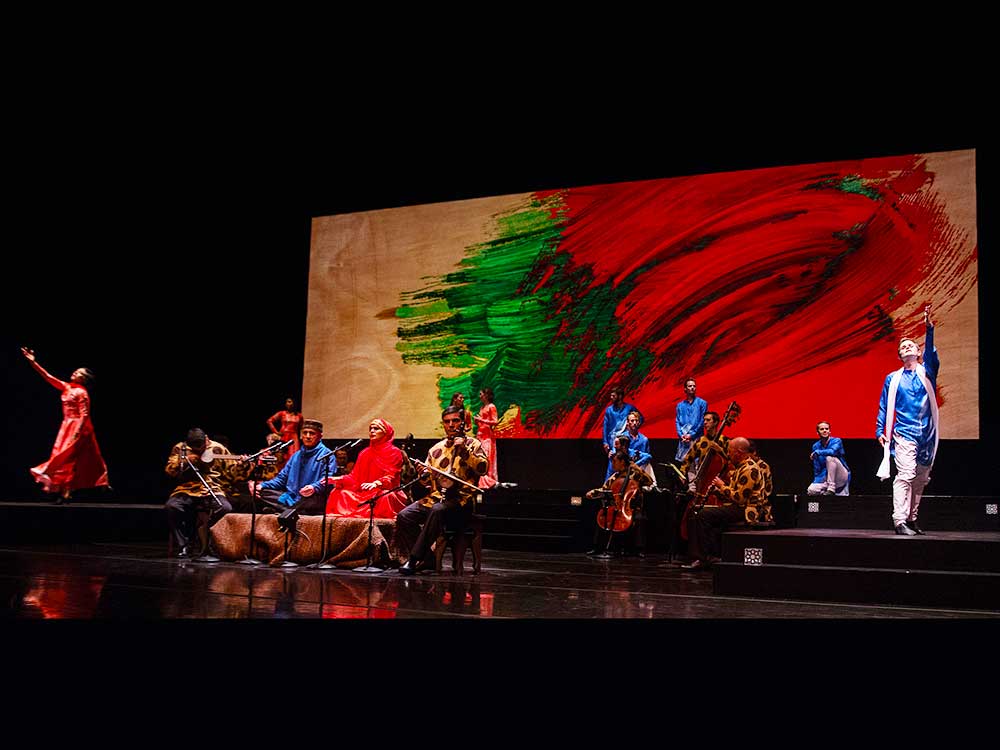 This event has passed
Layla and Majnun, Seattle 2016
Photo by Mat Hayward
This event has passed
Layla and Majnun, World Premiere Doha 2008
Photo courtesy of Silkroad
This timeless story of impossible love predating Romeo and Juliet emerges from the cultural intersections along the Silk Road. Star-crossed lovers Layla and Majnun are central characters in Persian and Arabian folklore and the subject of the first Muslim opera written more than a century ago. In this inspired adaptation by choreographer Mark Morris, celebrated Azerbaijani mugham singers Alim Qasimov and Fargana Qasimova perform with the Silk Road Ensemble onstage with the Mark Morris Dance Group, featuring bold costumes and set design by the late abstractionist Howard Hodgkin.
"Mr. Morris does not so much tell the Layla-Majnun story as refract it, ritualize it, multiply it. The emphasis is all on emotion…beautiful."
– New York Times
Venue
10 Columbus Cir
Accessibility
Large-print programs

Captioning with English subtitles

Braille programs

Wheelchair-accessible seating

Assistive listening devices
Layla and Majnun
(New York premiere)
Mark Morris Dance Group
Mark Morris Dance Group
Silk Road Ensemble
Mark Morris, choreographer and director
Alim Qasimov, Majnun
Fargana Qasimova, Layla
Howard Hodgkin, scenic and costume design
James F. Ingalls, lighting design
Music composed by Uzeyir Hajibeyli and arranged by Alim Qasimov, Johnny Gandelsman, and Colin Jacobsen
Libretto based on the poem Leyli and Majnun by Muhammad Fuzuli
Sung in Azerbaijani with English supertitles
Please note: The pre- and post-performance discussions previously scheduled for October 27 and 28 will no longer be happening.
Performance Details
Performances on Thursday–Saturday, October 26–28, will be followed by White Light Lounges.
Layla and Majnun is a Mark Morris Dance Group/Cal Performances, UC Berkeley, California production in association with Lincoln Center for the Performing Arts, New York, New York; Harris Theater for Music and Dance, Chicago, Illinois; Hopkins Center for the Arts, Dartmouth College, Hanover, New Hampshire; The John F. Kennedy Center for the Performing Arts, Washington, D.C.; Krannert Center for the Performing Arts, College of Fine + Applied Arts, University of Illinois at Urbana-Champaign; Meany Center for the Performing Arts, Seattle, Washington; Melbourne Festival, Victoria, Australia; Sadler's Wells, London, England; and University Musical Society of the University of Michigan, Ann Arbor.
This presentation of Mark Morris Dance Group's Layla and Majnun is made possible in part by endowment support from the American Express Cultural Preservation Fund.
Endowment support for the White Light Festival presentation of Mark Morris Dance Group is provided by Blavatnik Family Foundation Fund for Dance.
Performance length: 70 minutes, no intermission