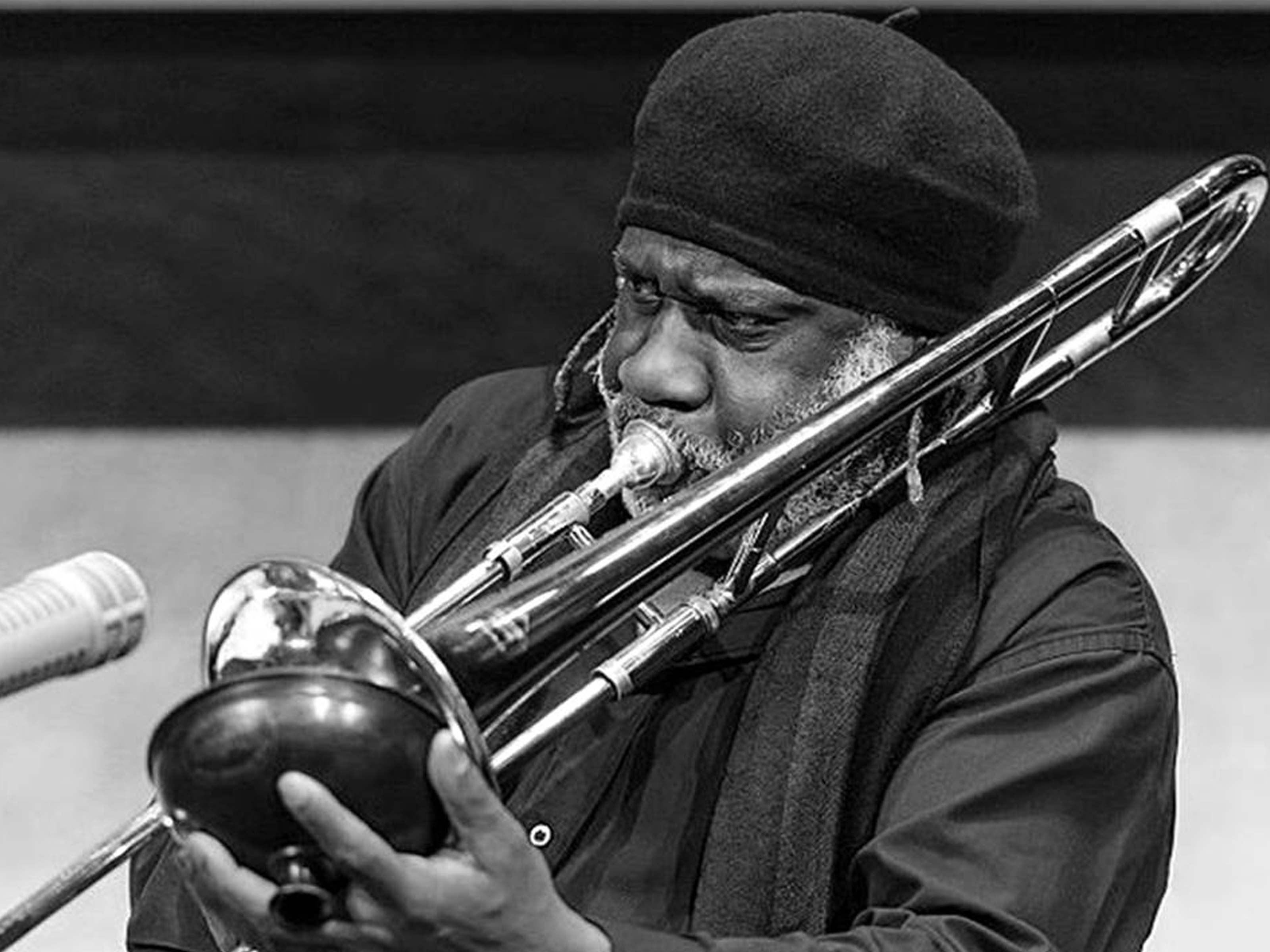 This event has passed
There are no physical tickets for Dizzy's Club events, reservations are recommended. Doors open at 6:00pm for the 7:30pm set and 9:00pm for the 9:30pm set. The venue offers a full dinning experience inclusive of craft cocktails. The music cover charge will be added to the final food and beverage bill at the end of the evening.
The Lessons from our Masters series features a master of jazz alongside a multigenerational band. Tonight's master is trombonist Frank Lacy, an utterly distinctive musician who has worked extensively with such greats as McCoy Tyner, Henry Threadgill, Dizzy Gillespie, and Oliver Lake. Lacy has been in the Mingus Big Band for more than 20 years, and he served as music director for Art Blakey and the Jazz Messengers. Equally admirable, however, is how frequently he plays with today's young, rising star musicians. At Dizzy's Club alone, we've seen him over the past few years in groups led by Theo Hill, Jazzmeia Horn, Josh Evans, John Beasley's MONK'estra, Allen Lowe, Kush Abadey, Evan Sherman, and more. As a master who exemplifies jazz as an ever-evolving, multigenerational music, he's a perfect fit for our annual Generations in Jazz Festival. Tonight's performance will be a true lesson from a master.
Lessons from our Masters: Frank Lacy's Tromboniverse