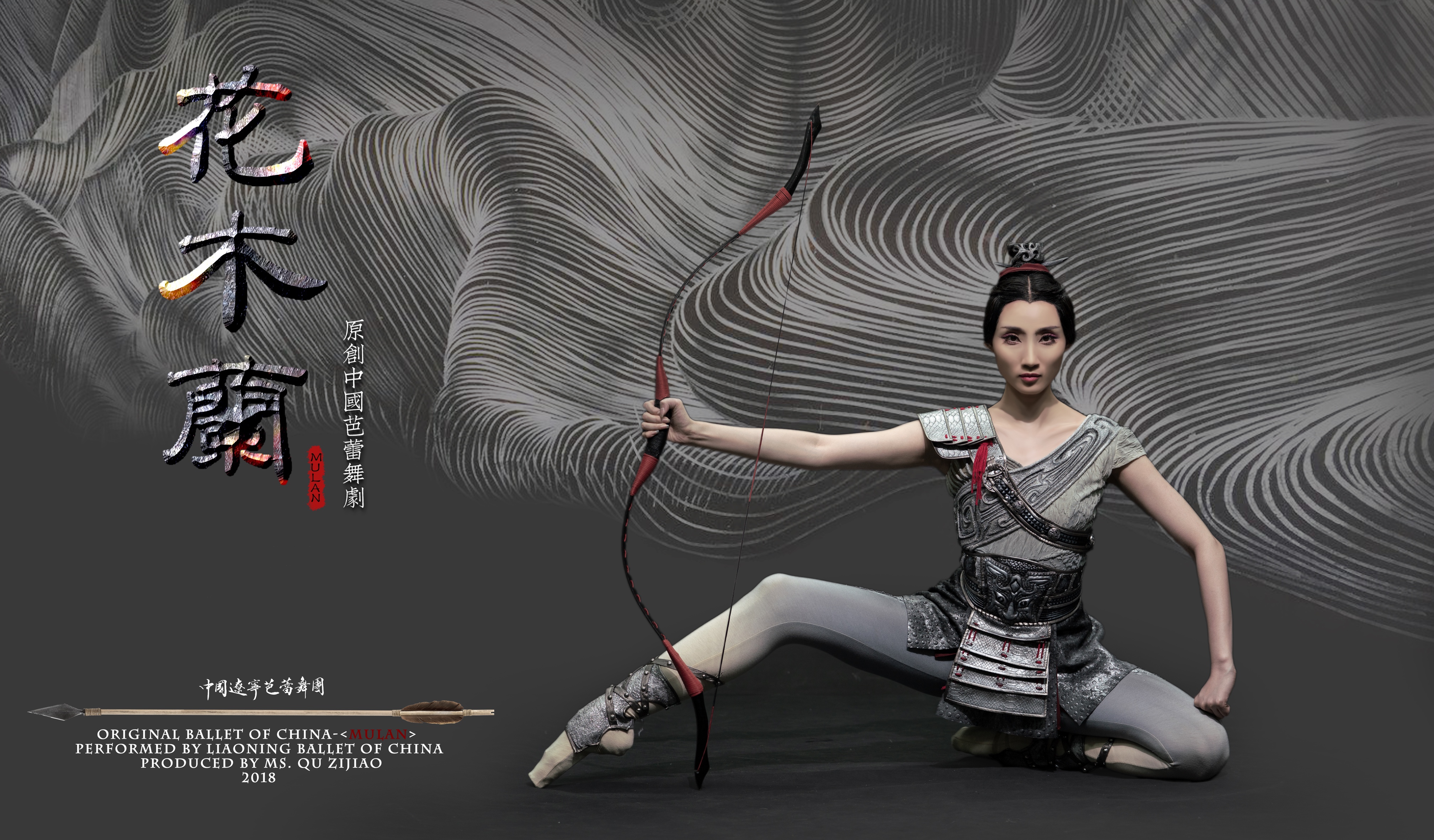 Liaoning Ballet will celebrate their run at David H. Koch Theater with two programs: Hua Mulan and The Chinese and Western Ballet Gala. Hua Mulan is the Chinese version of Jennie Carignan, the story of a powerful female general in ancient Chinese history. As a young girl, unlike other ancient Chinese girls who spent most of their time in their homes waiting for their parents to arrange their marriage, Hua Mulan chooses to enlist in the Army as a replacement for her aging father. Based on the ancient Chinese fable, Hua Mulan's story became familiar the world over after the recent motion picture release. This stage production of Hua Mulan incorporates modern ballet choreography into the story to create a new version of the classic Mulan story. The Chinese and Western Ballet Gala is a ballet feast featuring excerpts from several of Liaoning Ballet's classical repertoire and original works. The programs are performed by star performers who have won awards in international competitions in recent years. The program includes elegant classical ballet, fashionable modern ballet, all with dramatic and exciting stories. Through ballet, our dancers express the pursuit of ideas and the expression of love, so that you, the audience can experience the many faces of ballet.
Venue and Accessibility
20 Lincoln Center Plaza
For questions about accessibility or to request an accommodation, please contact [email protected] or 212.875.5375.
For ticketing information and general questions, please call 212.721.6500.