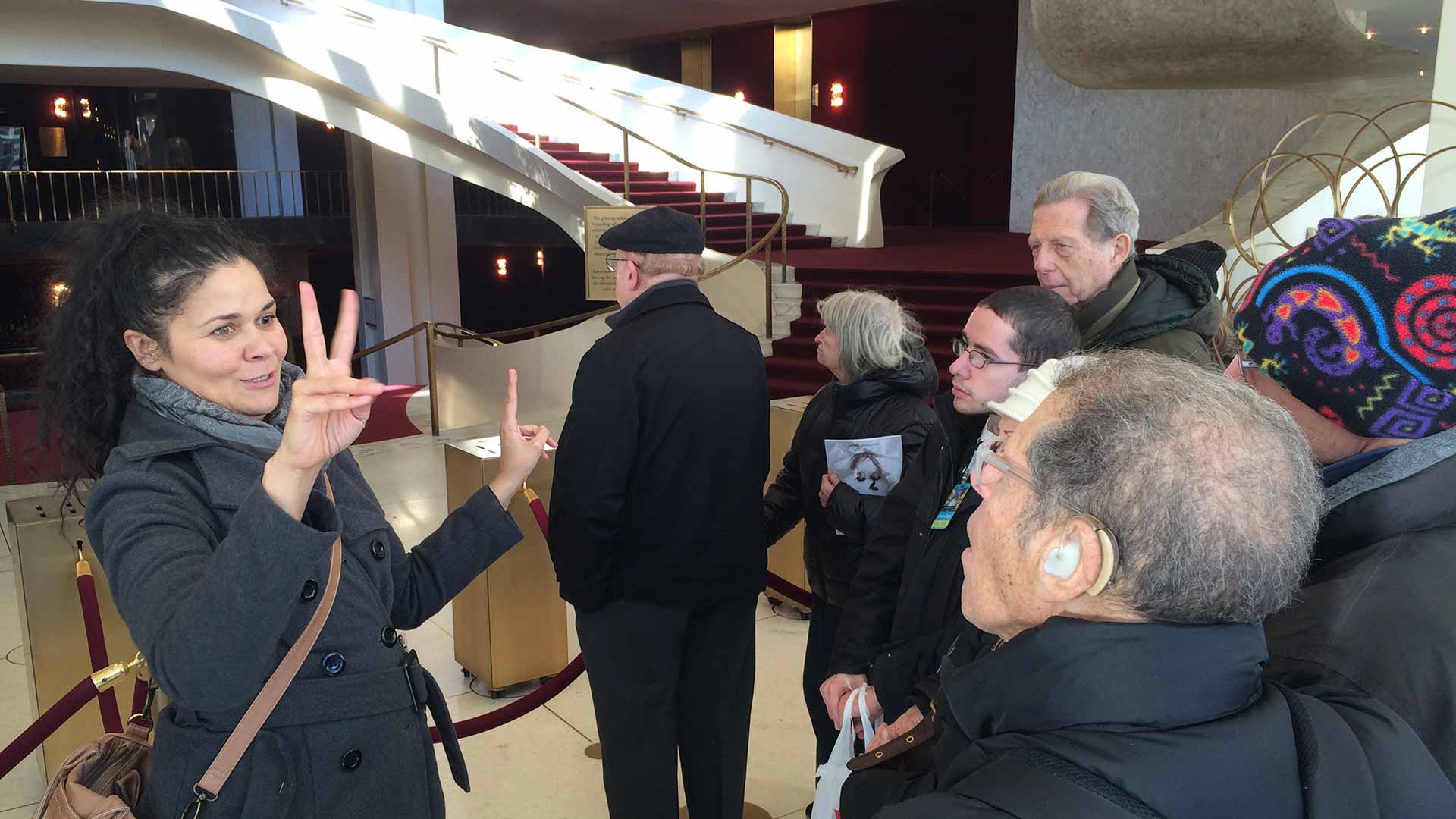 This event has passed
Alexandria Wailes signs in ASL to a tour group in the lobby of the Metropolitan Opera House.
For over 50 years, Lincoln Center has been an intimate and diverse cultural hub, home to the Metropolitan Opera and New York Philharmonic, among other world-renowned arts institutions. Committed to presenting the best of the performing arts to the widest possible audience, Lincoln Center is proud to offer this American Sign Language (ASL) led tour.
Led in ASL by Alexandria Wailes, this intimate walking tour will explore Lincoln Center's history and resident organizations (including the New York Philharmonic, Metropolitan Opera, New York City Ballet, and more) through viewing its iconic theaters.
The tour will last two hours and will not be voice interpreted. Suggested age for participants is 13 and up.
This tour is free, but registration is required. To register, please fill out this registration form, e-mail [email protected], or call 212.875.5375.
Click here for more information about public tours not led in ASL.
Venue and Accessibility
61 West 62 Street
For questions about accessibility or to request an accommodation, please contact [email protected] or 212.875.5375.
For ticketing information and general questions, please call 212.721.6500.
Lincoln Center American Sign Language (ASL) Led Tour