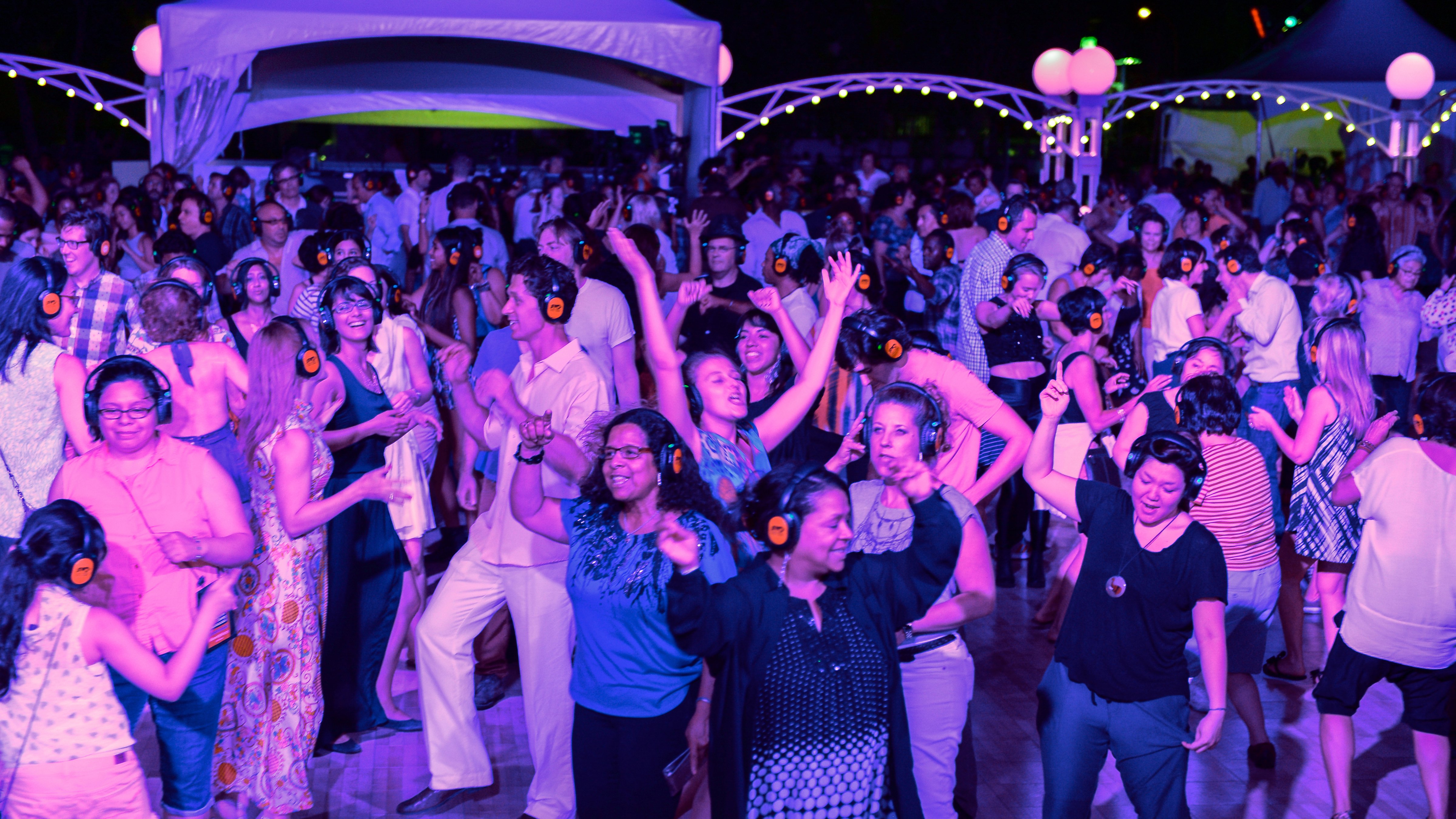 This event has passed
Last year, thousands of people joined us for our first outdoor silent disco party in Long Island City. This year, we're bringing the party to all five boroughs and it's all free. Join us in Coney Island for a perfect summer afternoon for the whole family. Warm up with a dance lesson and then try out your new moves as our DJs deliver great tracks spanning disco, top 40, golden oldies, and classic R&B straight to your headphones.
Headphones are free, but you'll need a credit card or ID to borrow them. Bags are not allowed on the dance floor, so leave them at home.
1:00 Doors Open
1:30 Dance Lesson
2:30-5:00 Silent Dance Party
Style: Disco, beach music
Dance Instructor: Helen Pontani of the World Famous Pontani Sisters teaches beach blanket dance party moves
DJ: Bill Coleman, Connie T. Empress
The Beach at Coney Island
The Boardwalk between West 10th Street and West 12th Street
Closest subways: F, Q at W. 8th St - NY Aquarium; F, Q, D, N at Coney Island - Stillwell Avenue
Silent Disco Powered by Quiet Events
Lincoln Center Local: Silent Disco: Brooklyn