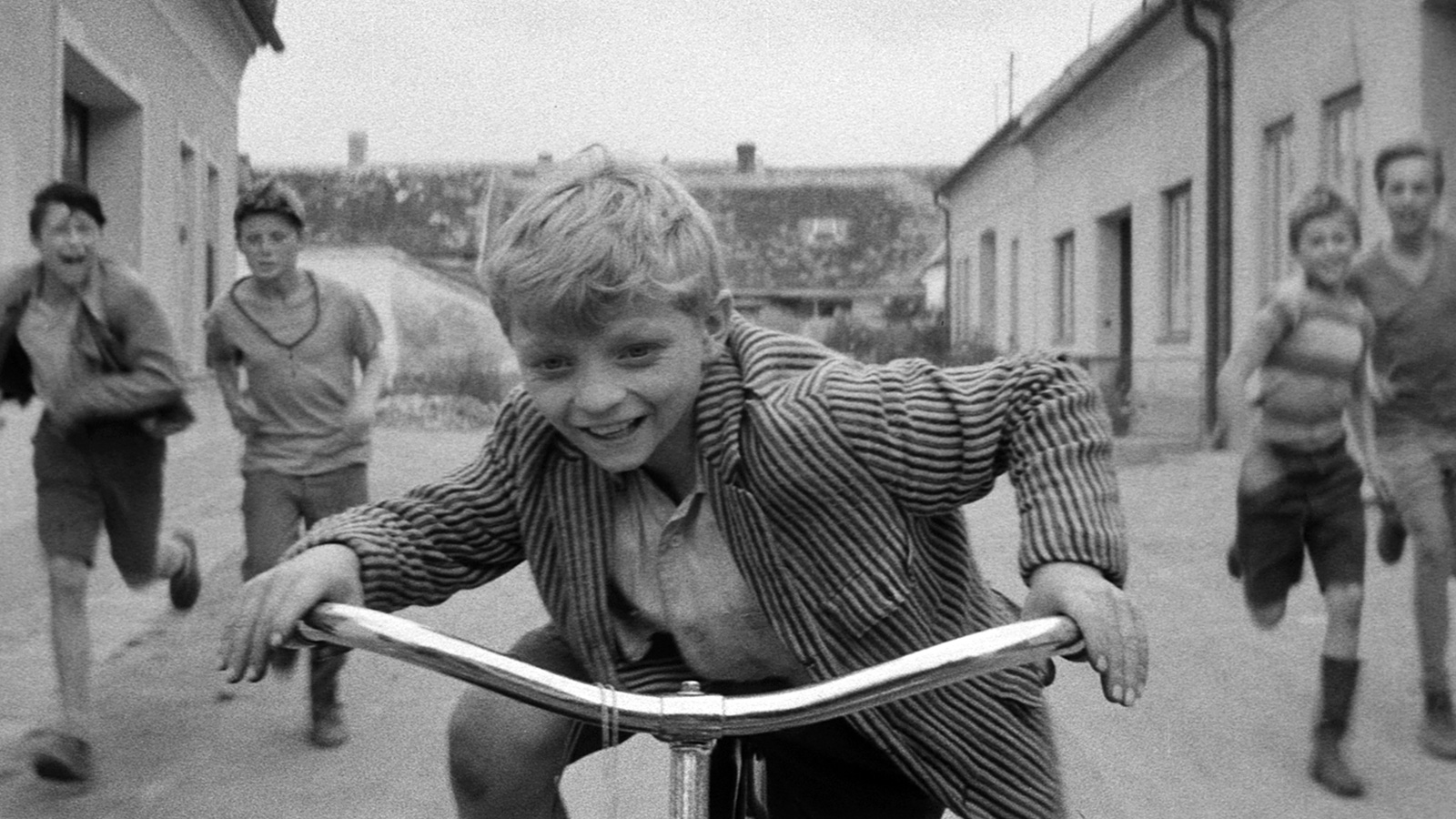 This event has passed
  Introduction by Irena Kovarova on May 28
The injustices of war and the moral failings of humanity are seen through the eyes of a child in this visually splendorous CinemaScope rhapsody. A whirl of memories, fantasies, and impressions, Long Live the Republic takes place in the active imagination of 12-year-old Oldrich (Zdenek Lstiburek)—the smallest boy in his Moravian village who must rely on wits to outsmart the bullies who relentlessly tease him—as he witnesses the end of the German occupation and the beginning of the Soviet liberation. Featuring costumes by Krumbachová, this breathless psychological epic is a by turns lyrical, caustic, and anti-heroic vision of life during wartime.
Venue and Accessibility
144 West 65th Street
For questions about accessibility or to request an accommodation, please contact [email protected] or 212.875.5375.
For ticketing information and general questions, please call 212.721.6500.