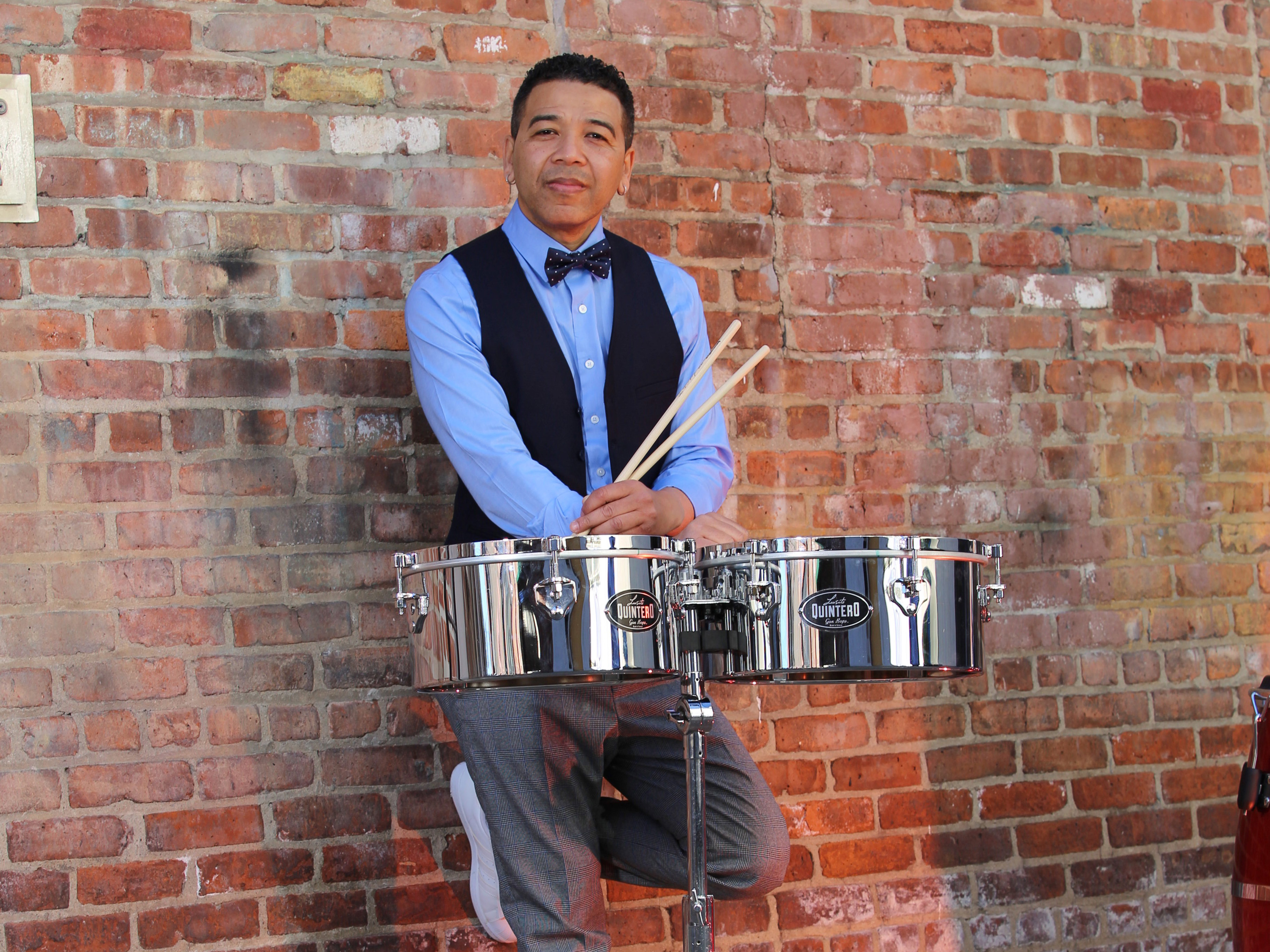 This event has passed
There are no physical tickets for Dizzy's Club events, reservations are recommended. Doors open at 6:00pm for the 7:30pm set and 9:00pm for the 9:30pm set. The venue offers a full dinning experience inclusive of craft cocktails. The music cover charge will be added to the final food and beverage bill at the end of the evening.
"[Luisito Quintero] has never been afraid to push the boundaries of his music, melding popular idioms with Afro-Venezuelan and Afro-Cuban ones, incorporating it all into a variety of percussion instruments: timbales, congas, bongos, drum set, the West African djembe and dundun, and a wide variety of other percussion instruments." – LatinJazzNet
Venezuelan percussion superstar Luisito Quintero grew up playing with his country's top bands and contemporaries, and he has since worked with a cross-continental "who's who" of artists such as the Rolling Stones, Vanessa Williams, Paul Simon, Jack DeJohnette, Santana, George Benson, Tommy LePuma, Celia Cruz, Tito Puente, Eddie Palmieri, Gloria Estefan, Marc Anthony, Ravi Coltrane, Diane Krall, Toshiko Akiyoshi, and the Spanish Harlem Orchestra. Tonight he leads his versatile 3rd Element group, nominated for a Best Latin Jazz Album Grammy Award, for a night of rhythm and melody at Dizzy's Club. Don't miss one of the world's top percussionists performing live at Dizzy's!
Luisito Quintero's 3rd Element