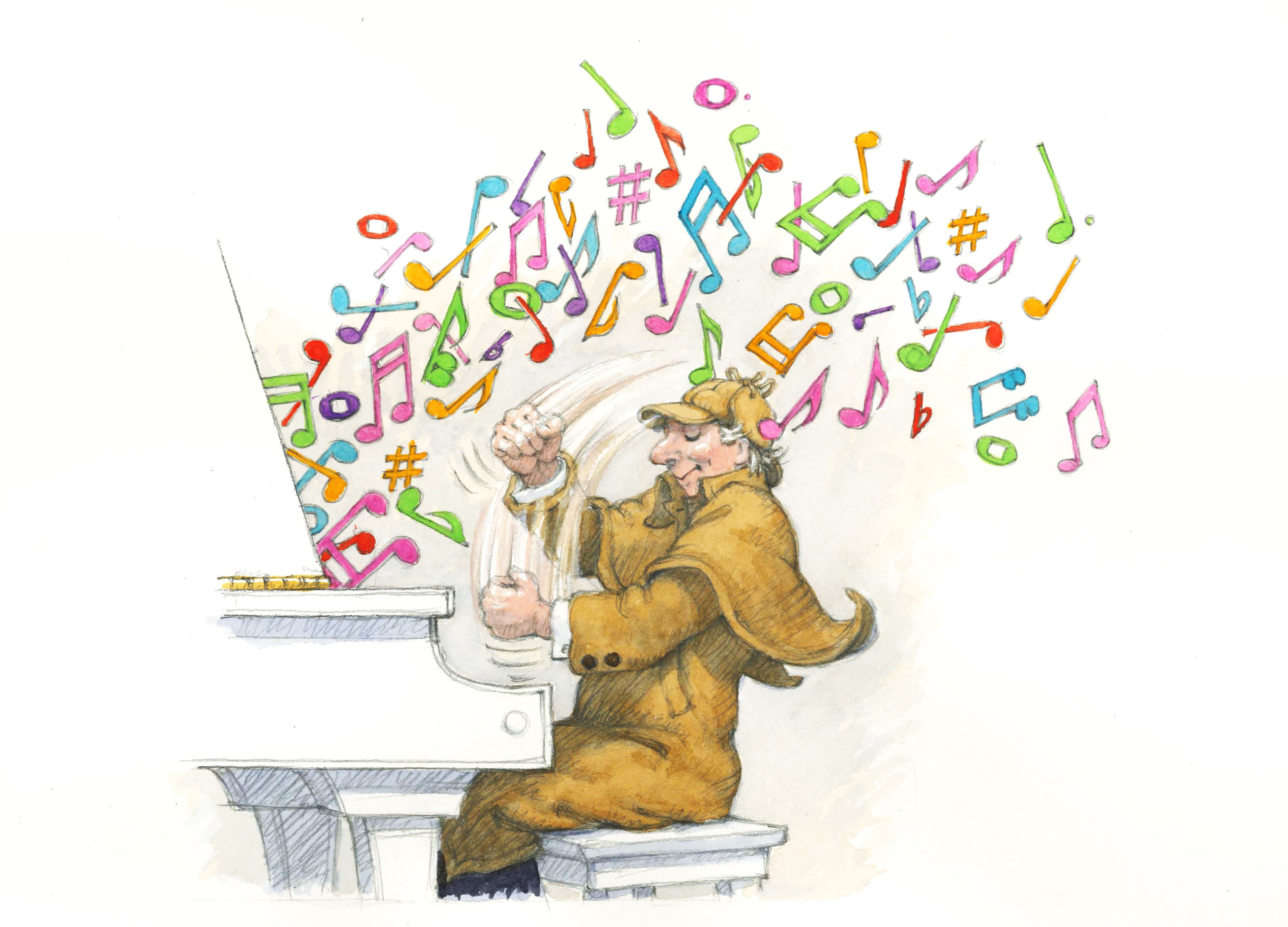 Recommended for kids ages 6 & up and their families.
The wacky Inspector Pulse (the world's greatest and only private ear) discovers clusters by leaning on the piano keyboard with his arm! He wants to tell the musical world of his invention but discovers that he himself has much to learn about clusters, chords, confusion, and clarity! Click here for more info
With music by Bartók, Rudhyar, and Ornstein.
Musical Instrument Petting Zoo in the lobby from 1:00-1:45 PM, free for ticket holders.
Meet the Music! Inspector Pulse and the Cluster Conundrum
Bruce Adolphe

, Resident Lecturer and Director of Family Programs