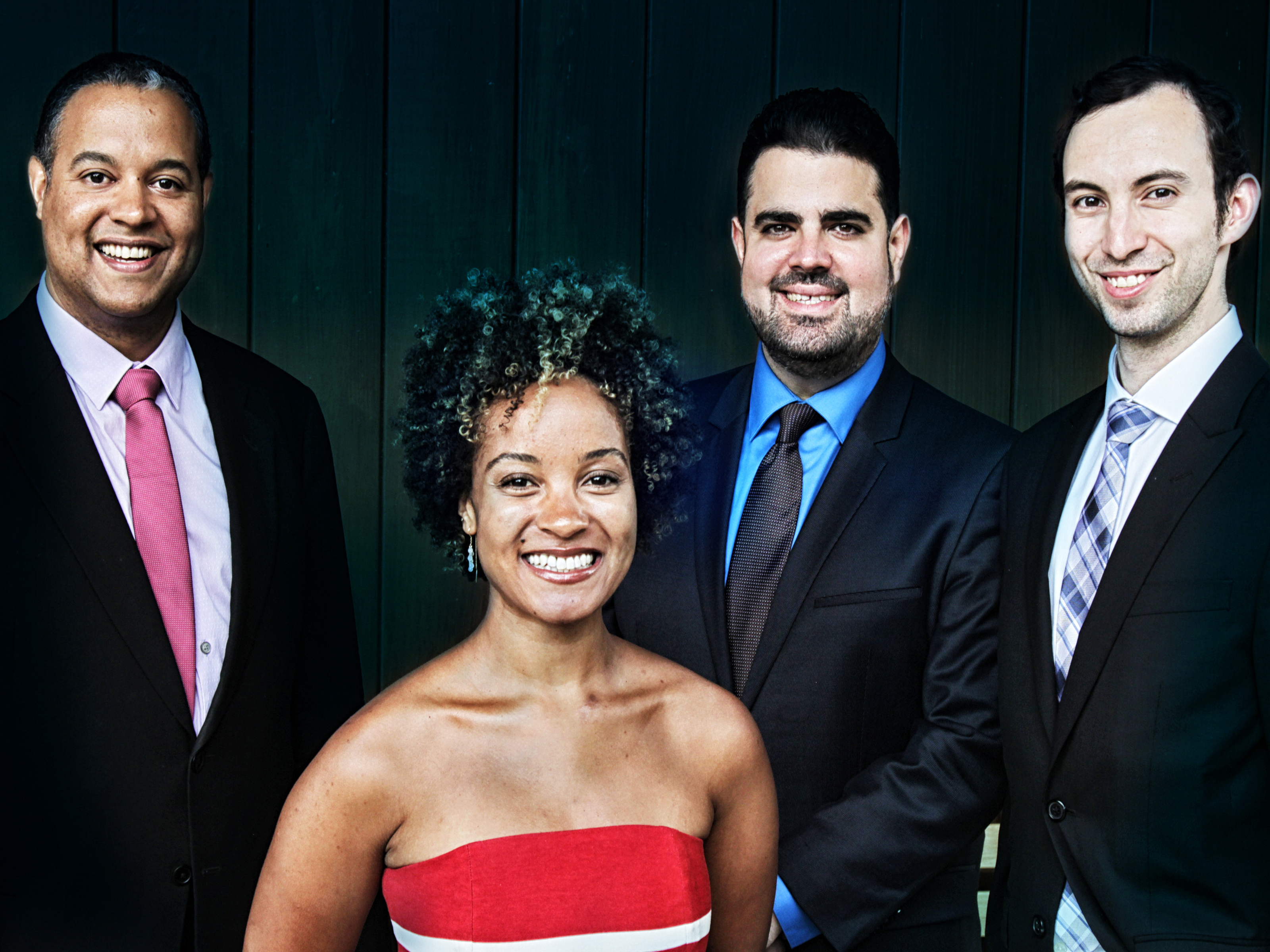 This event has passed
There are no physical tickets for Dizzy's Club events, reservations are recommended. Doors open at 6:00pm for the 7:30pm set and 9:00pm for the 9:30pm set. The venue offers a full dinning experience inclusive of craft cocktails. The music cover charge will be added to the final food and beverage bill at the end of the evening.
The Grammy Award–winning Harlem Quartet is a hip string group known for its brilliance in both jazz and classical contexts. Tonight they will perform with a singular jazz artist, bassist John Patitucci, who plays with the likes of Wayne Shorter, Chick Corea, Herbie Hancock, and Roy Haynes in addition to recording and performing as a leader for the past several decades. Their joint repertoire includes a number of Patitucci originals as well as new arrangements of pieces by Chick Corea, John Coltrane, Josef Suk, and Bud Powell. Don't miss this special Monday night event at Dizzy's Club!
Monday Nights with WBGO: Harlem Quartet with John Patitucci