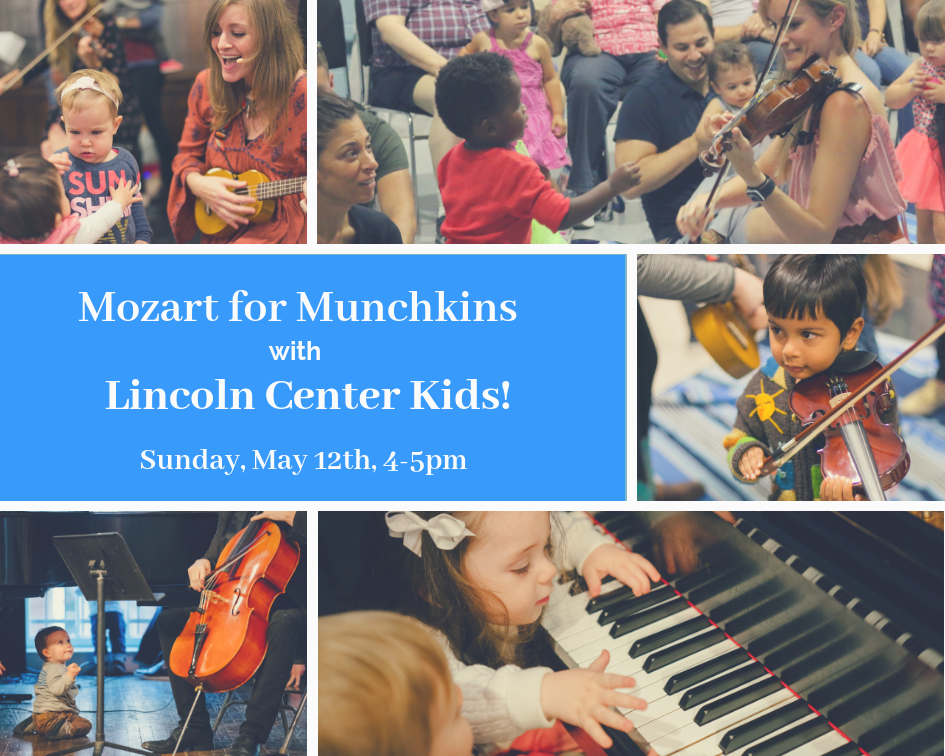 This event has passed
Roses are red, violets are blue, on Mother's Day, we want to share our music with you!
What do Bach, bubbles, bumblebees, and bouncing balls have in common? They can all be found at Mozart for Munchkins' Musical Wilderness, a concert inspired by animals and nature performed by two moms! Co-founders Sara Leila Sherman (piano) and Hilary Castle (violin) are thrilled to present a program inspired by our magnificent natural world. From a swan in Saint-Saëns to sunshine in Bach and a barn dance in Barber, each piece has an animal or nature reference. Beyond the classical masterpieces, there will be some sing-along favorites as well.
Mozart for Munchkins creates an interactive and engaging atmosphere in which families can experience and enjoy music together! Children of all ages are welcome to roll, crawl, squeal, and dance to their hearts' content, while parents, grandparents, and caregivers can sit back and unwind. While the setting is informal, the programming remains first-rate; from Bach to Bernstein, Beethoven to Barber, Mozart for Munchkins features outstanding works performed by exceptional musicians—an unforgettable experience for the whole family! Each interactive performance is followed by an "instrument petting zoo" where everyone is welcome to try the instruments and meet the performers.
Venue
165 West 65th Street, 7th Floor
Accessibility
Wheelchair-accessible seating

Assistive listening devices