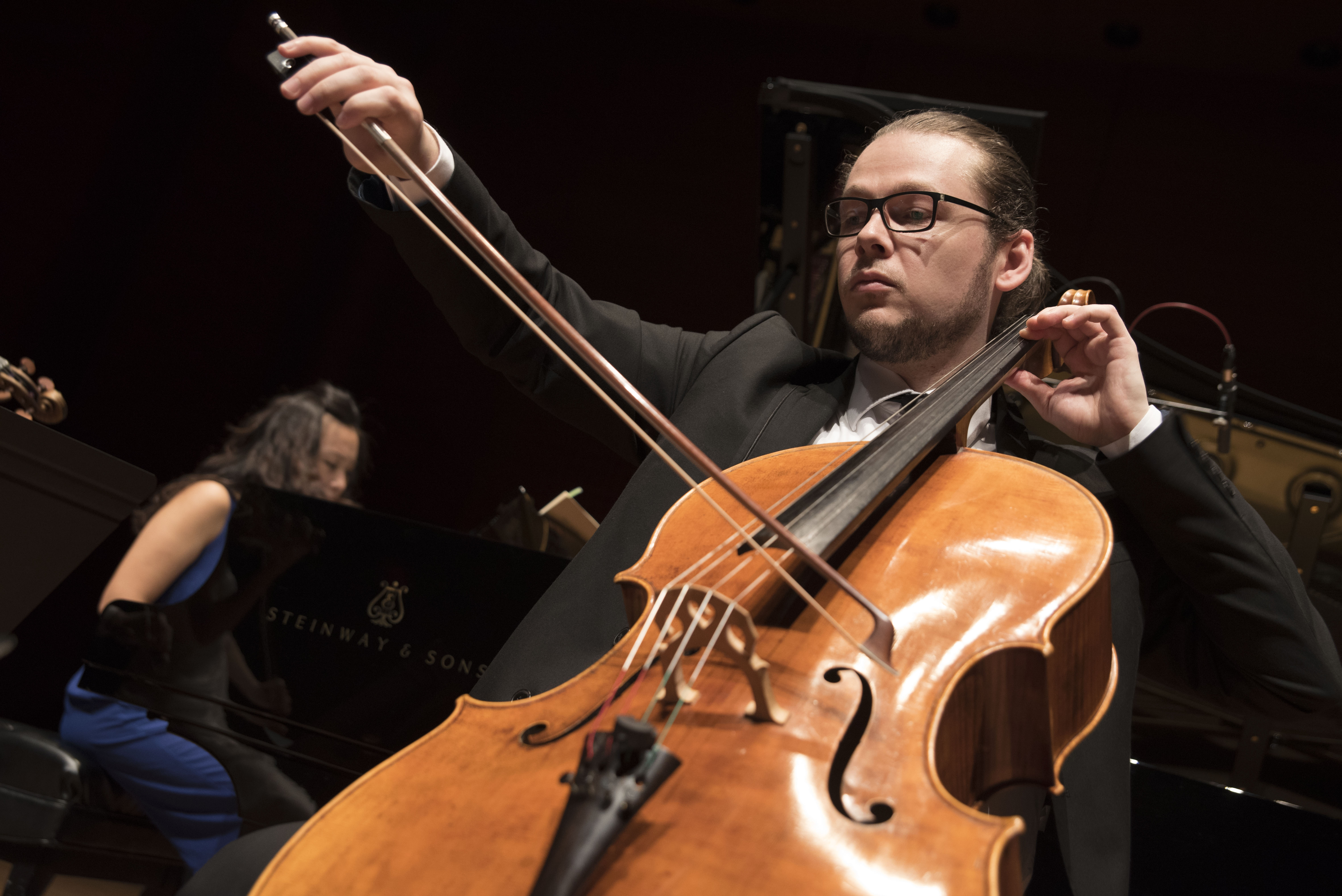 During this season of milestones, CMS looks to works in the past century that have set the stage for composers today. These prophetic voices have pioneered innovations that have changed the current musical landscape, fascinating listeners and sparking curiosity.
Born of the classical tradition and laced with the spirit of the land of opportunity, these bold voices pushed sonic boundaries. John Cage's Sonatas and Interludes, perhaps his finest works for prepared piano, were born of American pragmatism. His ability to see the infinite possibilities of the sounds around him defined a new generation of composer and expanded the auditory world we live in today. Click here for more info (Opens in a new window)
Ruth Crawford Seeger Diaphonic Suite No. 4 for Oboe and Cello (1930)
John Corigliano The Food of Love for Oboe and Cello (World Premiere) (2018)
John Cage Selected Sonatas and Interludes for Prepared Piano (1946-48)
Elliott Carter Sonata for Flute, Oboe, Cello, and Harpsichord (1952)
Venue and Accessibility
70 Lincoln Center Plaza
For questions about accessibility or to request an accommodation, please contact [email protected] or 212.875.5375.
For ticketing information and general questions, please call 212.721.6500.
New Milestones: American Trailblazers
Gilles Vonsattel

, Piano

Mihai Marica

, Cello

Tara Helen O'Connor

, Flute

James Austin Smith

, Oboe