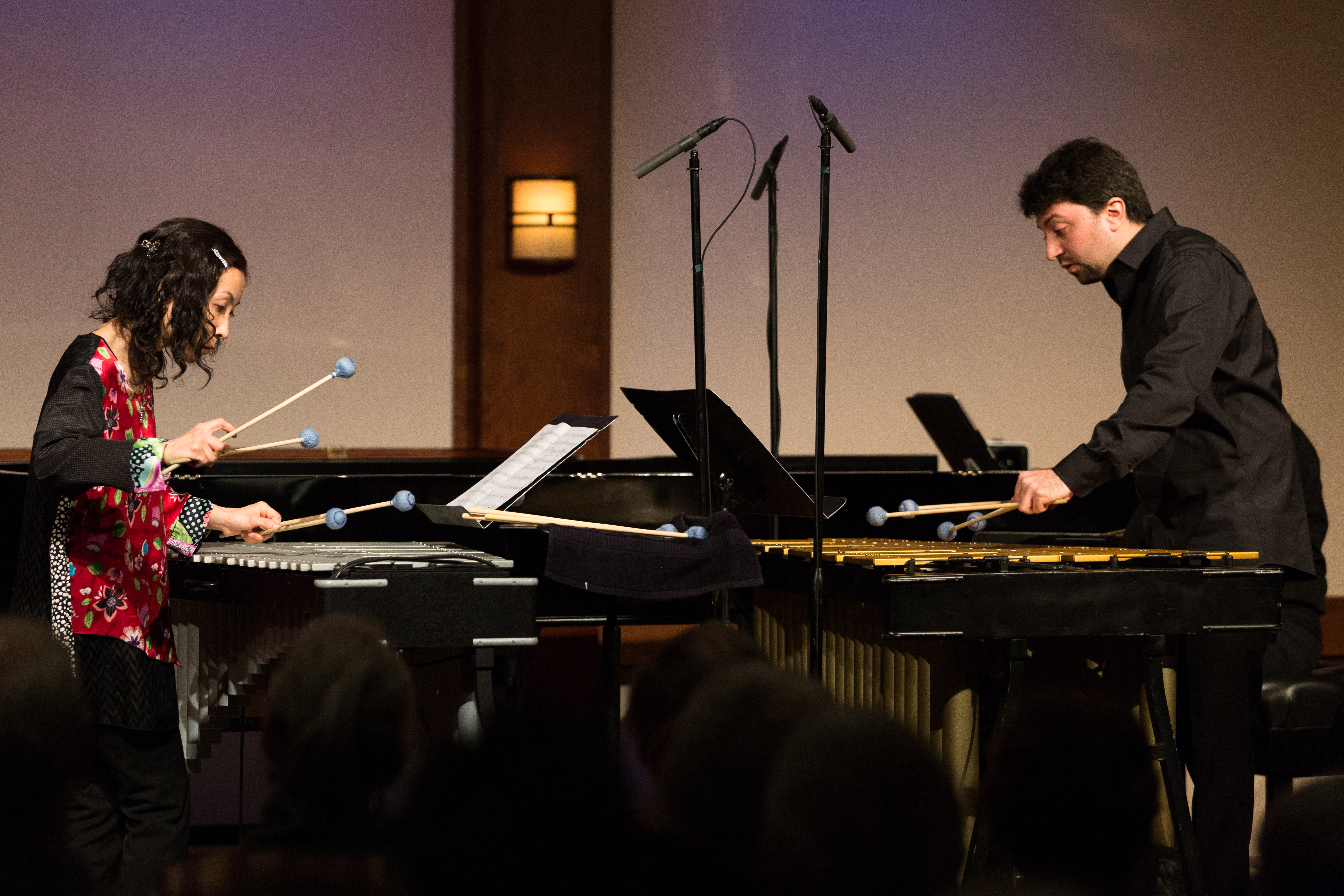 During this season of milestones, CMS looks to works in the past century that have set the stage for composers today. These prophetic voices have pioneered innovations that have changed the current musical landscape, fascinating listeners and sparking curiosity.
Coming out of the German elektronische Musik movement of the 1950s, Stockhausen's Kontakte brought chamber music to a new platform by creating a musical dialogue between electronic and instrumental sounds. Stockhausen's innovation paved the way for the continued exploration of electronic music. Click here for more info (Opens in a new window)
Karlheinz Stockhausen Kontakte for Piano, Percussion, and Electronic Sounds (1958-60)
Kaija Saariaho Trois rivières for Percussion Quartet and Electronics (1994)
Thomas Meadowcroft Cradles for Percussion Duo with Wurlitzer e-Piano (2013)
Venue and Accessibility
165 West 65th Street
For questions about accessibility or to request an accommodation, please contact [email protected] or 212.875.5375.
For ticketing information and general questions, please call 212.721.6500.
New Milestones: Electronic Chamber Music in a New Form
Michael Brown

, Piano

Christopher Froh

, Percussion

Ayano Kataoka

, Percussion

Eduardo Leandro

, Percussion

Ian David Rosenbaum

, Percussion

David Adamcyk

, Electronics