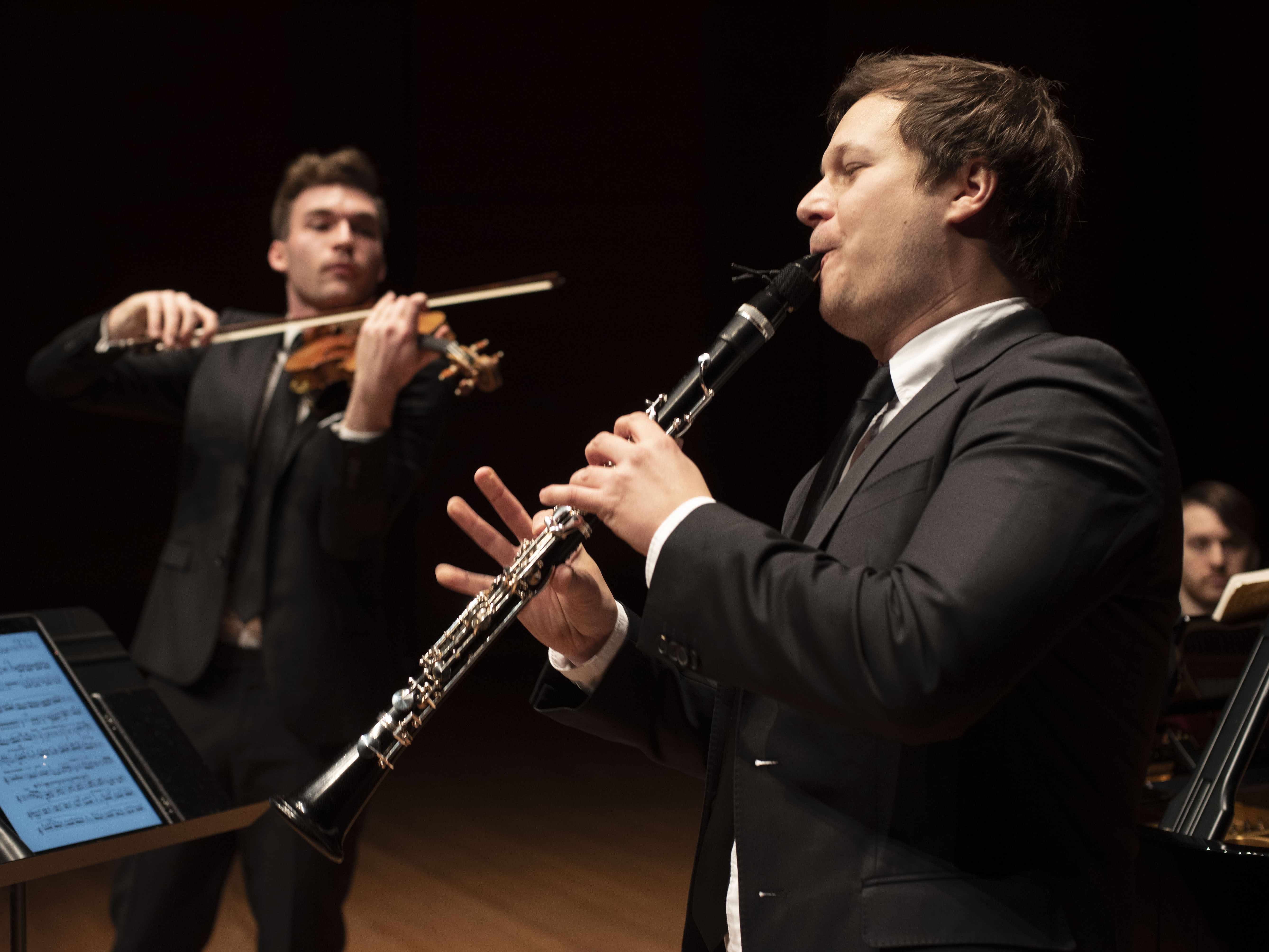 During this season of milestones, CMS looks to works in the past century that have set the stage for composers today. These prophetic voices have pioneered innovations that have changed the current musical landscape, fascinating listeners and sparking curiosity.
Nothing has fascinated, provoked, and unbridled music like explorations in tonalities and pitches. Composers' experiments range from shaking up the hierarchy of tones with serialism to challenging the boundaries of discrete pitches. While Schoenberg wasn't the very first to break free of tonality, he was a pioneer who unlocked boundless potential in the use of tones. His late String Trio maintains a strong sense of tradition, formally speaking, while using innovative intervallic relationships that generate raw energy. Click here for more info (Opens in a new window)
Arnold Schoenberg Trio for Strings, Op. 45 (1946)
Alexandra du Bois New Work (CMS Commission, World Premiere)
Tristan Murail Paludes for Flute, Clarinet, Violin, Viola, and Cello (2011)
Ben Johnston Quartet No. 4 for Strings, "Amazing Grace" (1973)
Venue and Accessibility
70 Lincoln Center Plaza
For questions about accessibility or to request an accommodation, please contact [email protected] or 212.875.5375.
For ticketing information and general questions, please call 212.721.6500.
New Milestones: Expanded Pitches
Kristin Lee

, Violin

Chad Hoopes

, Violin

Richard O'Neill

, Viola

Mihai Marica

, Cello

Adam Walker

, Flute

Sebastian Manz

, Clarinet