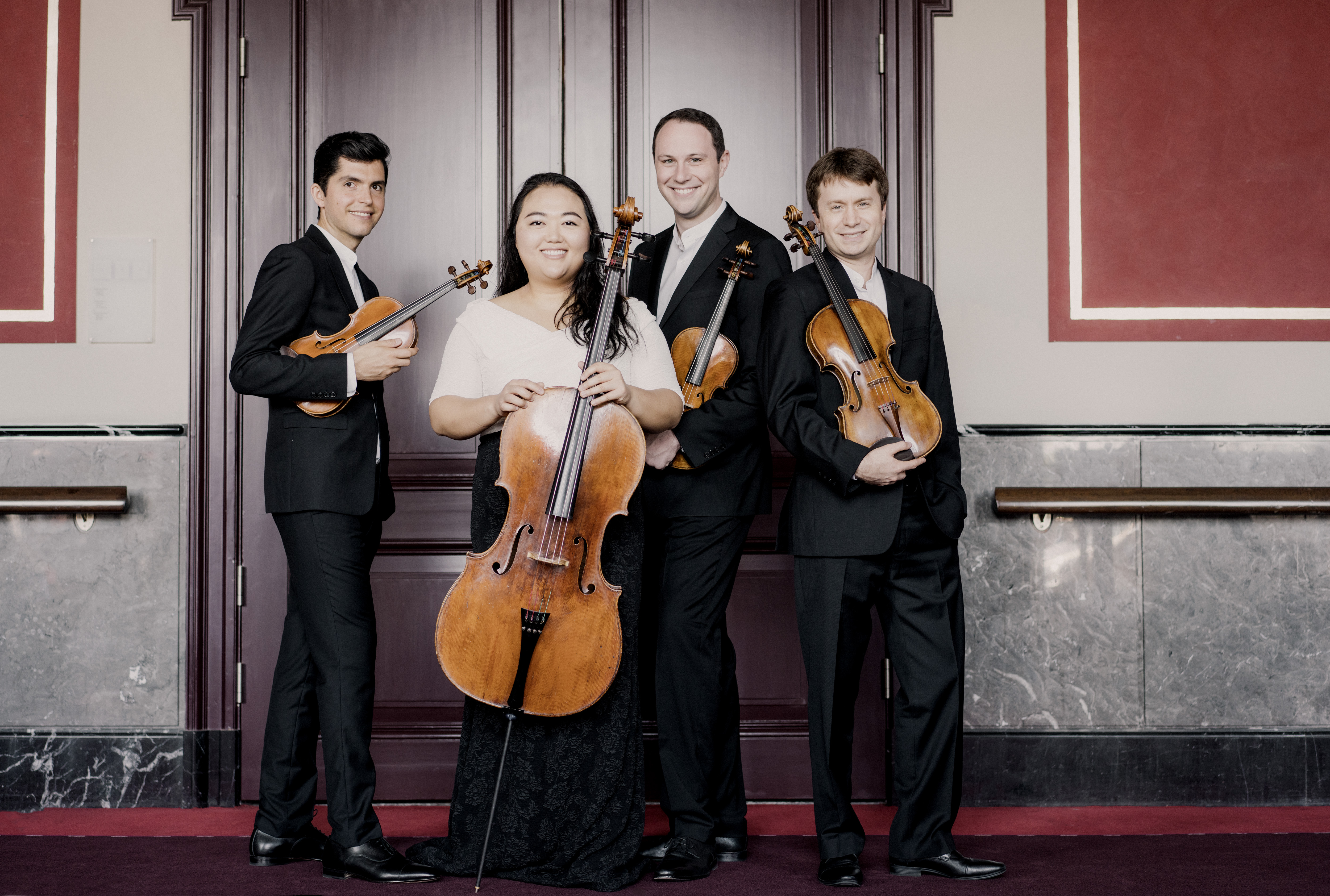 During this season of milestones, CMS looks to works in the past century that have set the stage for composers today. These prophetic voices have pioneered innovations that have changed the current musical landscape, fascinating listeners and sparking curiosity.
The string quartet has been a compass for composers dating back to the days of Haydn: it requires the skill and imagination of all other genres while possessing an extreme sensitivity to the demands of the art form. Tatar-Russian composer Sofia Gubaidulina's work explores what a quartet is, asking the listener what is "real" and "unreal" with live and pre-recorded sound. Click here for more info (Opens in a new window)
Anna Clyne New Work for String Quartet (2019) (CMS Co-Commission, NY Premiere)
Conlon Nancarrow Quartet No. 1 for Strings (1945)
Joan Tower White Water for String Quartet (2011)
Sofia Gubaidulina Quartet No. 4 for Strings with Tape (1993)
Venue and Accessibility
70 Lincoln Center Plaza
For questions about accessibility or to request an accommodation, please contact [email protected] or 212.875.5375.
For ticketing information and general questions, please call 212.721.6500.
New Milestones: String Quartet Evolution
Calidore String Quartet

, Ensemble