On sale now!
Porco Rosso
Unavailable Online
Show Full Description
The great Hayao Miyazaki brings his wondrous visual imagination to this rip-roaring blend of comic strip thrills, classic Hollywood-style romance, and boisterous comedy. In a storybook vision of 1930s Italy, the eponymous porcine aviator soars across the skies as he tangles with bumbling air pirates, takes on a spirited young woman as his sidekick, and vies with an upstart rival for ultimate daredevil bragging rights. Interweaving rollicking action with heartfelt pro-feminist, anti-fascist themes, Porco Rosso is a captivating, one-of-a-kind aerial adventure as only Studio Ghibli could dream up.
See Full Description >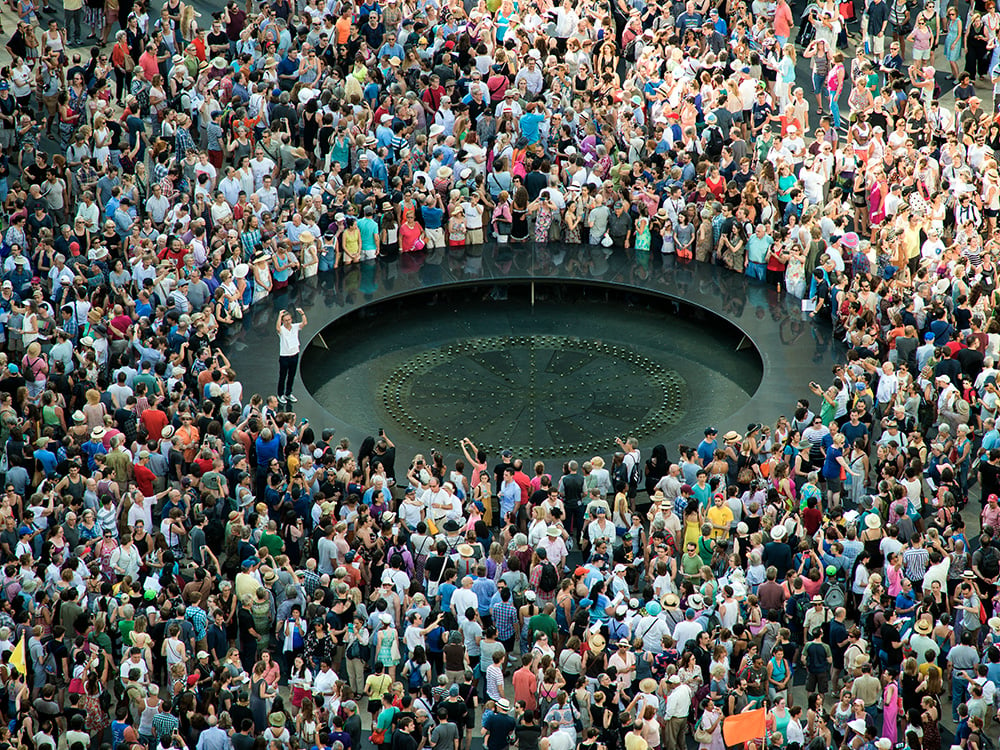 The Power of the Performing Arts: Leading a Center in a Decentralized Age
Henry Timms begins his tenure as the 11th president of Lincoln Center for the Performing Arts next month.
Read More
Einstein on Film: Gems from the Lincoln Center Archives
Sixty years of performing-arts history are to be found in the voluminous Lincoln Center Archives.
Read More