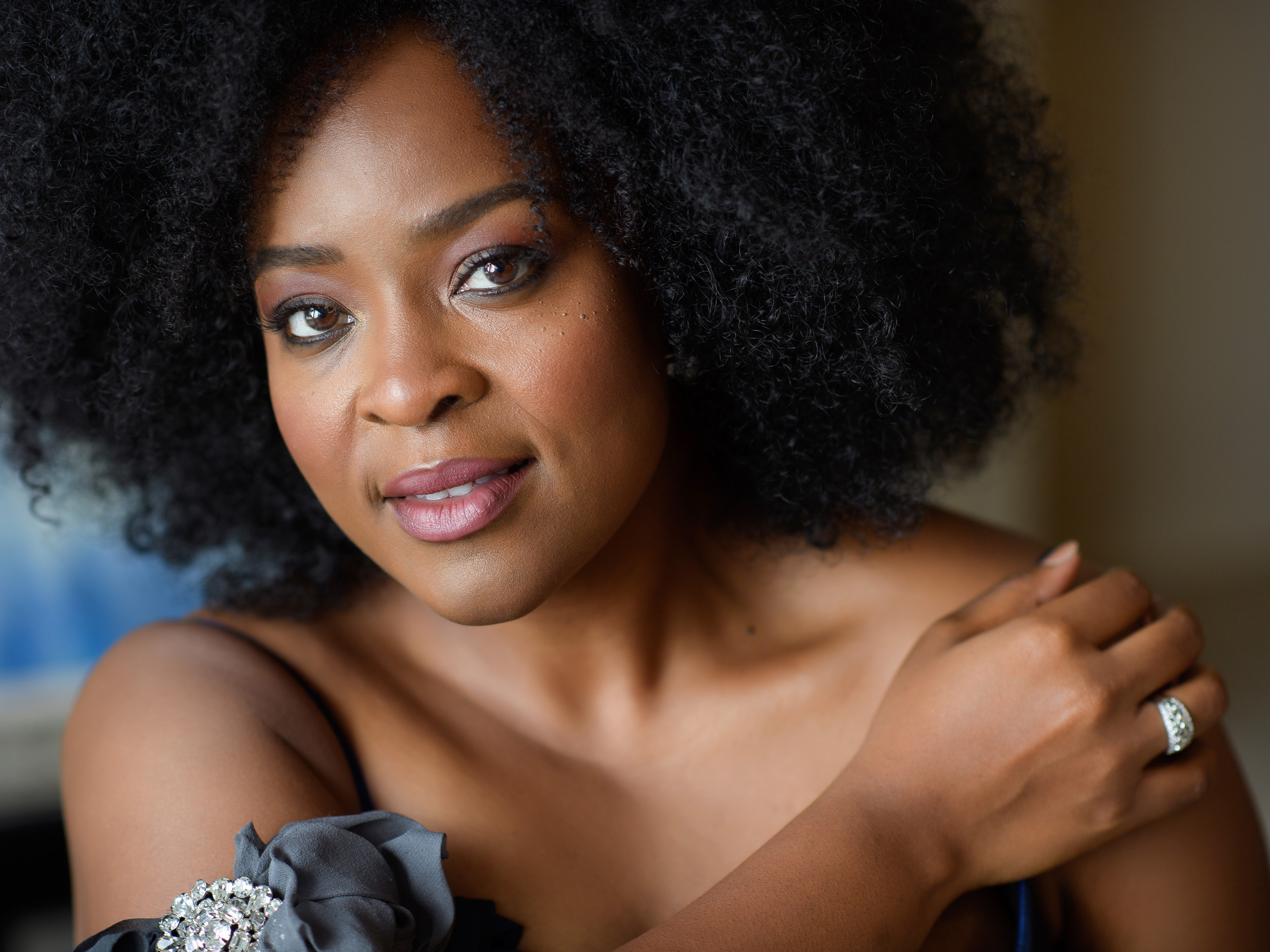 This event has passed
"'Where have you been and why am I just hearing about you?' was my thought when I first heard her sing… she's not only a voice, but a composer as well, [and] with something to say.'" — Terence Blanchard
Winner of the 2017 Sarah Vaughan International Jazz Vocal Competition, Quiana Lynell combines her classical training with her gospel upbringing, approaching jazz as a storyteller. When she performs, it's clear that the music comes from her soul, and that she believes every word she sings. Lynell is quickly becoming recognized as one of the top upcoming voices. Her 2019 debut record, which Concord Jazz describes as "a feast of soul, gospel, R&B, groove, and jazz," features songs by composers such as Nina Simone, Duke Ellington, Donny Hathaway, the Gershwins, Barry Mann, and Cynthia Weill, and Alina Engibaryan, offering a hint at the types of tunes audiences can expect. Make sure to catch Quiana Lynell at Dizzy's Club during these early stages of her rapidly ascending career in music.
Venue and Accessibility
10 Columbus Cir
For questions about accessibility or to request an accommodation, please contact [email protected] or 212.875.5375.
For ticketing information and general questions, please call 212.721.6500.