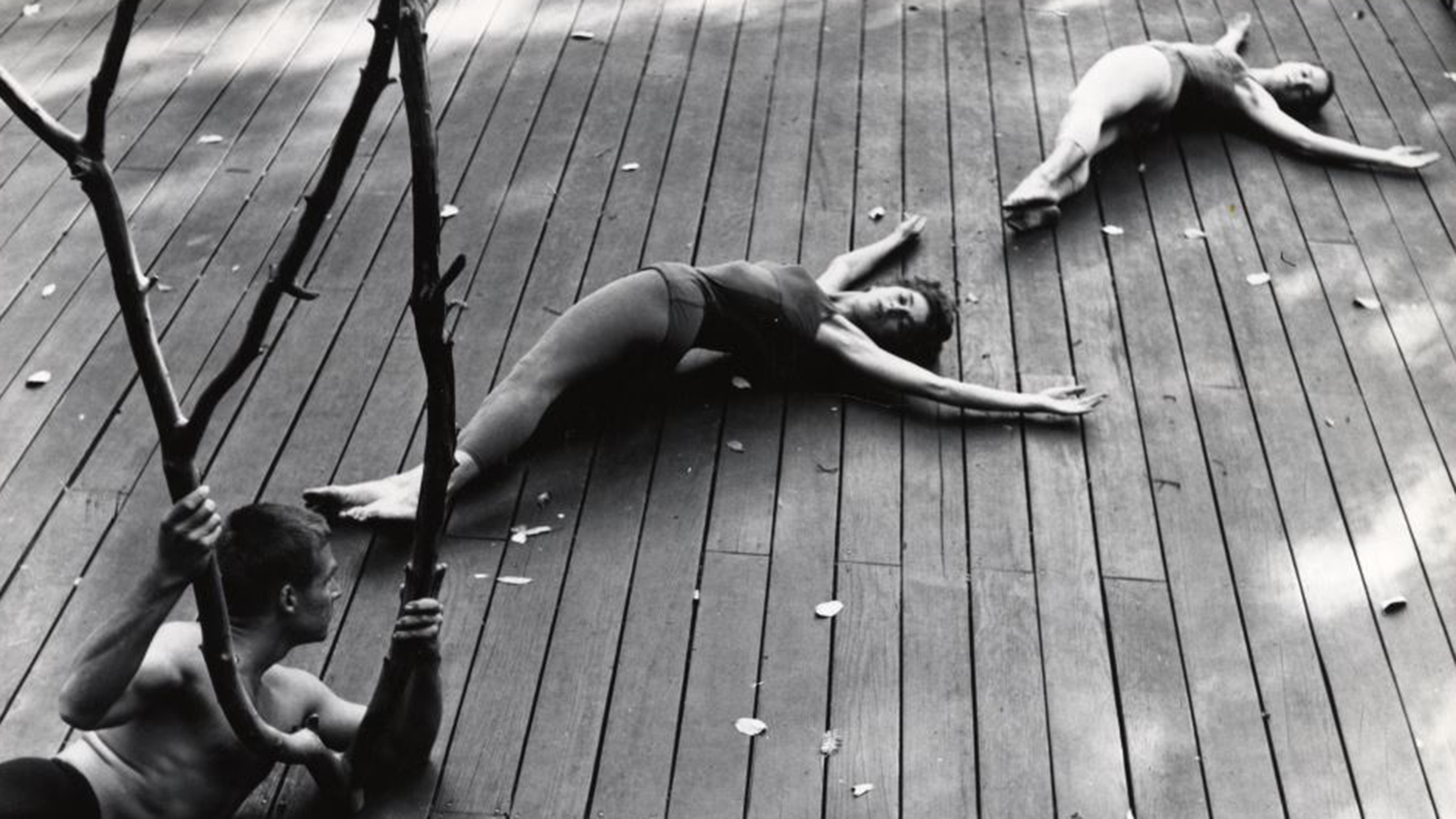 This event has passed
In August 1960, the choreographer Anna Halprin, the inventor of task-based improvisation, taught an experimental workshop on the slopes of Mt. Tamalpais, north of San Francisco, attended by Simone Forti and Yvonne Rainer. Within two years, Forti's conceptually forceful dance constructions premiered in Yoko Ono's loft in New York and Rainer co-founded the groundbreaking Judson Dance Theater. Radical Bodies examines the artistic relationships between Halprin, Forti, and Rainer, shedding light on each artist's contribution to history. Dance was a conceptual engine of the art world in the 1960s. Halprin, Forti, and Rainer, all Californians with Jewish roots, opened the way to a radicalized, communitarian vision for performance that continues to influence choreographers and visual artists around the world to the present day.
Curated by Ninotchka D. Bennahum (Professor of Theater and Dance, UCSB), Wendy Perron (Former Editor in Chief, Dance Magazine; Adjunct Professor, NYU Tisch School of the Arts) and Bruce Robertson (Professor of Art History and Director of the AD&A Museum, UCSB), Radical Bodies: Anna Halprin, Simone Forti, Yvonne Rainer in California and New York, 1955 – 1972 consists of photographs, rare films, and original choreographic scores and drawings by Halprin, Forti, and Rainer, as well as work inspired by them by such artists as Imogen Cunningham, Robert Rauschenberg, and George Brecht. It is accompanied by a fully illustrated catalogue, co-published by University of California Press, with essays by Bennahum, Perron, and Robertson, as well as essays by John Rockwell (former dance critic of The New York Times), and Halprin collaborator Morton Subotnick. Also in the catalogue are never-before-published letters by Forti to Halprin in the early '60s.
Radical Bodies is organized by The New York Public Library for the Performing Arts and the Art, Design & Architecture Museum, UC Santa Barbara with generous support provided by the May and Samuel Rudin Family Foundation, Inc., the Ceil and Michael Pulitzer Foundation, the Metabolic Studio, and Jody and John Arnhold, Victoria Hendler, and Eva and Yoel Haller.
The New York Public Library for the Performing Arts gratefully acknowledges the leadership support of Dorothy and Lewis. B. Cullman. Additional support for exhibitions has been provided by Judy R. and Alfred A. Rosenberg and the Miriam and Harold Steinberg Foundation.
Photo: Ann Halprin, The Branch, the Halprins' dance deck, Kentfield, California, c. 1957: A. A. Leath, Ann Halprin, and Simone Forti. Photograph by Warner Jepson. The Estate of Warner Jepson © by Warner Jepson - 2017. Museum Of Performance + Design, San Francisco.
Venue
The New York Public Library for the Performing Arts