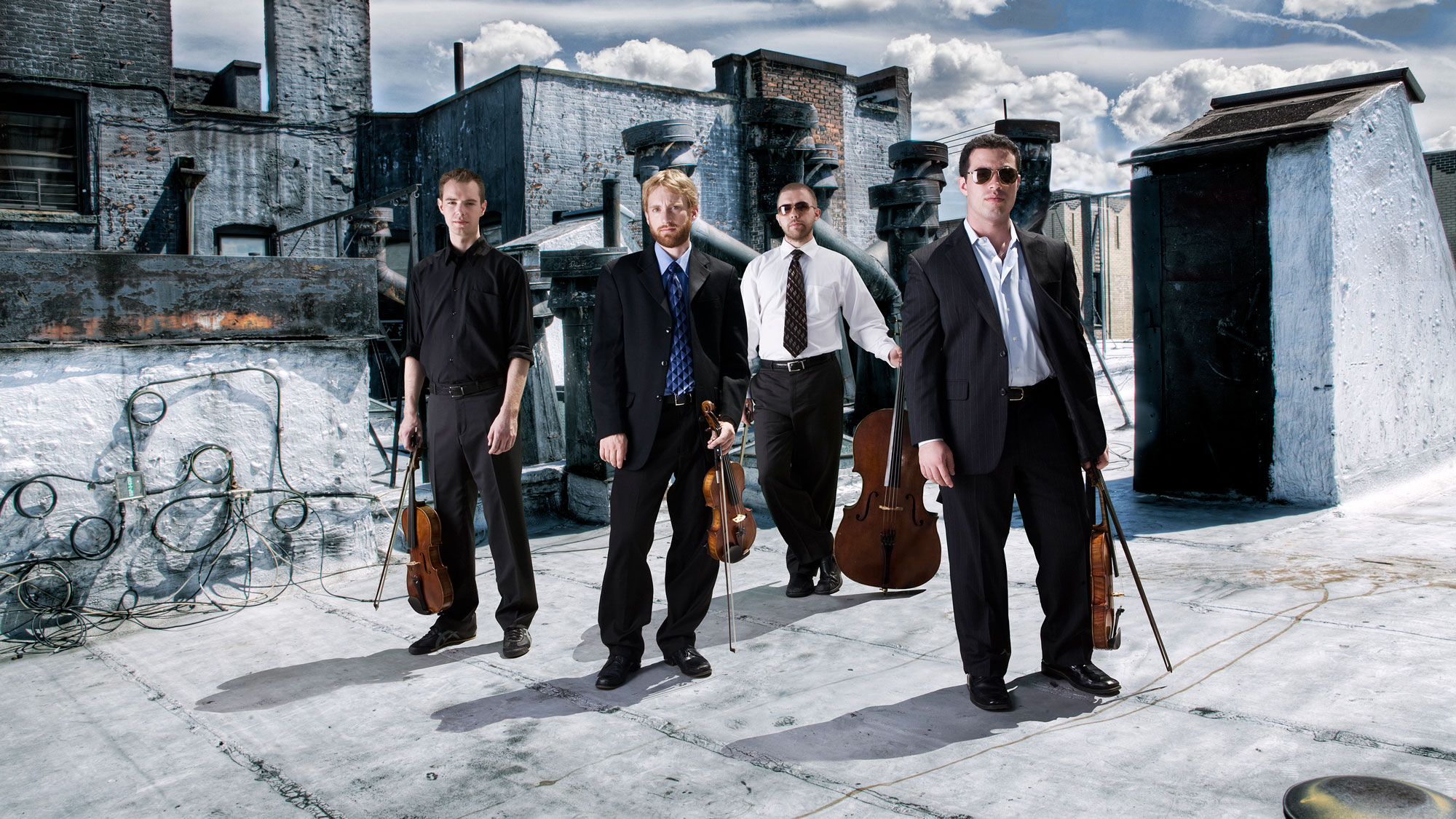 This event has passed
The "intense and audacious" JACK Quartet (Financial Times) and "new-music dream team" Ensemble Signal (Time Out New York) conducted by Brad Lubman come together for this singular evening of music. Composed over thirty years, these three works offer an intriguing snapshot of different phases in Reich's career.
The first, the beautiful and chilling Different Trains, was premiered by Kronos Quartet in 1988. Written for string quartet and taped recordings of speech and sound, it juxtaposes the story of the composer as a child in the 1930s crossing the U.S. by train with the contemporaneous story of European Jews being transported by train during the Holocaust.
In 1998's Triple Quartet, Reich continued to develop the textural possibilities of combining live performance and taped recordings. The final quartet, as its title WTC 9/11 suggests, deals with the devastation experienced by many New Yorkers—including Reich himself—after the collapse of the World Trade Center in 2001. Pre-recorded sound, voices, and live musical lines are layered once again to haunting effect.
Steve Reich: Different Trains; Triple Quartet; WTC 9/11
The Lincoln Center Festival 2016 presentation of Reich/Reverberations is made possible in part by generous support from The Gladys Krieble Delmas Foundation.
Reich/Reverberations: Different Trains, Triple Quartet, WTC 9/11