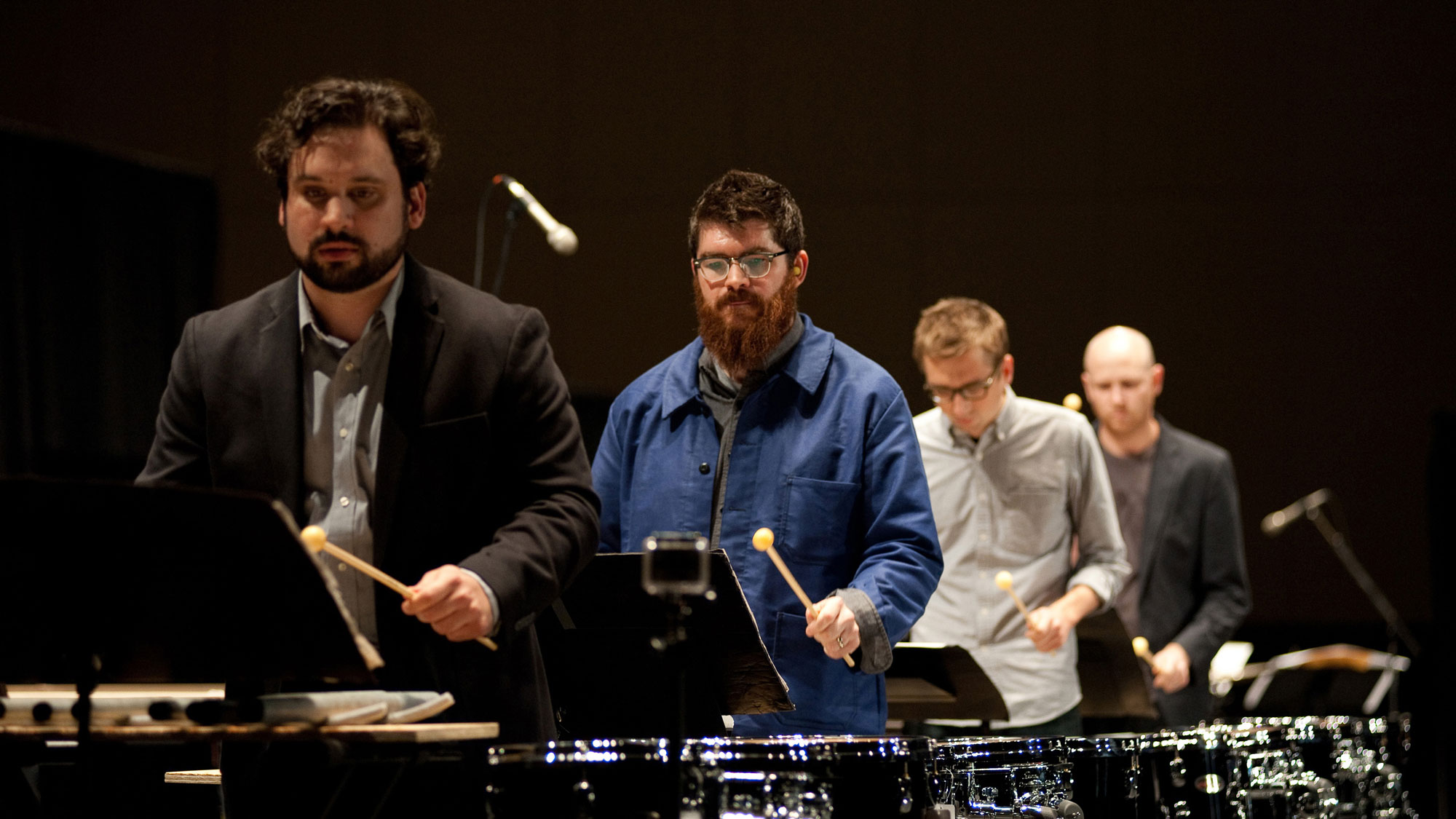 This event has passed
The acclaimed quartet Sō Percussion brings their "impressive vitality" (Washington Post) to Reich's 1971 breakthrough work.
Considered one of the first minimalist masterpieces, Drumming marks a major shift in Reich's early work, integrating the live performance processes he'd been developing with looped tapes. With kaleidoscopic textures that bloom from a single repeated rhythm, this major, four-part percussion work continues to intrigue and impress audiences 45 years after its premiere.
Performed on bongos, marimbas, glockenspiels, a piccolo, and with female voices, Drumming's crisscrossing patterns induce gradual shifts in timbre, mood, and spatial perception. The result is a work that, like many of Reich's later pieces—including the iconic Music for 18 Musicians—is at once meticulous in its parts and wholly immersive. Sō Percussion, who released a critically acclaimed recording of Drumming in 2004, is a thrilling champion of Reich's works and an expert guide to this essential musical experience.
Sō Percussion Eric Cha-Beach, Josh Quillen, Adam Sliwinski, Jason Treuting
With Yumi Tamashiro, David Degge, Evan Chapman, Victor Caccesse, Amy Garapic
Singers Beth Meyers and Daisy Press
Piccolo Jessica Schmitz
Steve Reich: Drumming
The Lincoln Center Festival 2016 presentation of Reich/Reverberations is made possible in part by generous support from The Gladys Krieble Delmas Foundation.
Reich/Reverberations: Drumming