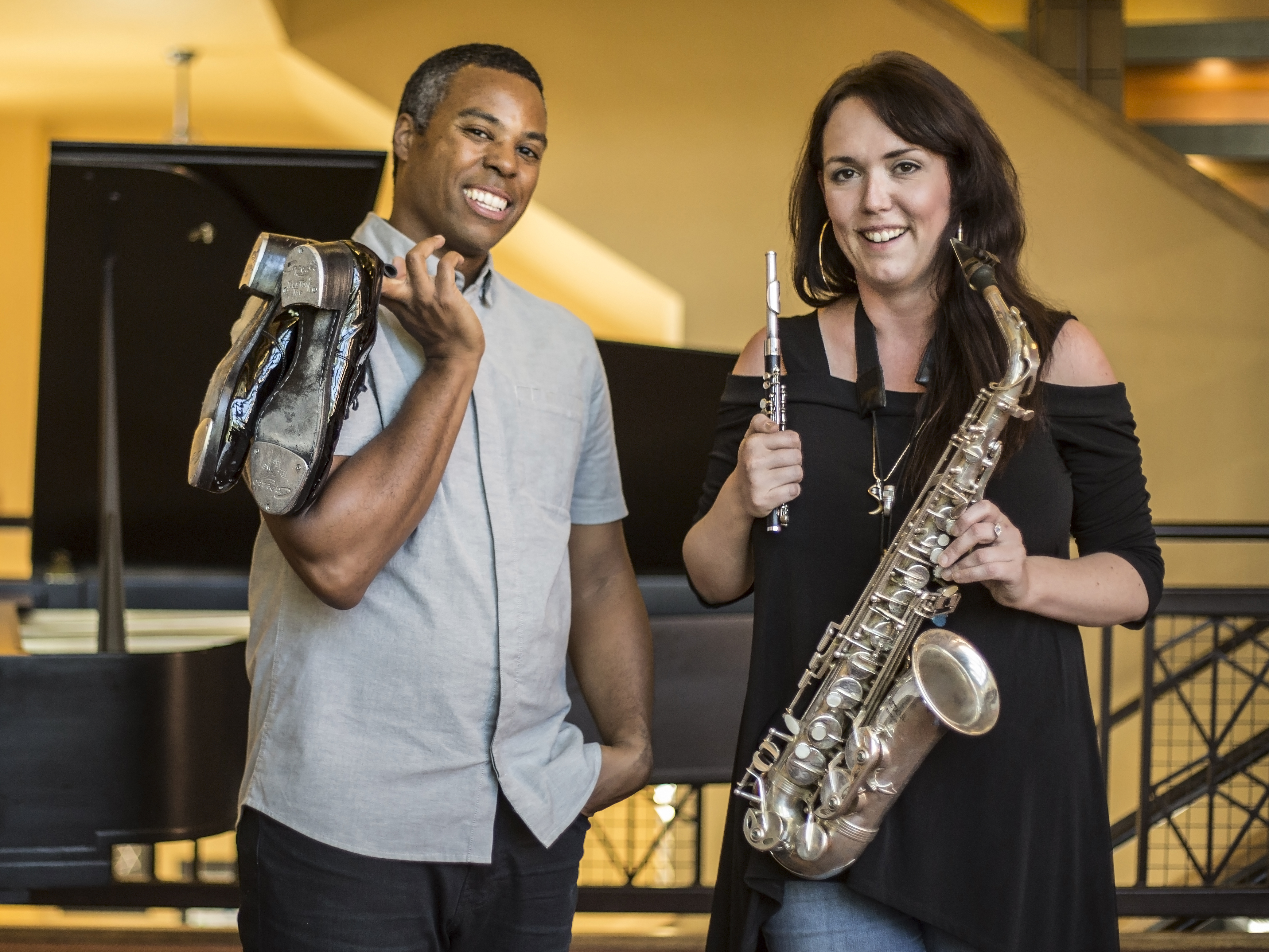 This event has passed
The first set is a buyout. The second set will begin at 10:00 pm.
Sax & Taps brings two top artists together for an unexpected musical journey full of rhythm, soul, humor, and improvisation. The show spotlights a thrilling musical connection between DeWitt Fleming, Jr. and Erica von Kleist as they perform a repertoire spanning from the Jazz Age to today's most popular songs. Tap dancer, actor, singer, and drummer DeWitt Fleming, Jr. is a top talent in jazz, Broadway, and on screen, having worked with jazz luminaries like Wynton Marsalis, Bobby McFerrin, and Wycliffe Gordon, appearing in Boardwalk Empire, Smash, and How to be Single, and performing frequently off-Broadway and in the current Riverdance tour. Saxophonist, flutist, and piccoloist Erica von Kleist is one of the most versatile multi-instrumentalists around, and she has toured and recorded with the Jazz at Lincoln Center Orchestra, the Afro-Latin Jazz Orchestra, Chris Potter, and Rufus Reid. Backed by a rhythm section, these two musical veterans offer audiences something brand new and hugely entertaining with Sax & Taps. The duo's forthcoming debut record is eagerly anticipated by those in-the-know, but you can catch them at Dizzy's Club now.
Sax & Taps with DeWitt Fleming, Jr. & Erica von Kleist