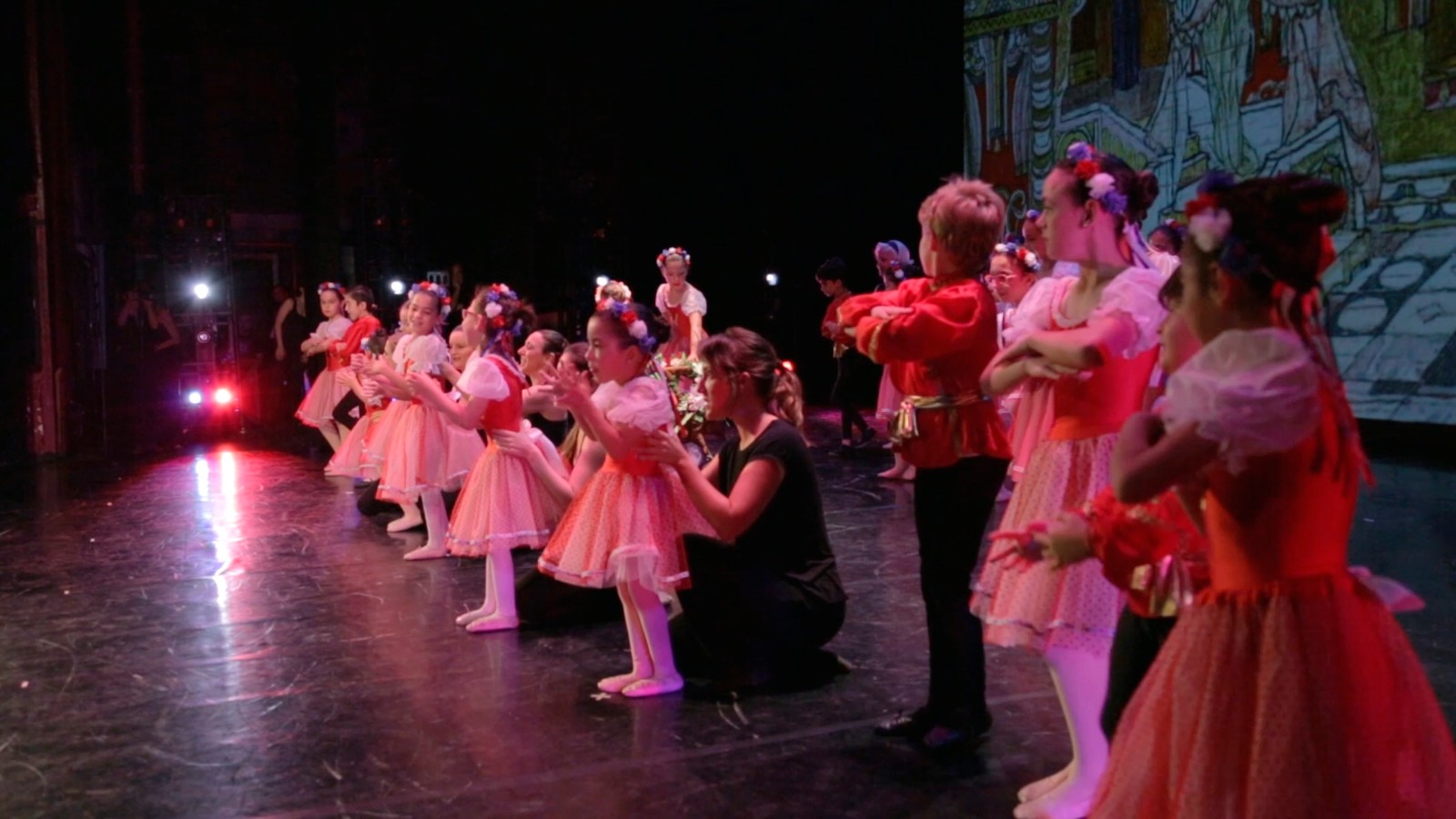 This event has passed
WORLD PREMIERE · Q&A WITH JON ANDER SANTAMARÍA, MARCIA CASTILLO & TAMAR ROGOFF  
A newsclip featuring Tamar Rogoff's work with Gregg Mozgala inspires a group in Spain, made up of people from different backgrounds, to put into practice something that seemed impossible: giving children with motor disabilities the chance to be the main performers on a theater stage. For families who have been struggling for years, something as seemingly ordinary as taking children to classical ballet classes is a major life change. The title refers to the magical boots that allow fairy-tale character Tom Thumb to escape an ogre by jumping over mountains and taking giant steps that cover seven leagues, and the children's cerebral palsy braces in the film are worn with this inspiration.
Preceded by Wonder About Merri Tamar Rogoff, USA, 2019, 6m World Premiere Nothing stops feisty Merri—certainly not her diagnosis of Dystonia. In this short film, she asks, "Why can I dance?"
Venue and Accessibility
165 West 65th Street
For questions about accessibility or to request an accommodation, please contact [email protected] or 212.875.5375.
For ticketing information and general questions, please call 212.721.6500.