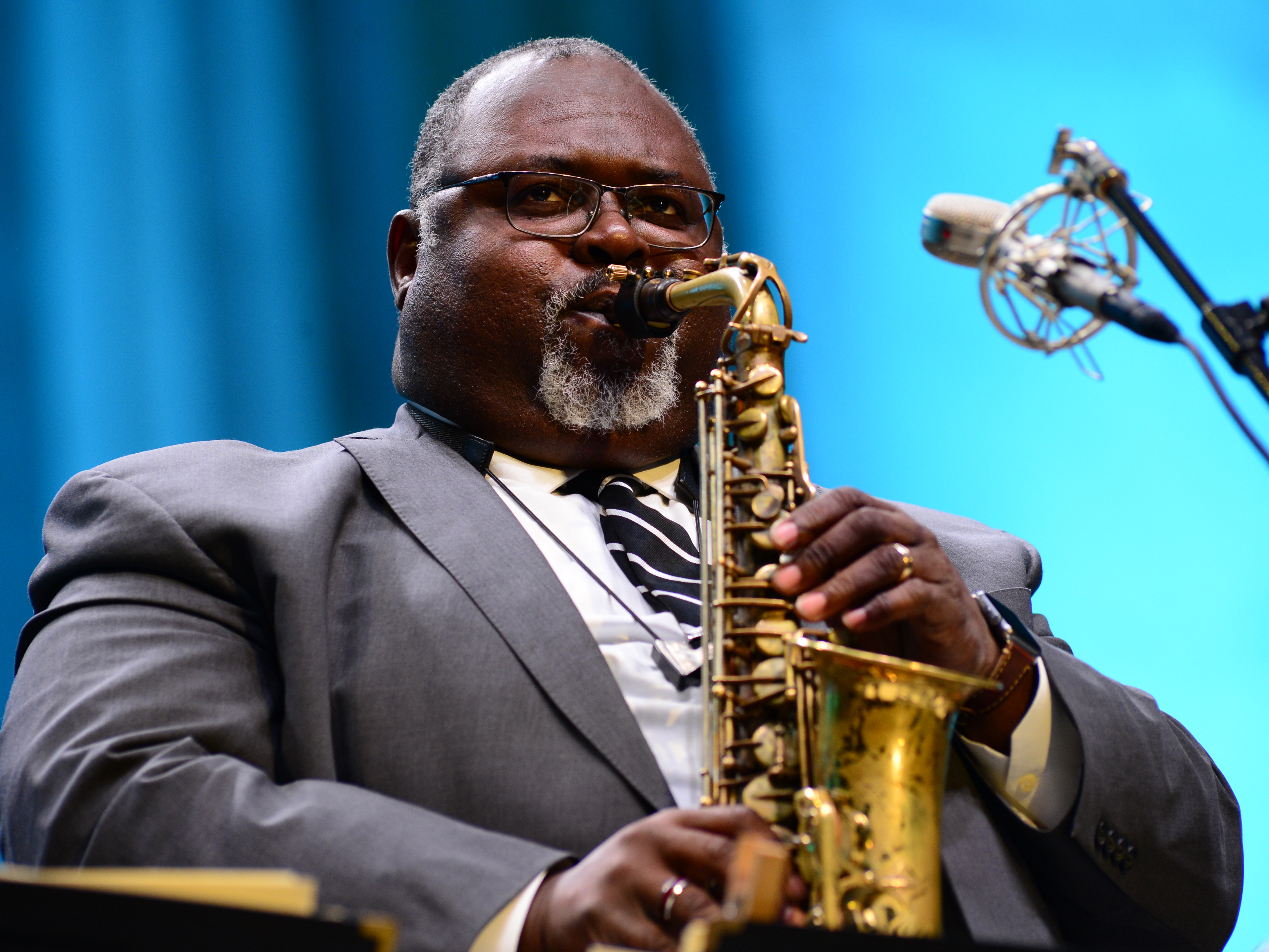 This event has passed
JLCO saxophonist Sherman Irby leads a gravity-defying exploration of the universe with the world premiere of his new commission. After kicking off the suite with the Big Bang, the Jazz at Lincoln Center Orchestra with Wynton Marsalis will travel through a series of distinctive movements, evoking awe-inspiring galactic phenomena from supernovas, stars, and black holes to the formation of a galaxy and life itself.
A renowned scientist will work with Irby to briefly introduce each section, shedding light upon a subject before it comes to life as music. Irby's previous commissions for the JLCO include Twilight Sounds, inspired by a Norman Lewis painting, and Inferno, a jazz ballet inspired by Dante's Inferno, and he's a perfect fit in this season of grand ideas transforming into live music. Even beyond the JLCO, Irby is an acclaimed composer, bandleader, educator, and one of the most formidable saxophonists around, and it's a thrill when he dedicates his writing talents to the JLCO.
Venue
Accessibility
Large-print programs

Braille programs

Wheelchair-accessible seating

Assistive listening devices