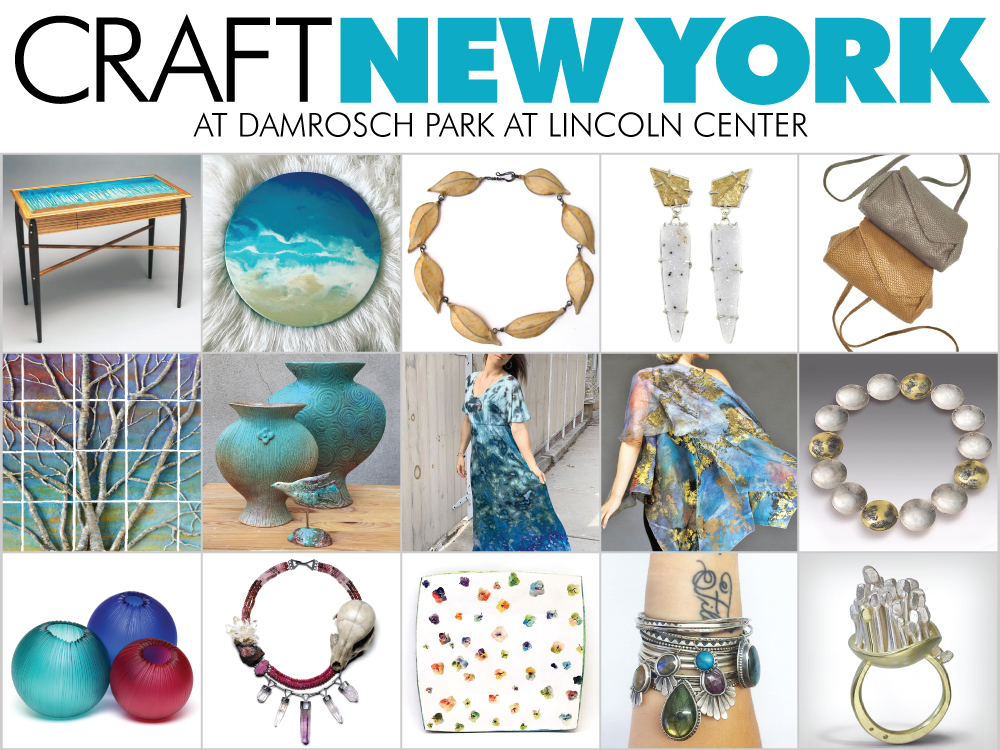 This event has passed
NYC's most unique thoughtfully curated shopping event!
If you're looking for the most unique shopping experience in the New York City, look no further than CraftNewYork that features contemporary fine craft and art from over 175 makers from across the country.
Shop for items that you can't find anywhere else in the city including original fashions, accessories and jewelry; functional and sculptural works in ceramics, glass, metal, fiber, wood and mixed media; and fine art painting, printmaking, drawing and photography - all handmade and all uncommon!
Also, enjoy yummy small batch specialties with everything from bourbon-barrel aged maple syrup, ginger elixirs and tonics and flavored gourmet horseradish to handmade candles, soaps and beauty products. Plus, don't miss tastings from Hudson Valley distilleries!
Now under the management of Artrider Productions, producers of Crafts at Lyndhurst, CraftMorristown, CraftWestport, The Rhinebeck Crafts Festival and the former Crafts on Park Avenue.
Show Hours
Saturday, June 8 • 10 am - 7 pm
Sunday, June 9 • 10 am - 5 pm
Located at Damrosch Park at Lincoln Center
Free to the Public • Outdoors • Rain or Shine • No Pets
Visit www.artrider.com for more info and to check out all the makers that will be at this year's show
Follow Artrider on Instagram and Facebook to become a part of our social media community to stay up-to-date and in-the-know
Venue
Amsterdam Ave. and W. 62 St.
Shop handmade from 175 contemporary craftspeople and artists at CraftNewYork