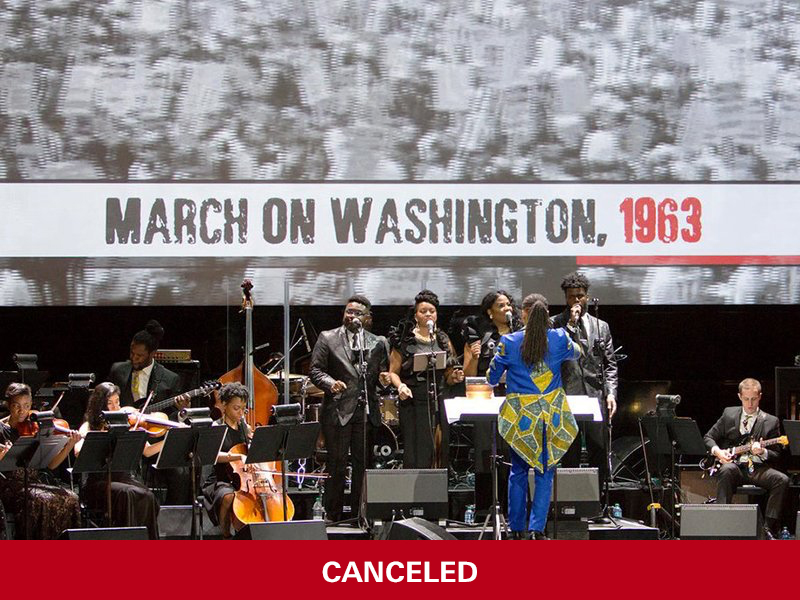 This event has passed
Photo by Shahar Arzan, courtesy of Carnegie Hall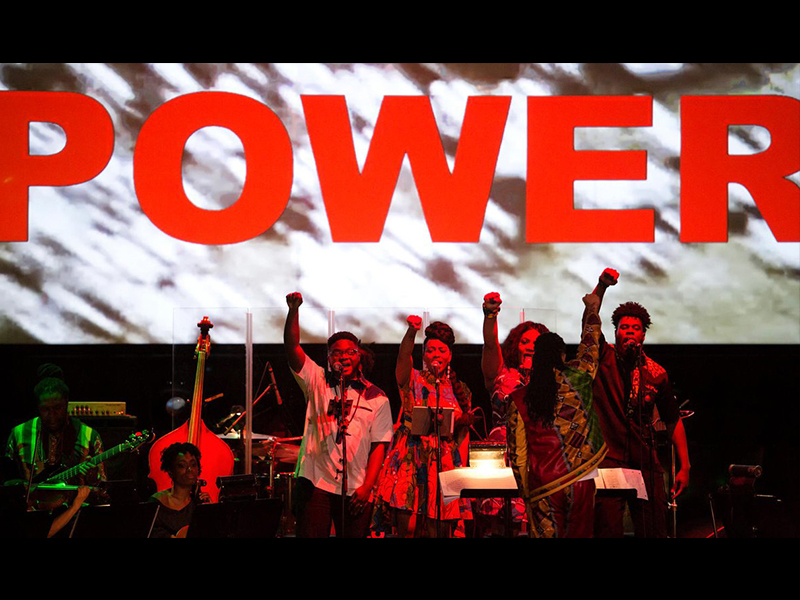 This event has passed
Soundtrack '63
Photo by Shahar Arzan, courtesy of Carnegie Hall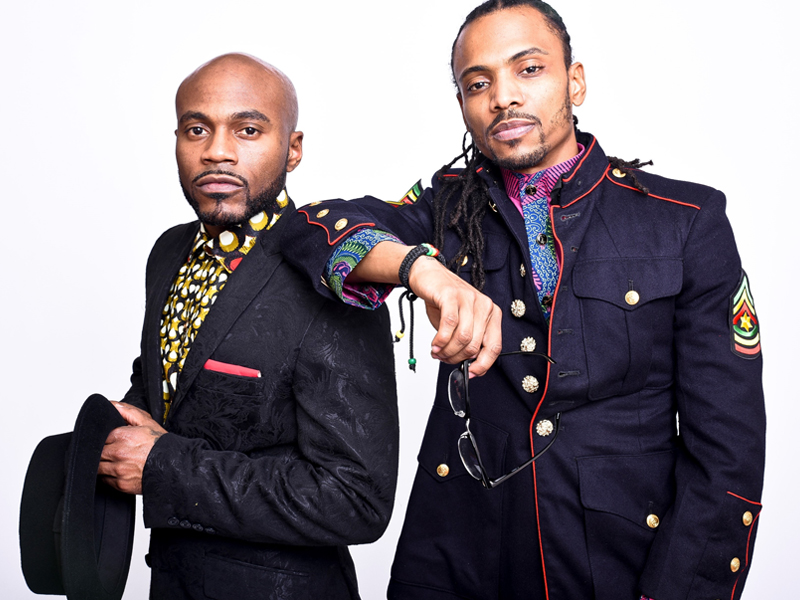 This event has passed
Creative Director Chen Lo and Musical Director Asanté Amin
Photo by Kamau Ware
In this live musical documentary created by Soul Science Lab, audiences have a front row seat to this artistic retrospective of the Black experience in America from pre-transatlantic slavery to the present day. This edition of Soundtrack '63 will be performed by a nine-piece orchestra, a vocal ensemble, and emcee, with a multimedia visual installation of pivotal moments throughout Black history, highlighting the Civil Rights movement, set to spirituals, protest songs, jazz and classic hip-hop/soul hits from each era. Soundtrack '63 seeks to educate and inspire its audience through a musical and historical journey that gives context to the present and asks important questions about our future. From the Black empowerment songs of James Brown to the outcries for justice in Ferguson, Soundtrack '63 highlights one of the single most important movements in history and illustrates why it remains relevant today. Join us for this compelling story of tragedy, triumph and transcendence and experience the sights and sounds that shaped our culture, mobilized change and inspired leaders for generations to come!
About Soul Science Lab
Soul Science Lab is a Brooklyn-based music production company with an empowering approach to self-expression formed by artist, educator, and creative director, Chen Lo, and multi-instrumentalist, composer and producer, Asanté Amin. With collective credits including work with Common, Erykah Badu, KRS-ONE, A Tribe Called Quest, Rapsody and the legendary Last Poets, Soul Science Lab is a smooth-grooving, multifaceted vision of the Afro future.
"The show bridges the gap between the eras of then and now, and weaves together classical forms of the black musical tradition like Jazz with new forms like hip hop."
– NBC News
"A music-meets-visuals multimedia performance that commemorates the legacy of civil rights and racial justice struggle."
– ColorLines
Soundtrack '63
Soul Science Lab
Friday, May 1, 2020 at 7:30 pm Alice Tully Hall
In light of the circumstances involving the COVID-19 virus, this performance has been canceled and will not be rescheduled. We will be in contact with all ticket holders to facilitate ticketing exchanges and refunds. Should you have additional questions or wish to speak with a guest services representative, please contact CenterCharge at 212.721.6500
All tickets are $25

Chen Lo, Creative Director + Emcee (Co-Founder, Soul Science Lab)
Asanté Amin, Musical Director + Sax (Co-Founder, Soul Science Lab)
Daisy Peele, Production Manager/Stage Manager
Espii Studios, Visual Engineer
Cinque Kemp, Drums
Kofi Hunter, Percussion
Parker McAllister, Bass
Warren Fields, Piano-Keyboard
Kyle "DJ Scan" Clinton, DJ
William Lee Hogan, Trumpet
Jason Disu, Trombone
Matt T., Vocals
Badu Basics, Costume Designer & Wardrobe Stylist
Jasu Sims, Company Manager
Performance Details
75 minutes, followed by a 20-minute talkback and an afterparty with a DJ and the artists
Soundtrack '63 is generously supported by co-chairs Mali Sananikone Gaw and Akarin Gaw, Garrett Huff, and Charlie Richardson

Additional support for Soundtrack '63 is provided by committee members: The Hartford and VEREIT, Inc.
New York-Presbyterian is the Official Hospital of Lincoln Center
This production of Soundtrack '63 is a project of the Lincoln Center Student Arts Council and the Lincoln Center Young Patrons.