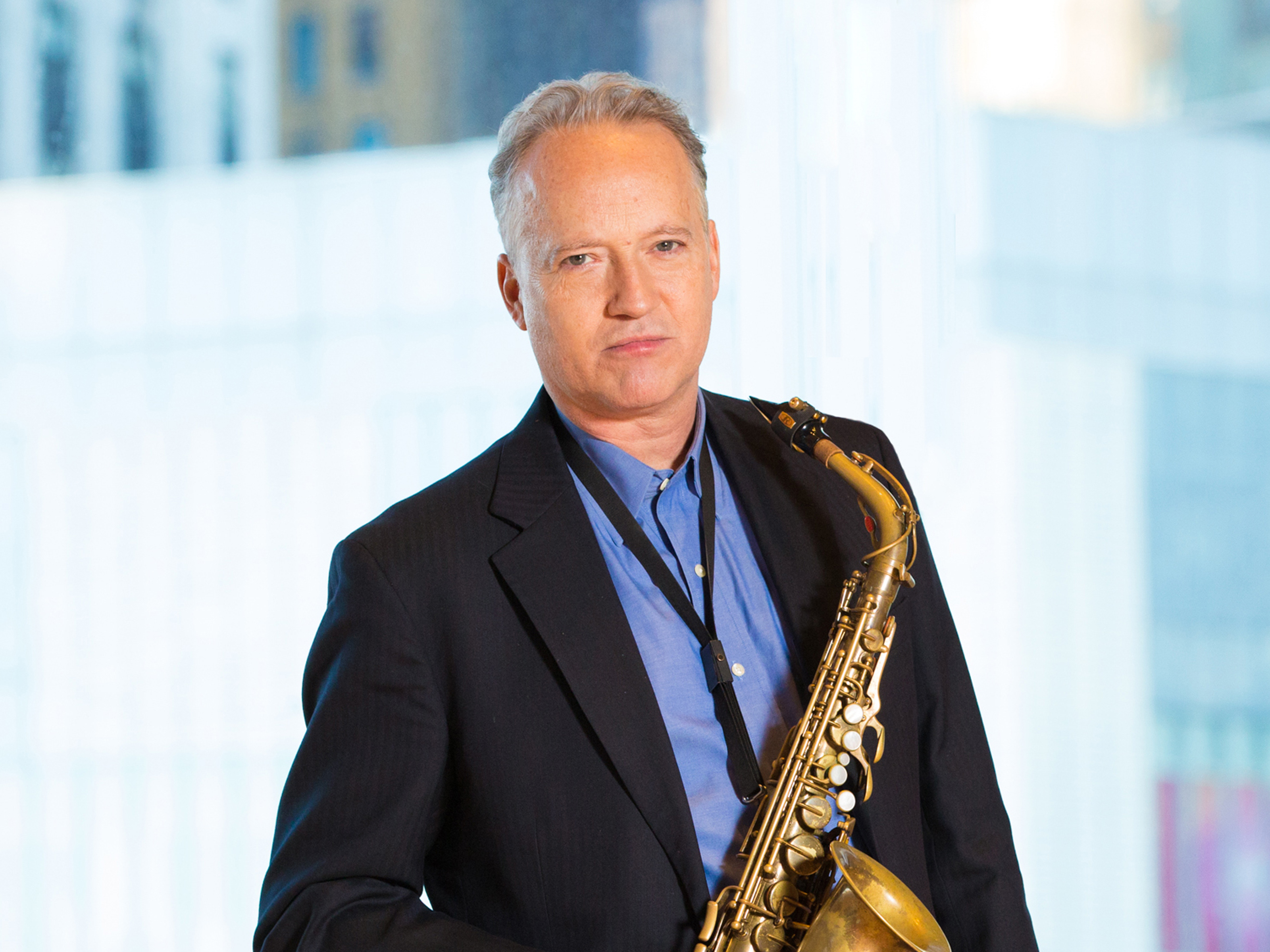 This event has passed
There are no physical tickets for Dizzy's Club events, reservations are recommended. Doors open at 6:00pm for the 7:30pm set and 9:00pm for the 9:30pm set. The venue offers a full dinning experience inclusive of craft cocktails. The music cover charge will be added to the final food and beverage bill at the end of the evening.
"Nash has that kind of instantly identifiable talent that makes the distracted pay attention." — TimeOut
"Excellence in jazz is all about the freedom to musically explore with an open mind and heart to ultimately find one's voice...Ted Nash achieves that plateau of performance." — Billboard Magazine
Saxophonist and composer Ted Nash is a vital part of the Jazz at Lincoln Center Orchestra, a celebrated bandleader, and a visionary composer at the top of his game. Whether playing with Wynton Marsalis, his own Grammy Award–winning big band, or as a sideman in various small groups, Nash expertly pushes artistic boundaries while staying true to the fundamentals of jazz. Nash's most recent creation for the JLCO, The Presidential Suite, earned him Grammy Awards for Best Large Ensemble Jazz Album and Best Instrumental Composition in 2017.
Tonight he returns to Dizzy's Club to celebrate the release of his latest album, Somewhere Else: West Side Story Songs. Nash and his trio mates are masters at transforming all sorts of source materials into expansive, expressive jazz music, and we are excited to hear their take on the hugely popular songs from West Side Story. The Ted Nash Trio features two of his longtime collaborators: Steve Cardenas, a prolific and progressive New York City guitarist; and Ben Allison, with whom Nash first played as a fellow member of the Jazz Composers Collective.
Ted Nash Trio featuring Steve Cardenas and Ben Allison